Side fat is the annoying issue of many women around. The fat gets accumulated at your sides for many reasons like lack of workout, junk food consumption and unhealthy routine. Fortunately, there are some effective exercises for side fat. Among all, we have enlisted 5 effective and best exercises to reduce side fat quickly at home. So, let's get started!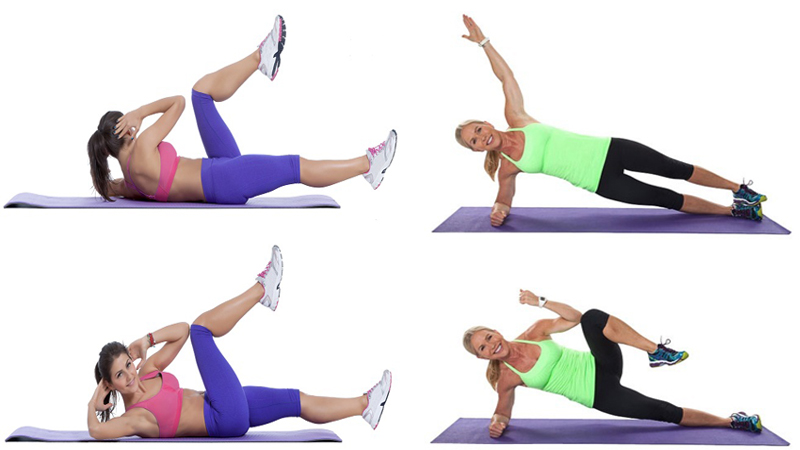 Best Exercises To Lose Side Fat:
Here are our 5 simple and best exercises to burn side fat and achieve your results within a week!
1. Bicycle Crunches: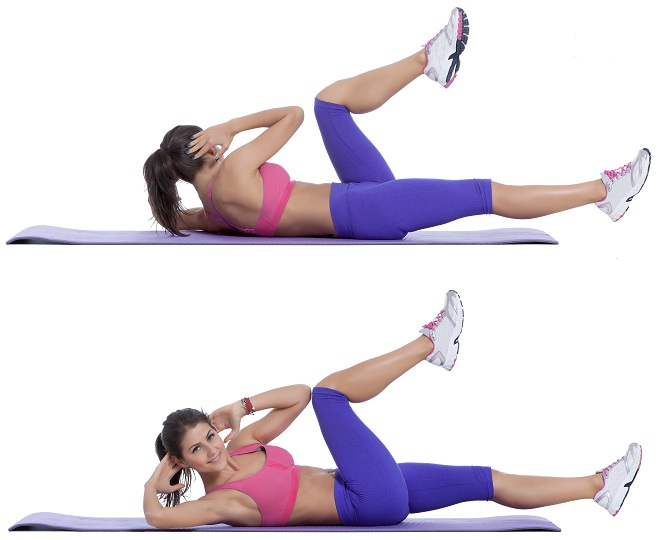 Bicycle Crunches are the basic exercises to reduce side fat effectively at home.
Steps To Perform:
Initially, lie on the floor with your back with your knees bent.
Hold your head with both hands and lift your shoulders and upper back off of the ground.
Now bring your left knee towards the right side of your chest. Extend your right leg straight as you tilt your body.
Return to the initial position and do the same action with your right knee.
Perform for 30 seconds.
2. Heel Touches: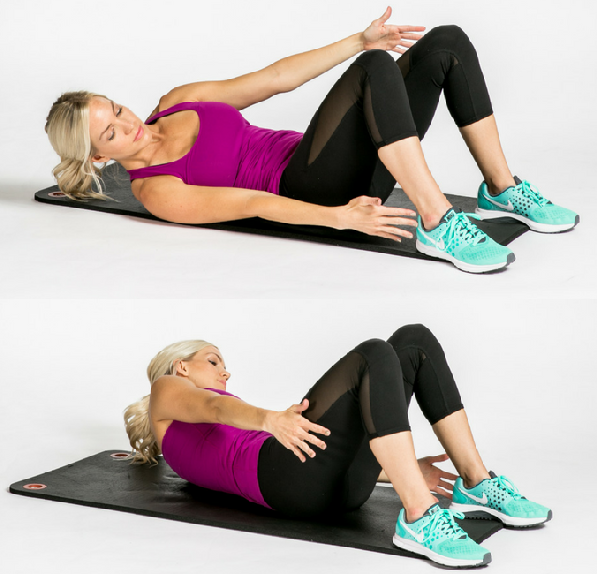 Heel touches are a simple yet effective workout to reduce side fat quickly.
Steps To Perform:
Lie on your back with knees bent and your feet hip-width distance apart.
Stretch your arms and crunch your torso to the left and touch your left heel.
Hold this pose for a moment and gently get back to the initial position.
Now move your torso to the right and touch the right heel with your right hand.
Perform the movement several times.
3. Sumo Side Bends: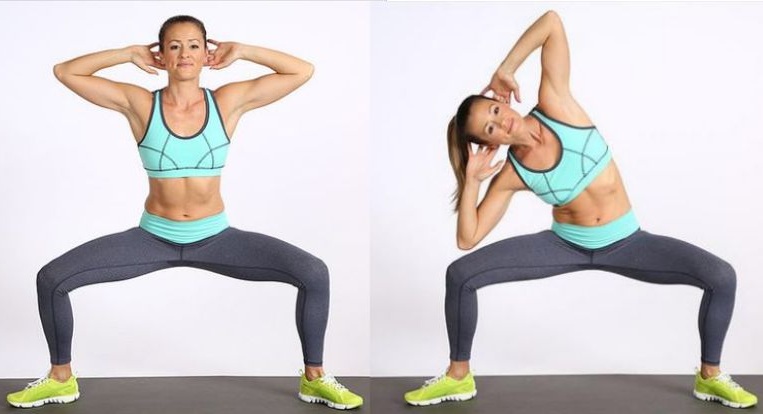 Sumo side bends movement mainly targets your lower body, and it is one of the best exercises to reduce side fat.
Steps To Perform:
Start with the standing position and hold your head with both hands.
Get into a squat position and bring your right elbow towards your right knee.
Do the same action on your left side to complete a rep.
Perform 3 sets of 10 repetitions.
4. Side Plank Knee Touch: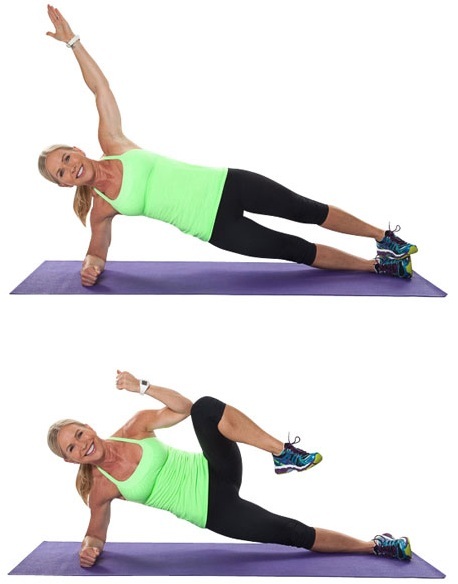 This is the best exercise to remove side fat effectively and thereby promote a good posture.
Steps To Perform:
Begin with the side plank position.
Keeping your core straight, pull your elbow down and drive your top knee to touch the elbow.
Get back to the starting position and perform the same by switching sides.
Aim for the desired number of reps per side.
5. Side Kicks: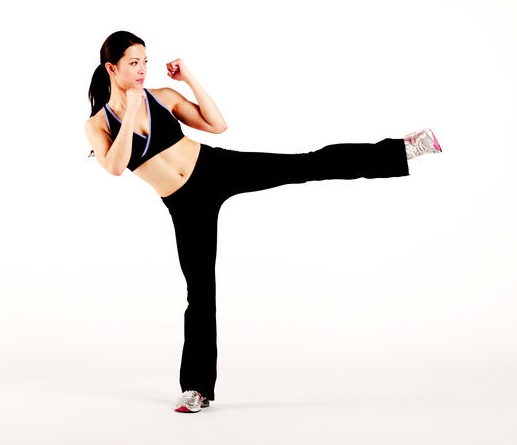 A sidekick is an excellent workout to burn side fat which helps to strengthen the core muscles.
Steps To Perform:
Stand on your feet hip-width distance apart.
Raise your right leg to the side as high as you can and bring it back to its initial state.
Repeat the same movement with your left leg.
Aim for the number of repetitions until you feel the burn.
As you see, these are simple yet effective exercises for side fat. Reducing side fat is not an easy task, but including a healthy lifestyle and these sides, fat workouts can help you get good results. I hope this article is informative. Let us know your feedback below!