Nowadays, yoga has become a daily routine for many individuals. In that case, a yoga mat helps prevent the hurting of the body from the bare floor and maintain balance. Yoga mats are available in various fabrics and patterns. Here we provide a list of the 5 best yoga mats available in India, which might help you select.
Best Yoga Mats Available In India:
Here is the list of the 5 latest and best yoga mats available in India. Let's have a look at them.
1. Eco-Friendly Yoga Mat:
This is the basic double-layered yoga mat with two different shades on each side. It comes with a length of 72" and a thickness of 6mm. This specific mat is from the brand TOR PLUS and consists of colour variations like blue, green, purple, black, grey and orange.
2. Yoga Mat with Foam: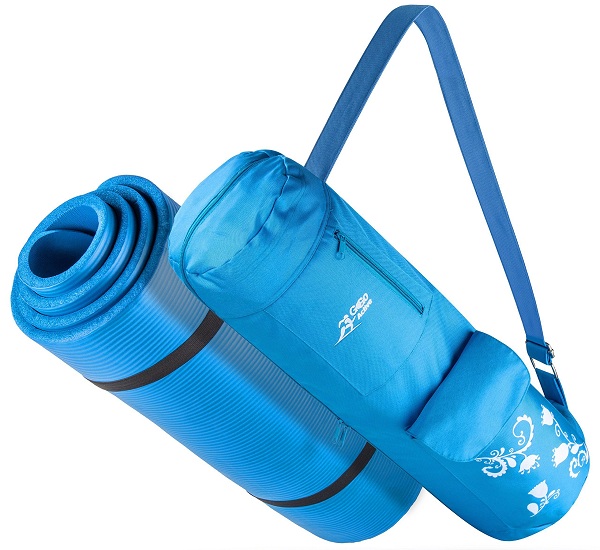 Here is the blue yoga mat featured with foam inside. The mat is 71" long and comes with a carrying strap and a free matching colour bag. No more colour variations are available.
3. Sticky Grip Yoga Towel: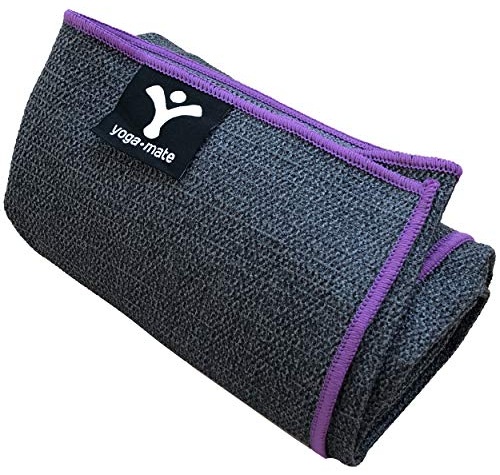 If you like to shop for a 2-in-1 mat, which can also be used as a towel, this is a perfect choice. We have this grey yoga towel with purple trim and a sticky grip to provide an extra dry and non-slip surface. It is also available in stunning shades like blue, teal, pink and purple.
4. Yoga Mat with Fitness Instructions: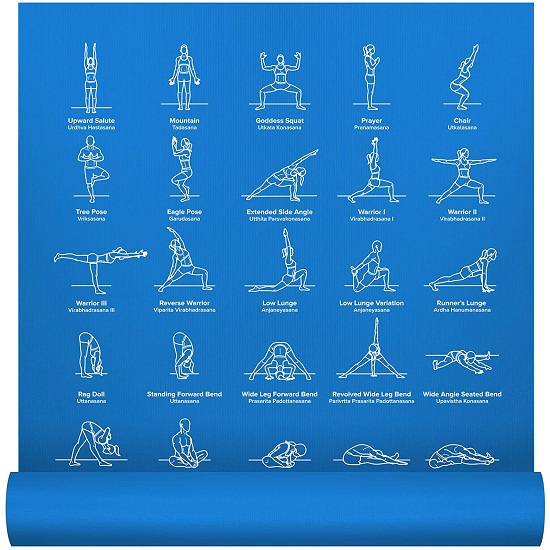 Unlike all other yoga mats, here comes the mat with detailed fitness instructions. This mat is of 5 mm thickness which allows for comfort and proper balance. The slightly tacky surface of the mat keeps hands and feet stable. This is available in black, blue and purple shades.
5. Printed Yoga Mat: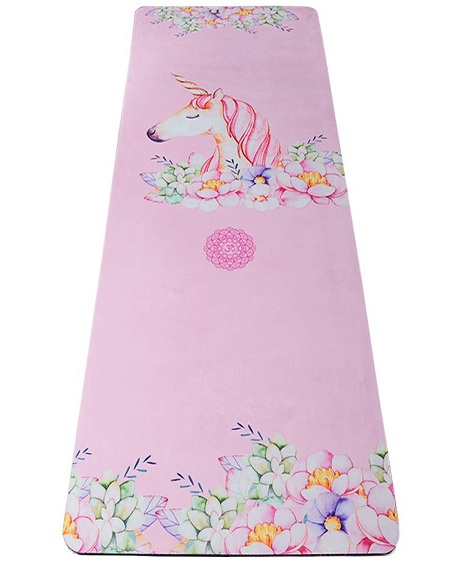 This is the printed yoga mat that comes in 24" width and 67" length. It has a suede surface which is soft and foldable. The yoga mat is available in different patterns, along with a free carrying bag for convenience.
This is the list of the top 5 yoga mats available in India. Next time when you plan to buy a good quality yoga mat at a reasonable price, check out this collection and choose your beloved one.