The shower curtain is an essential requirement of a bathroom as it changes the entire look. The bathroom also requires proper decor like any other room. If you are searching for shower curtain designs, check out this article to find out the latest collection of shower curtain designs available online.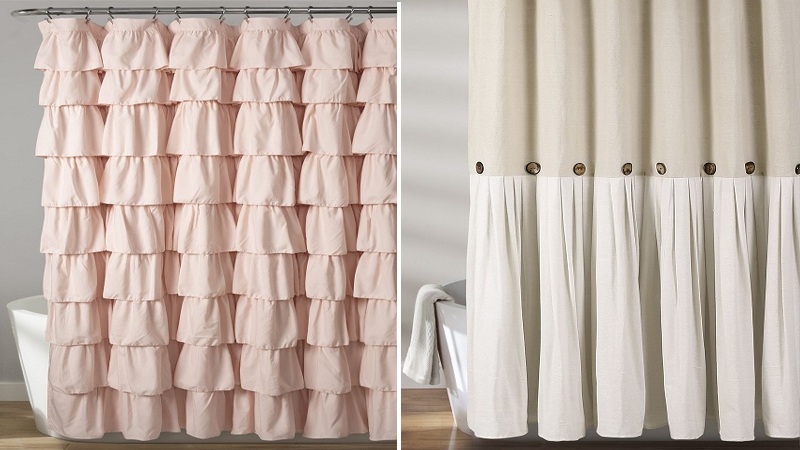 Latest Shower Curtain Designs In India:
Here are our 5 simple and best shower curtain designs with pictures trending online. Let's have a look at them.
1. Ruffle Shower Curtain Design: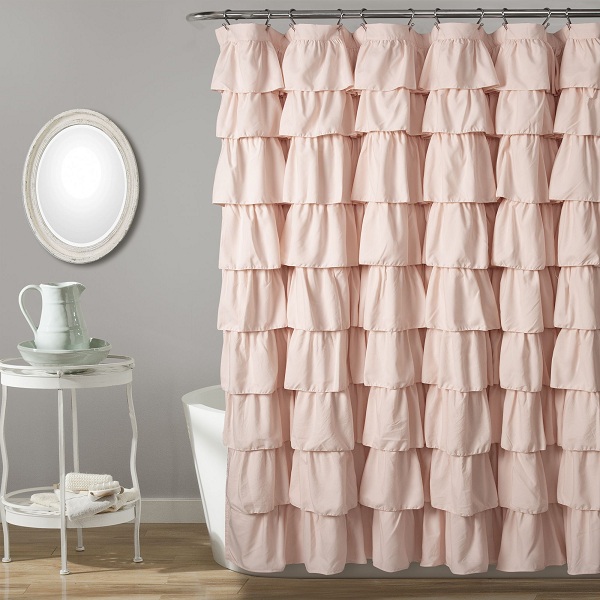 Ruffles are the latest trend in clothing. This blush shower curtain is designed with all-over ruffles to give a classy look. The curtain comes in 4 different shades of lilac, ivory, light grey and white.
2. Linen Shower Curtain with Buttons:
The dual-tone shower curtain gives a simple yet stylish look. The upper half of the curtain is linen colour, whereas the other half is white. The curtain is adorned with wider pleats and buttons to enhance its beauty. It comes in grey, ivory, blue and navy shades.
3. Waffle Shower Curtain Design: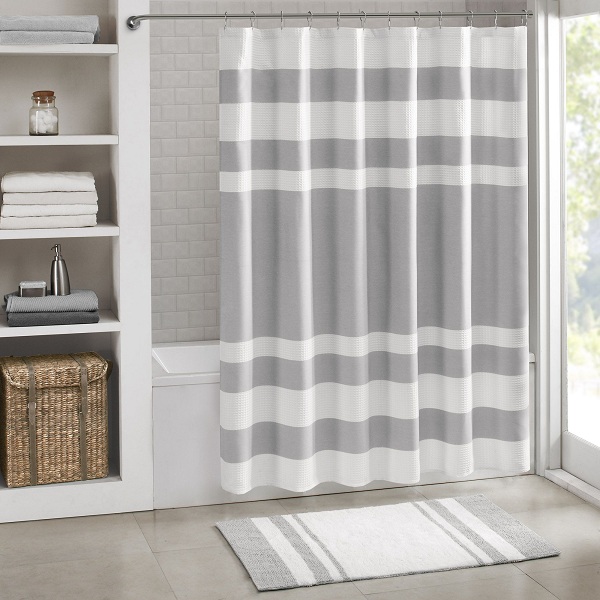 Here is the simple grey-coloured shower curtain made of polyester. The curtain is designed with a white waffle weave, making you feel like you're in a spa. This curtain is also available in coral, blue, yellow, aqua and blush shades.
See More: Best Showcase Designs for Hall
4. Shower Curtains for Kids: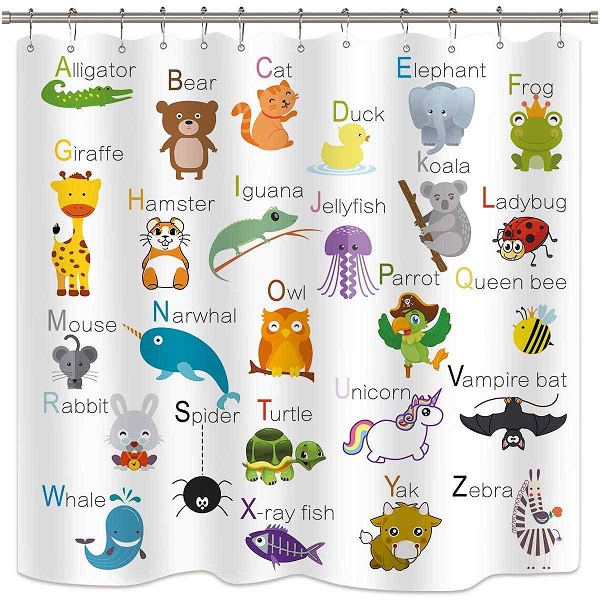 Transform the look of your kid's bathroom with this animated shower curtain. This particular theme of the alphabet makes your little one learn with ease. The product is made of polyester and comes along with a pack of 12 shower hooks.
5. Waterproof Shower Curtain Design: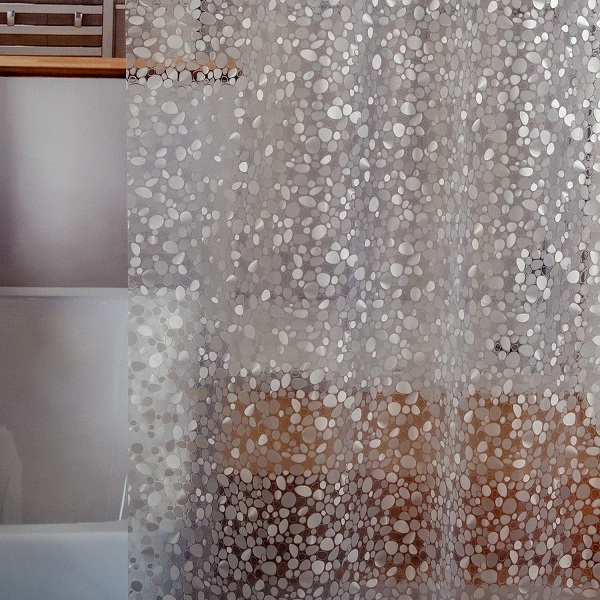 Here is the waterproof shower curtain with the overall 3D pebble design. The curtain comes in a cobblestone colour. It is extremely thick and has 3 magnets on the border to keep the liner in place.
A wide range of shower curtain designs is available in the online market depending on size, colours, and fabrics. Here we have provided a list of the 5 latest and best shower curtain designs available in India. Choose your favourite one and transform the overall look!