A hall is a place where you spend most of your time. In such a case, a beautiful showcase design can convert your boring hall into a moderate space. The showcase is not only for displaying showpiece accessories but also transforms your hall look. Showcase models are available in various materials like wood, metal, etc. Here we enlisted some simple and latest showcase designs for hall images in India. Continue reading to explore!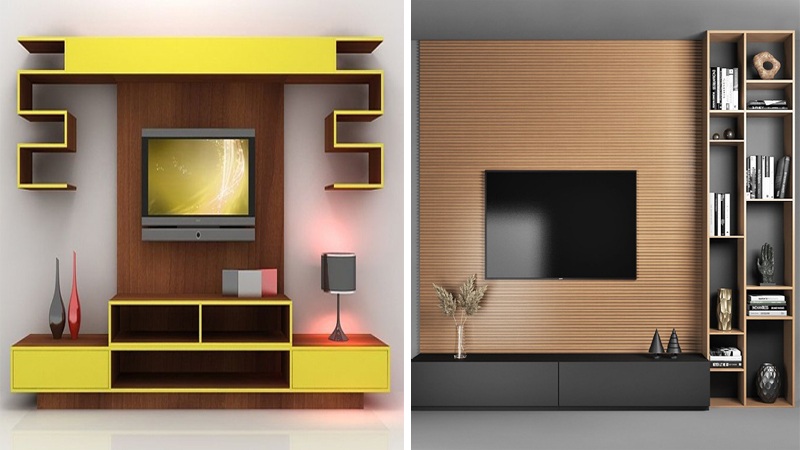 Latest Showcase Designs for Hall Images:
Have a look at these 10 simple and modern showcase designs for hall in India and choose the right one according to your requirement.
1. Simple Showcase Designs for Hall: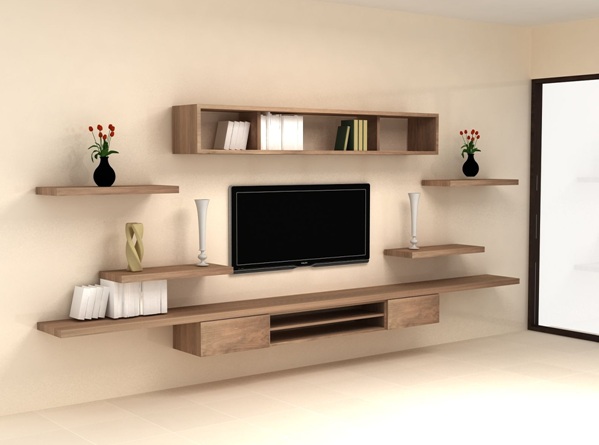 Here is the simple yet beautiful hall showcase design. It comprises open shelves on either side and a panel above the TV unit. Choose this design for a minimal and clutter-free look.
2. TV Showcase Designs For Hall: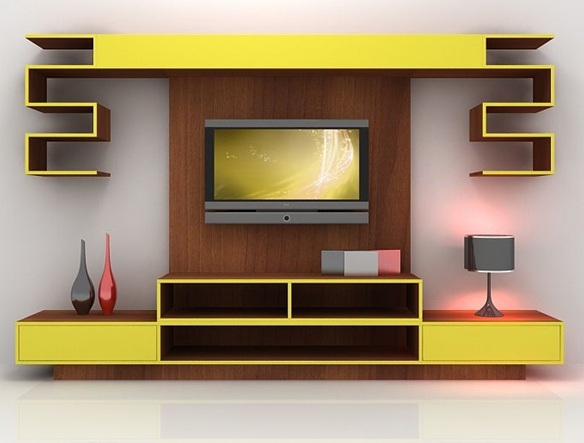 If you are looking for modern hall showcase designs, this is a perfect choice. The showcase has designer shelves and cabinets of yellow-wood combo. Bright colours are simply eye-catching and suit well for your modern room.
3. Plywood Showcase Designs for Hall: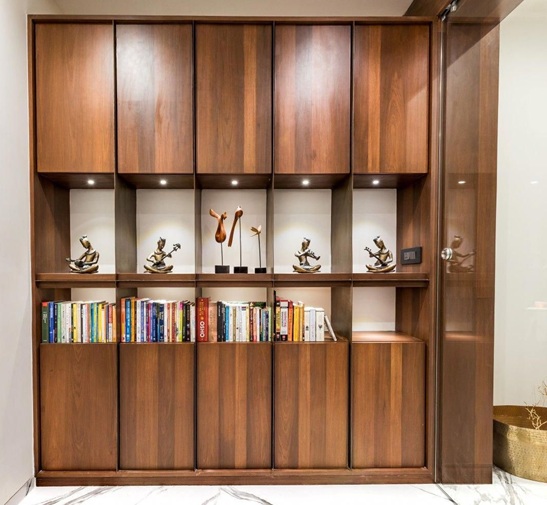 The plywood showcase design is large enough. It has hidden cabinets along with open shelves. The open shelves are ideal for placing books along with décor items. The hidden cabinets can store many things in an organized way and prevent items from dusting.
4. Small Showcase Design For Hall: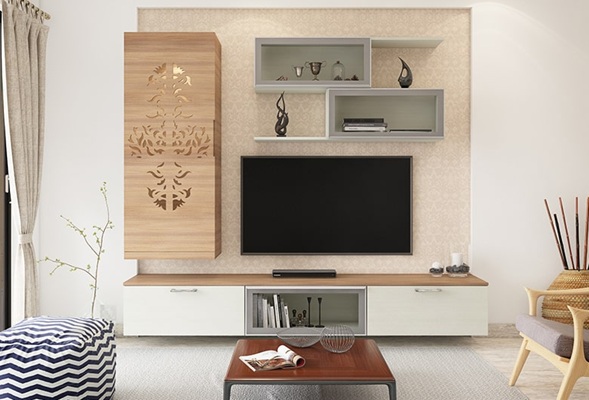 This simple showcase design is ideal for small-spaced halls. The two closed cabinets at the bottom of the TV unit are ideal for preserving accessories like speakers, chargers, etc. The designer open shelves on the top can be used for displaying memorable and showpieces.
5. Wooden Showcase Designs for Hall: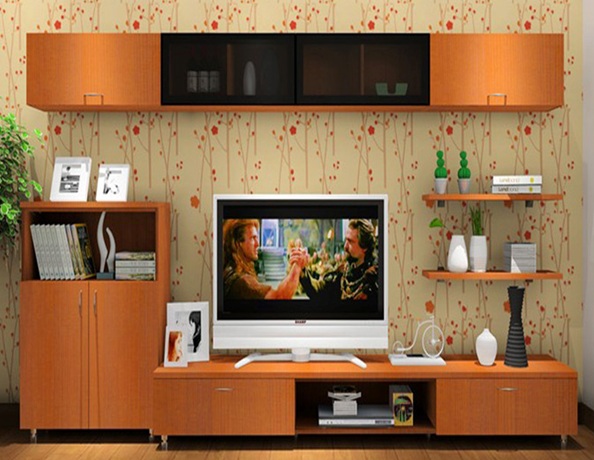 Wooden showcase designs offer a traditional yet glossy look to your hall. The design uses open shelves, hidden cabinets, and also a panel for organizing things. This wooden showcase model fits well with moderate spaces.
See More: Latest Shower Curtain Designs
6. Best Showcase Designs For Hall:
Here is the best hall TV showcase design. The open panel of shelves at the side is convenient for displaying the books and showpieces. The design has a wall-mounted TV unit and closed cabinets at the bottom. This offers a clutter-free look to your hall.
7. Glass Showcase Designs for Hall: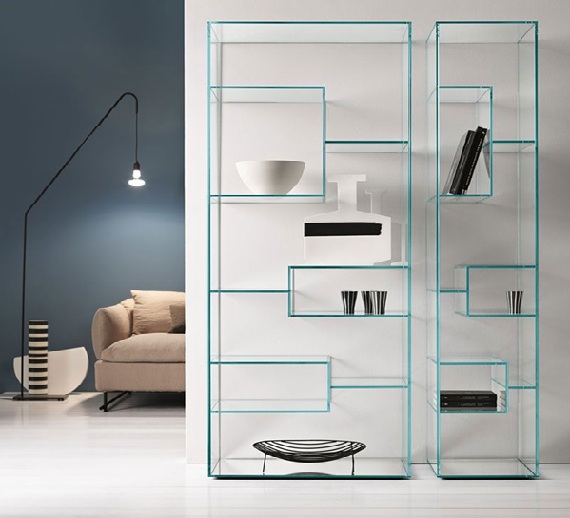 A Glass showcase design is the perfect choice for modern halls. The shelves give a clear view of the items. The different shapes and sizes of the shelves create visual interest. This wonderful showcase design suits your hall and dining rooms as well.
8. Latest Showcase Designs For Hall:
Here is a fantastic showcase design for the living and drawing room as well. The showcase structure with multiple shelves offers huge space for books and accessories. Try this showcase model for the hall to get an organized look.
9. Hall Showcase Models Indian Houses: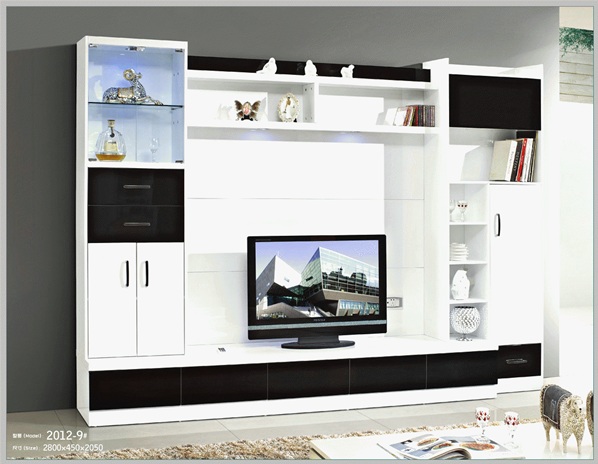 This particular structure is suitable for halls of Indian houses. It has a TV space in the centre and many shelves around the frame. The open shelves can be used to display more stuff than any other design.
10. Hall Showcase Designs With Cement: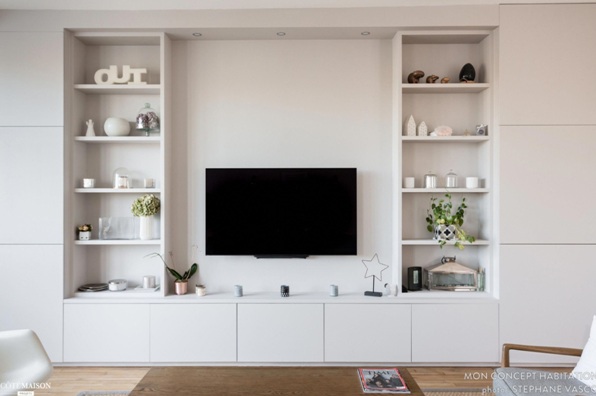 Cement showcase designs offer a simple look. The open panels on either side of the TV unit are ideal for displaying the memorials. This particular showcase is quite affordable and suits small halls.
This is our collection of 10 simple and best showcase designs for hall in 2023. However, there are plenty of options in materials and sizes. Pick the right one according to your space and necessity. I hope this article provided useful content. Share your thoughts below.