Doors are the most important part of a house. Choosing the perfect door for your home can be a difficult task. They need to be attractive and strong as well. A wide range of doors in multiple panels and materials are now available from popular manufacturers. Out of all other materials, Steel door designs are the perfect option because they're great looking and provide excellent protection.
These doors come in many different finishes and have a lot of benefits that the other types of doors simply can't offer. These doors offer various benefits like security, low maintenance, budget-friendly and high durability.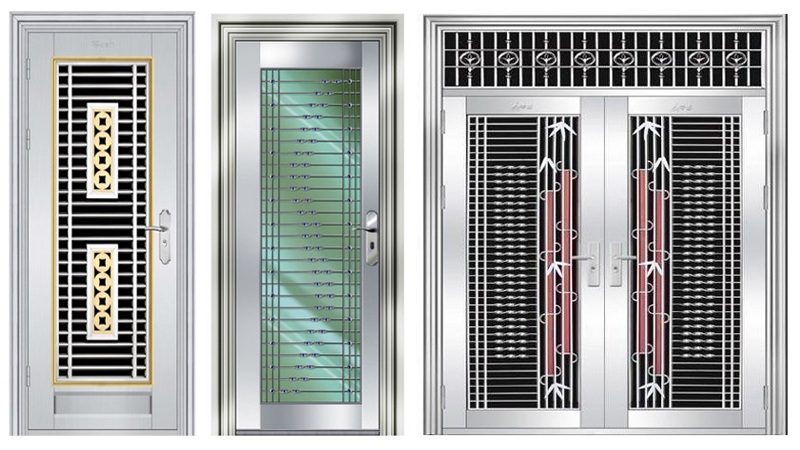 Key Points To Remember Before Purchasing a Steel Door:
Some of the key points to consider before buying a steel door for your house or office are:
Budget
Security
Purpose
Maintenance
Different Types of Steel Door Designs:
Steel door designs are of 4 different types in order to provide security for homes, offices and banks etc.; they are:
Collapsible Steel Door Designs: These doors are designed with wheels and rails on top and bottom and are mainly used for security purposes.
Hollow Steel Door Designs: These doors are generally meant for commercial buildings. Hollow steel doors include various materials for better durability.
Corrugated Steel Door Designs: These doors are mainly used as exteriors for residential buildings like malls and shops etc.
Sliding Steel Door Designs: These doors slide on rails sideways. They come in a steel and glass combination for a better appearance.
Modern Steel Door Designs In India:
Here we enlisted 10 simple and best steel door designs for house. Let's have a look at them.
1. Latest Steel Door Design:
This is one of the latest steel door designs available in the market. The single door is silver in colour and is filled with grills in the centre. If you are looking for a simple yet latest steel door, this is a good option.
2. Steel Security Door: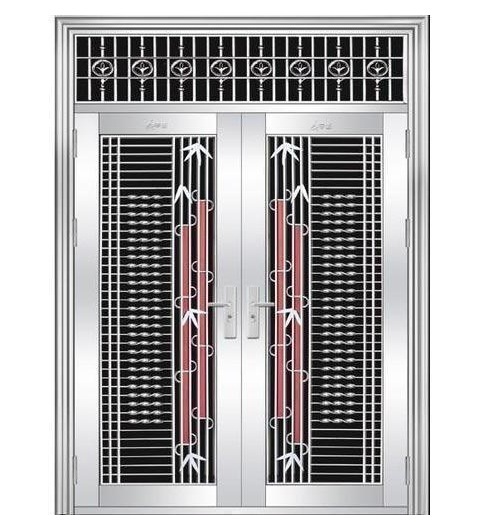 Steel doors provide more security when compared to other materials. The double door is of mild silver colour with grills in between, offering ventilation along with safety. It is perfect as the entry door of your house.
3. Steel Front Door Design:
The front door of a house must be attractive and protective as well. This grey and silver-coloured single door with grills gives a simple look. Try this particular one as the entry door for enhancing beauty.
4. Readymade Steel Door Design:
Readymade doors are the newest trend in the market. Nowadays, everyone prefers readymade doors instead of making them. This silver door is finished with diamond designer grills in between the frames. This is the perfect option as it contains a lock system too.
5. Best Steel Door Design:
This particular steel door is made with grills arranged in an acyclic pattern. The door has a silver frame that looks stylish and simple. Opting for this as your front door looks perfect for your house.
See More: Latest Salon Designs
6. Steel Grill Door: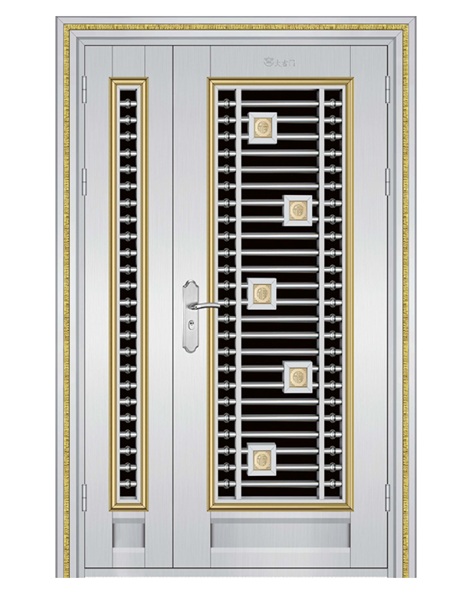 This is the single-door design with grills in the centre. The grills are attached with four square panels, which enhances the beauty of the door. This is a combination of silver and yellow colour with a central locking system.
7. Modern Steel Door Design: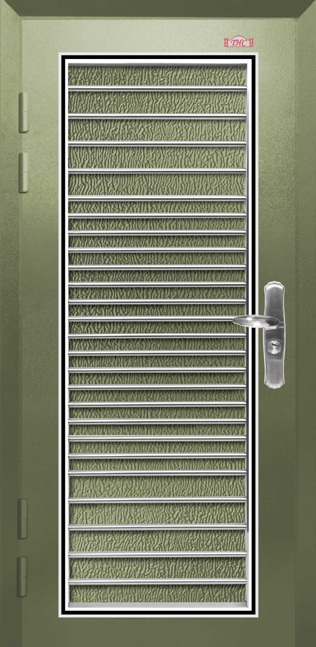 Here is the modern steel door design of olive green shade. It has horizontal grills attached to the sheet in the centre of the door. This door design is perfect for a bedroom. Try this for trendy attire.
8. Steel Double Door: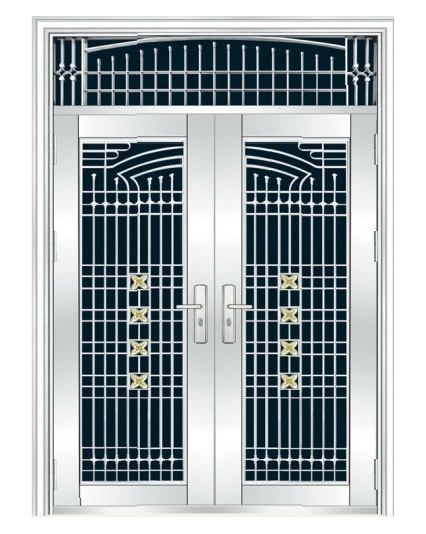 Double doors are the traditional type of doors that were used earlier. These double doors have grills with flowers. Choose these doors for better security and traditional attire.
9. Steel Sliding Door: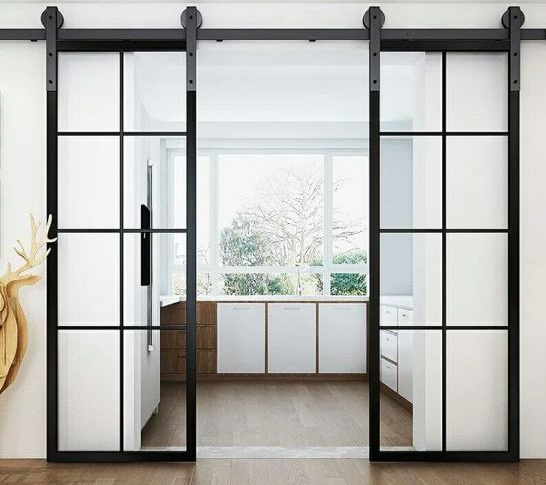 Stainless steel sliding doors are the better choice for enhancing the beauty of interiors. The door frame is fixed with glass panels for better visibility. These sliding doors are well-suitable for balcony partitions.
10. Wooden Steel Door Design:
Wooden doors are simple and unique in design. This wooden door is comprised of steel grills in the centre, forming a floral pattern. This combination of brown and silver is excellent for your entrance.
See More: Modern Cafe Designs
Steel is a rust-free and weatherproof material that leads to higher durability. These are the best steel door designs available in the market. So when you are planning to buy a regular door, go for a steel door. If you find this article useful, please share your feedback in the comment section below!