Nowadays, most women like to choose low price sarees while shopping online. Based on your interest, we came up with the top 5 sarees under $25, which are trending in Amazon.com.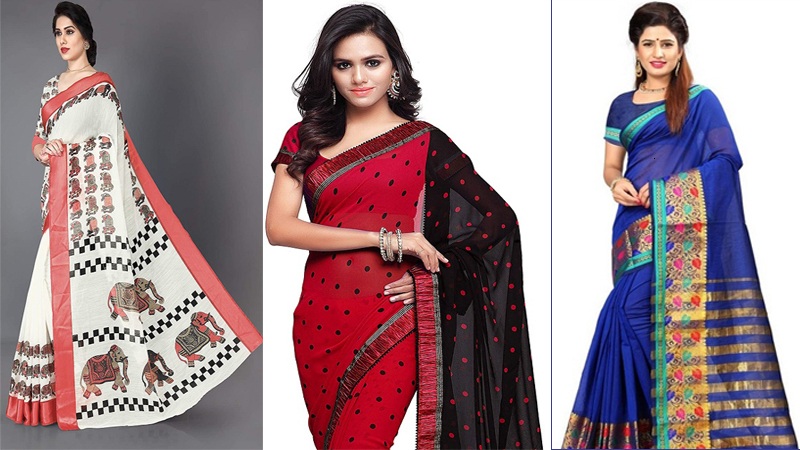 The below sarees were manufactured by Sourbh and Rajnandini. These are the highly sold-out sarees on amazon from 2022 till now. Let us take a look at these top 5 sarees under $25 on Amazon.
Latest Collection Of Sarees Under $25 In Amazon:
Here are our 5 best sarees under $25 trending on amazon. Let's have a look at them.
1. Cotton Airawat Print Saree: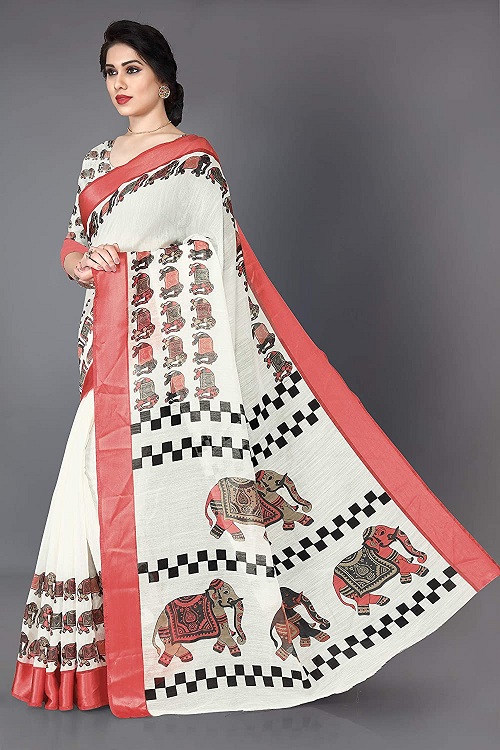 Here is the white pure cotton saree with all-over elephant prints on it. The saree comes with a running blouse of 80 centimetres and overall 5.5 meters. Two colours both white and grey are available.
2. Georgette Lace Work Saree:
This is the black-coloured faux georgette party wear saree with lacework. The saree has two borders with turquoise colour. The saree is 6.30 meters in length including a blouse piece and is available in various colour combinations of pink, green, orange, and royal blue.
3. Khadi Silk Floral Printed Saree: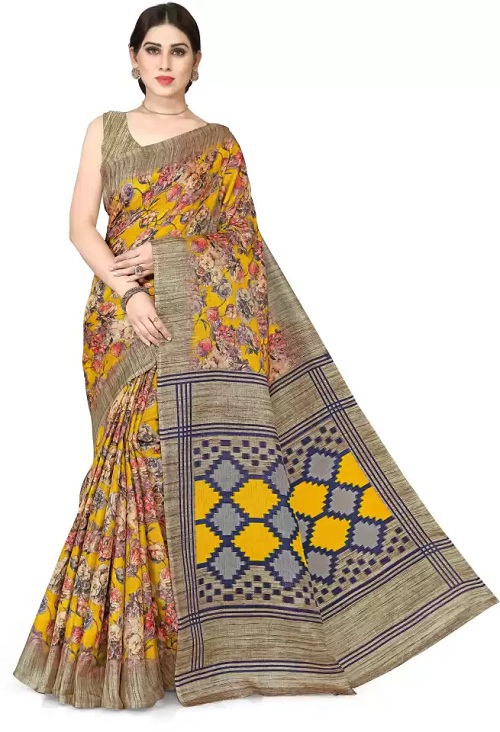 This is the Khadi silk all-over flower-printed saree with check print pallu. This saree comes with a beige-coloured plain contrast blouse of 80 cm. The overall length of the saree is 5.5 meters. Saree is available in 3 different colours black, mustard, and red.
4. Banarasi Cotton Silk Saree: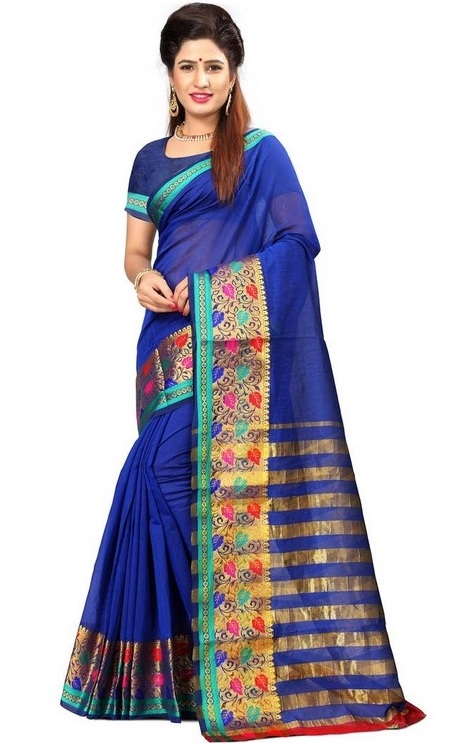 We have the heavy banarasi cotton silk saree of blue colour. This saree has banarasi jacquard weaving work with a rich pallu and a running blouse 80 centimetres long. The saree is 5.5 meters in length, and only a single colour is available.
5. Faux Georgette Printed Saree: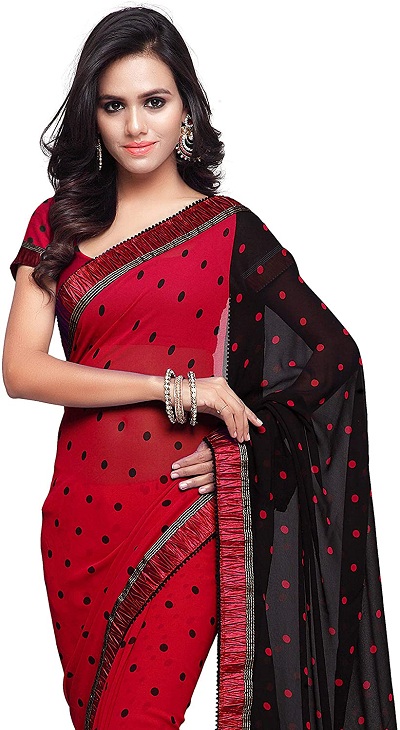 Here is the red georgette saree embellished with lacework. It is a pure polyester printed saree with 5.5 meters in length and a 1-meter width. This saree comes with an attached Faux Georgette blouse fabric which can be customized from 32″ to 42″ inches.
These are the most preferred sarees in the United States. I hope you got an idea about sarees under $25 on amazon. Next time when you plan to shop, choose your favourite one from this latest collection.