The saree plays an important role in traditional occasions. Every woman is likely to look attractive at weddings and functions. For that purpose, nowadays, everyone chooses online for the best collection and deals. Here, we have listed out the 5 best sarees that range from $50 – $100 on amazon. These may help you to give traditional attire on your special days.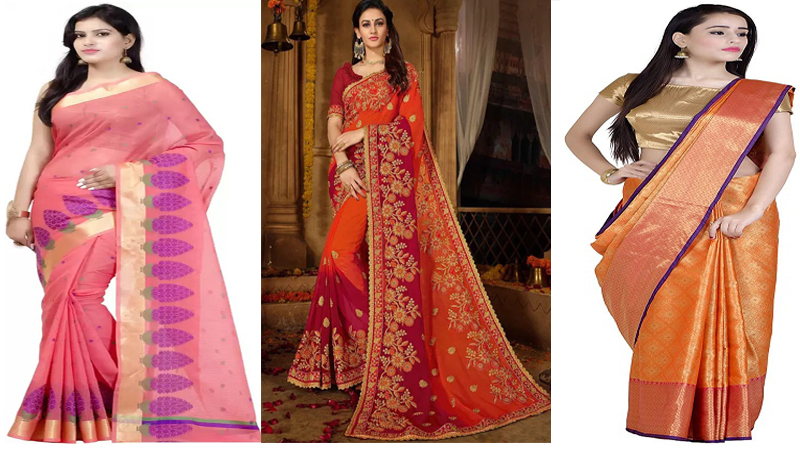 Best Sarees Range From $50 – $100 In Amazon:
Let's have a look at the 5 Latest sarees that range from $50 – $100 given below, which are available on amazon.
1. Cotton Silk Blend Banaras Saree: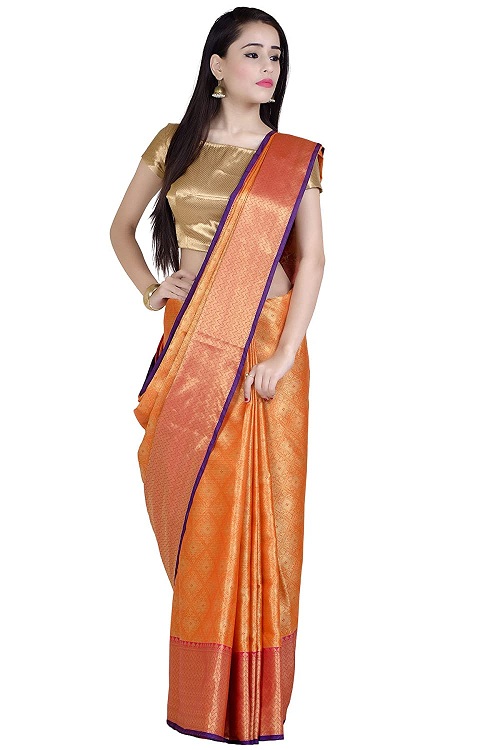 This is the amazing Banaras saree that is adorned with all-over prints and a traditional red border. The border contains zari and thread weaving on it. This saree is available in different patterns along with beige, blue, gold, green, magenta, peach, pink and red shades.
2. Cotton Silk Chanderi Saree: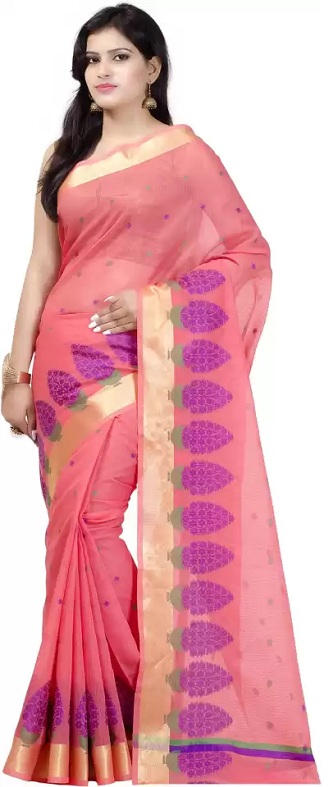 Here comes the beautiful peach-coloured chanderi silk saree with a gold zari border. This saree is embellished with a bouquet of floral bootees all over it. The saree is also available in shades of green, blue, magenta, orange and pink, and various patterns. This saree is suitable for festive occasions.
3. Georgette Embroidered Saree: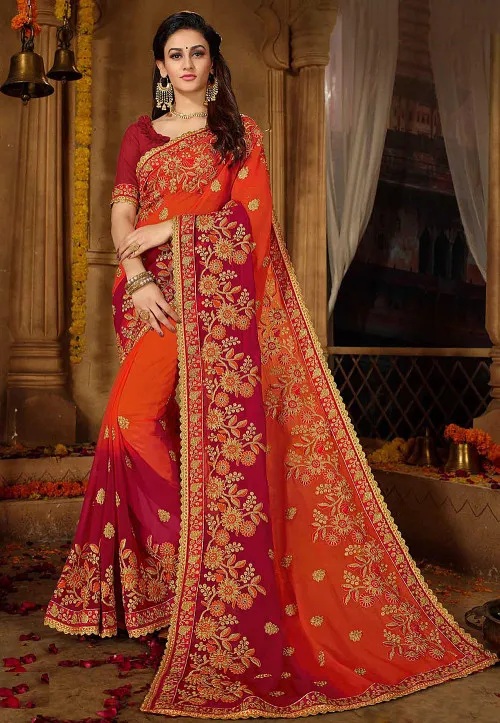 We have this orange embroidered georgette saree from the Manohari brand. In the dual shade of orange and red, it is done with embroidery work completely over the saree. The saree comes with an attached plain red dupion blouse piece of 80 centimetres. It is a catalogue saree with a single colour.
4. Organza Saree With Embroidery Work: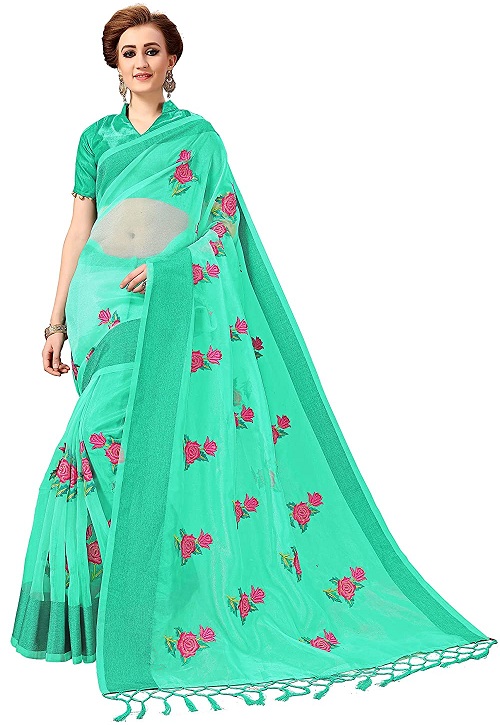 Organza sarees are the newest trend in clothing. We have this pretty organza saree adorned with floral embroidery work and a shimmering border. This saree is from nivah fashions and consists of green, yellow, pink and turquoise colours in stock. It looks so simple yet trending that it can be carried on small occasions.
5. Jaipur Cotton Saree: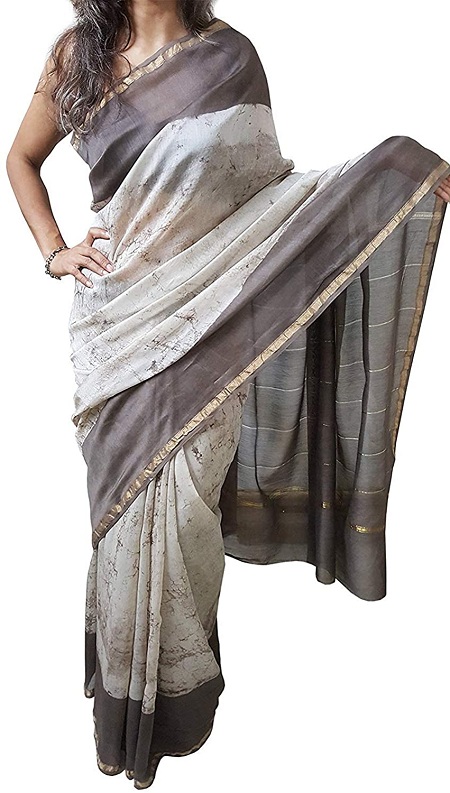 Cotton sarees never go out of trend. This simple cotton saree comes with a handloom print and dual shade all over it with a gold border. This particular saree is 5.5 meters in length and obtainable in one more variant with leaf and dot prints.
So these are our 5 latest and best sarees in the range of $50 – $100 from amazon. I hope you find this article useful in your search. Pick up your beloved sarees for your upcoming events.