Designer sarees are the evergreen trend that young women mostly prefer. These sarees come along with different fabrics and patterns according to the craze. Let us look at this article and find the 5 best designer sarees ranging from $100 – $200 in amazon.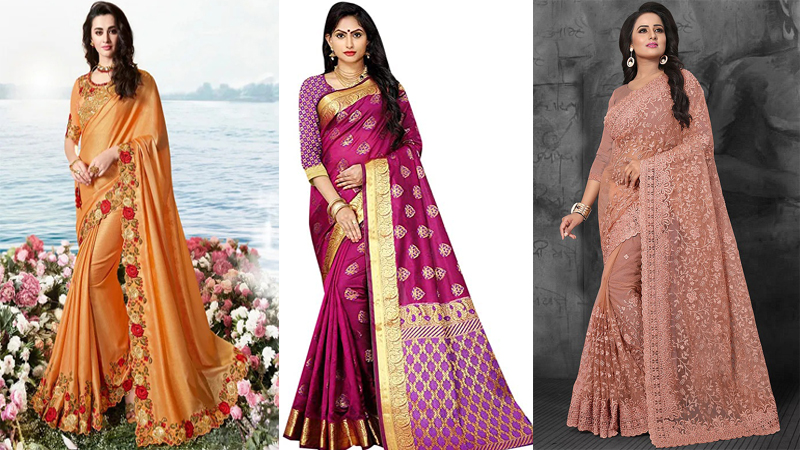 Latest Designer Sarees Range From $100 – $200:
The following list of 5 best designer sarees ranges from $100 – $200 on amazon. Let's have a look at them.
1. Thread Border Designer Saree: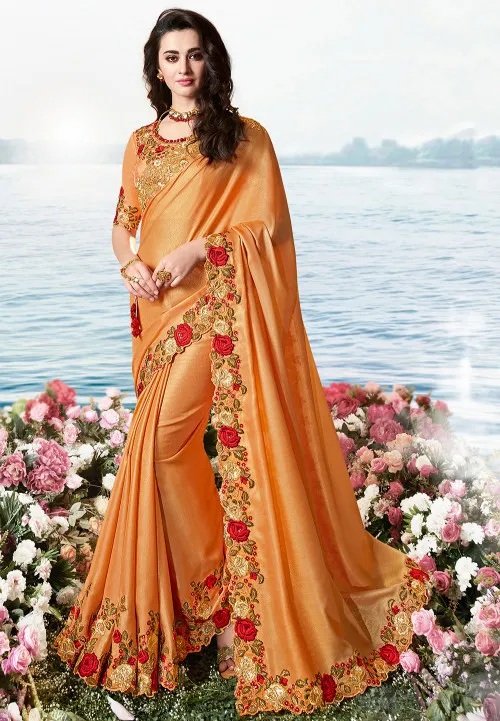 Here is the stylish designer saree from the ethnic emporium. The saree is plain, while the borders are highlighted with threadwork and stonework. It comes with a matching unstitched blouse and can be worn for simple parties for an elevated look.
2. Designer Net Heavy Work Saree: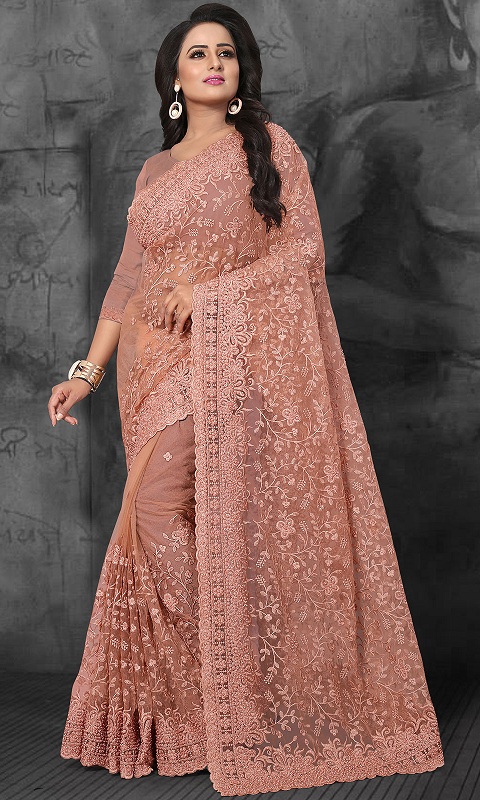 This is the peach colour designer netted saree with all-over heavy work. The saree is 5.5 meters in length and comes with an unstitched blouse of 80 centimetres. This particular saree gives a rich look when selected for evening parties or family events.
3. Traditional Designer Saree: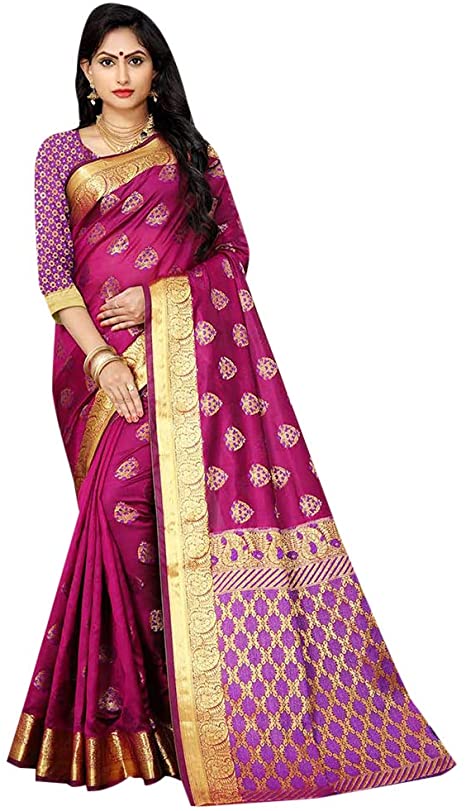 Here is the purple magenta saree presented by the Sri Balaji silk emporium. This exclusive saree has all-over embroidery bootees and a rich pallu. The saree is adorned with a gold zari border, thereby giving traditional attire.
4. Designer Embroidery Work Saree: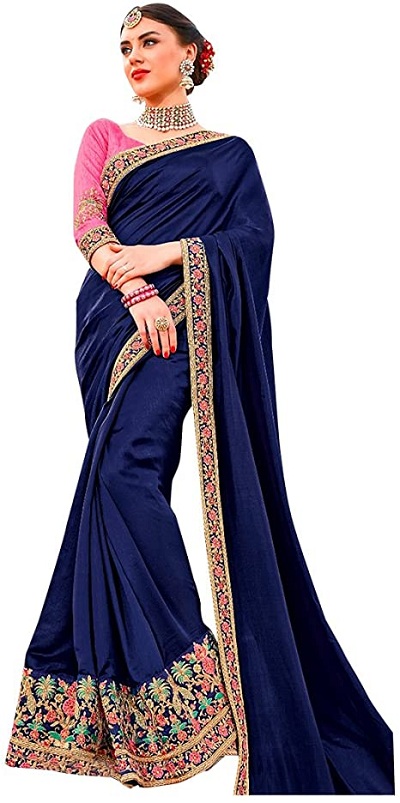 Georgette's sarees simply never go out of trend. This is the plain royal blue saree with embroidery work on its borders. The saree comes with a contrasting designer blouse of pink colour. This stunning saree is from an ethnic emporium, and no more variants are available. It can be used as a party wear saree.
5. Designer Ruffle Border Saree: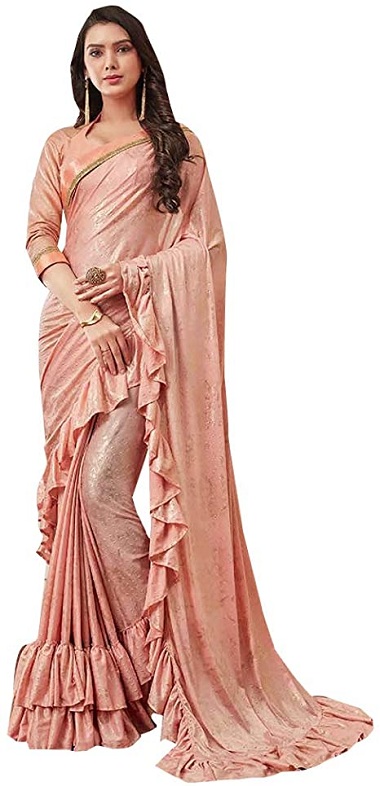 Ruffle sarees are very trending in recent times. We have this adorable peach saree done with a ruffle border. This saree comes with an unstitched blouse. It gives a stylish and classy look when preferred for evening parties.
These are the 5 best designer sarees that range from $100-$200 available on amazon. These sarees are of various fabrics like georgette, netted and satin, etc. Choose your favourite one among these and get ready for your special day.