Sleeves are undoubtedly one of the most important elements in a garment. Along with covering up your arms, they also help in adding definition to your overall look. Each of the different types of sleeves design has unique functionality and aesthetic beauty. We know that a true fashionista like you would be interested in learning about these sleeve type designs.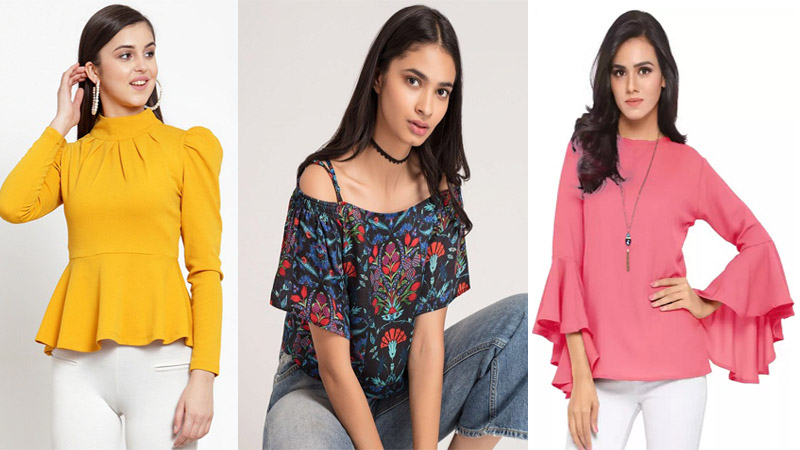 To make matters easy for you, we have put together 23 popular women's sleeve types names trending in the market, with pictures and style tips.
What Do You Need To Know About Sleeves?
Let us quickly understand a few basics about sleeves:
Sleeves are of varying lengths to provide a different amount of coverage on the arm and fittings to achieve various looks. Here talk about the basic information on different sleeve lengths.
Different Sleeve Lengths:
Sleeves can be varied based on length. Here, we have listed basic standard sleeve lengths that might help you choose your favourite sleeve.
Long Sleeves: Gives total coverage of your arms till the wrist.
3/4th Sleeves: Covers the arms till below your elbow.
Short Sleeves: Covers the arms between the elbow and shoulder.
Different Types Of Sleeves With Images In India:
Here are our 23 different types of sleeves with names and pictures that might be suitable for your garments. Let's have a look at them.
1. Puff Sleeves:
A Puff sleeve is defined as a short sleeve clumped together at the bottom, thereby creating a puff. These sleeves are gathered together as a cuff using elastic for flexibility. This gives a gorgeous look to your outfit as young girls mostly prefer it.
Well Suited For: Traditional Garments, Maxi Dresses, Tunics, Tops and Shirts.
2. Bell Sleeves Design: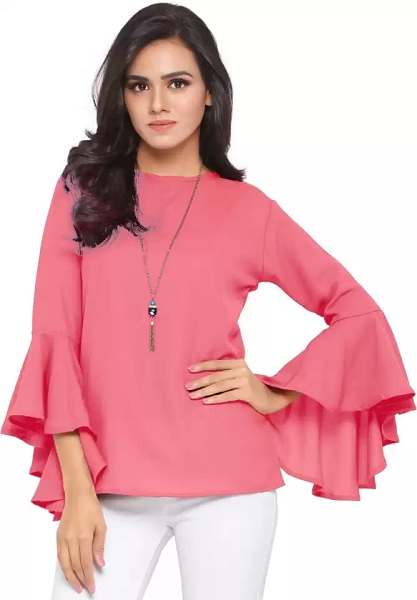 Bell sleeves are either long or short sleeves fitted at the top and flared towards the wrist at the bottom. These sleeves represent a bell shape from the elbow to the wrist. Bell sleeves are also called trumpet sleeves because of their shape.
Well Suited For: Any Indian or Western outfits.
3. Off Shoulder Sleeves:
Off-shoulder sleeves are open so that it has nothing on the shoulders. These sleeves usually start from just below the shoulder, thereby giving a stunning look to the outfit. They come across both short and long lengths. These sleeves are more trending and popular in the market.
Well Suited For: Any Western Wear and Blouses.
4. Cap Sleeves Design:
Cap sleeves are just like a cap that only covers the shoulder and top of the arm. They give a little or no extension under the arm. Cap sleeves are available in many outfit variations like dresses, tops and blouses.
Well Suited For: Any Indian or Western outfits.
5. Cold Sleeves: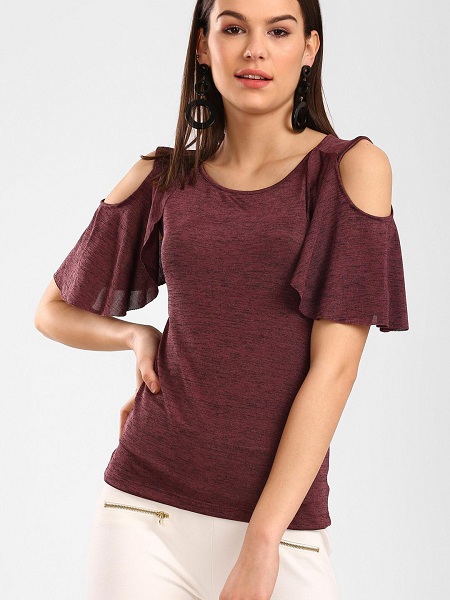 Cold shoulder sleeves are also termed open sleeves. These sleeves are open at the shoulder and little top part of the arm. Open sleeves have a cut in the shape of an oval and moon. People who are not interested in wearing sleeveless dresses can also try this pattern as it is not completely open but stylish.
Well Suited For: Crop tops, Lehengas and any other Western outfits.
6. Raglan Sleeves Design: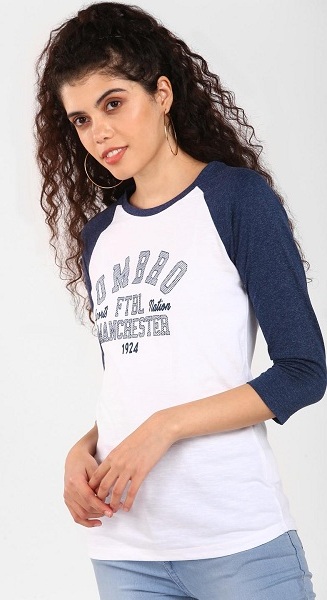 Raglan sleeves generally start from the collar and run down to the underarm in a diagonal seam. These sleeves are comfortable for tops, t-shirts and any other fitted dresses. Raglan sleeves came across different lengths and became more famous for bodycon dresses.
Well Suited For: T-shirts, bodycon dresses and tops.
7. Butterfly Sleeves: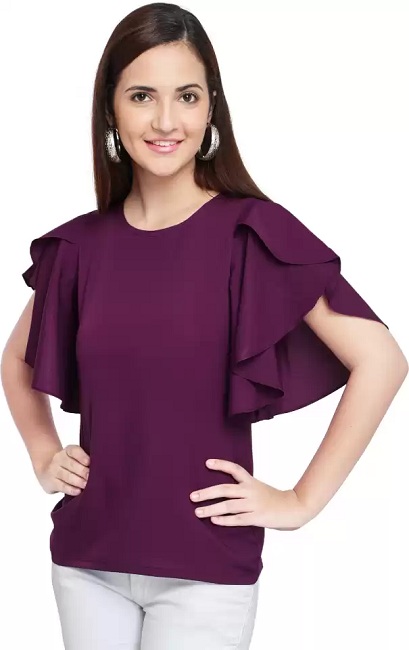 The butterfly sleeve has a puff on the shoulder and is slightly loose at the hem. It covers the shoulder and some parts of the arm. These sleeves are a combination of puffed sleeves and cap sleeves. Butterfly sleeves are mostly suitable for dresses with deep necks.
Well Suited For: Kurtis, dresses and tops.
8. Bracelet Sleeves Design: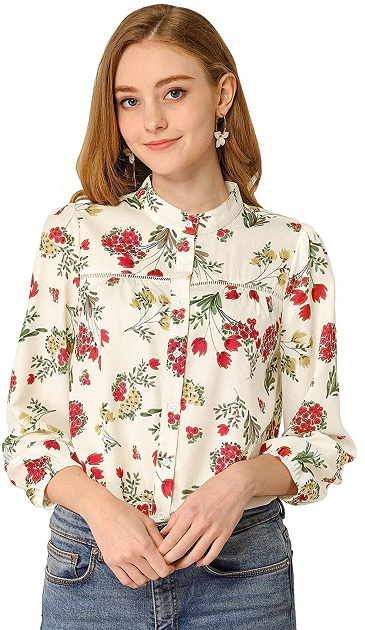 A Bracelet sleeve is a full sleeve that runs to a little extent above the wrist. Generally, full-sleeved outfits have a bracelet pattern as they go down below the wrist. These are short enough so that you can show off the bracelets that you are wearing!
Well Suited For: High neck garments of both Indian and western attires.
9. Angel Sleeves: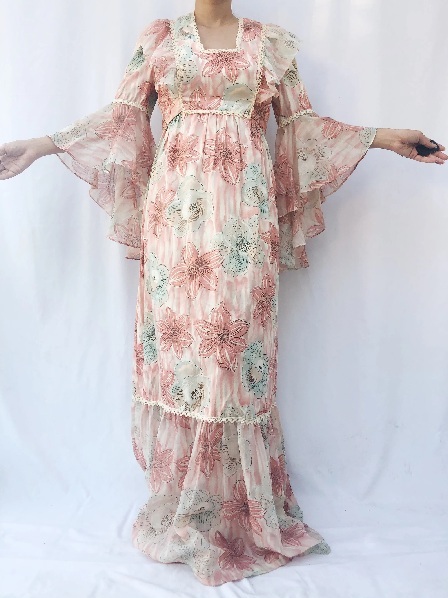 Angel sleeves are long wide sleeves fitted at the top and run down to a wider asymmetric pattern at the wrist. These sleeves represent the fairy angel wings. Angel sleeves are mostly suitable for traditional dresses and long gowns.
Well Suited For: Outfits with high neck.
10. Bishop Sleeves Design: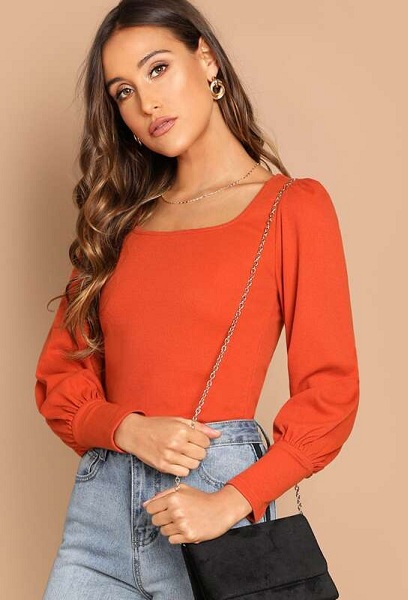 A Bishop sleeve is a long-length sleeve with a fitted elbow and a wide opening towards the wrist. The sleeves are gathered and attached with a cuff at the wrist. Sleeves can also use elastic at the cuffs to secure the wrist.
Well Suited For: Any western outfit.
11. Mutton Leg Sleeves:
Mutton leg sleeves are long-length sleeves. These sleeves have puffiness at the shoulder and taper down towards the wrist, which gives a bell-shaped outline. These sleeves appear like a leg of mutton.
Well Suited For: Casual tops, tees and tunics.
12. Kimono Sleeves Design:
Kimono is a wide long sleeve that is loosely fitted. This style of sleeves is inspired by Japanese cultural attire. The kimono style can be a trendy choice for various fashionable outfits like any western wear.
Well Suited For: Dresses and blouses.
13. Peasant Sleeves:
Peasant sleeves are full-length sleeves similar to raglan. These are fitted sleeves with shoulder puffs that are gathered and clamped at the wrist using elastic. These sleeves go well with any western wear.
Well Suited For: Regular tops and tunics.
14. Petal Sleeves Design: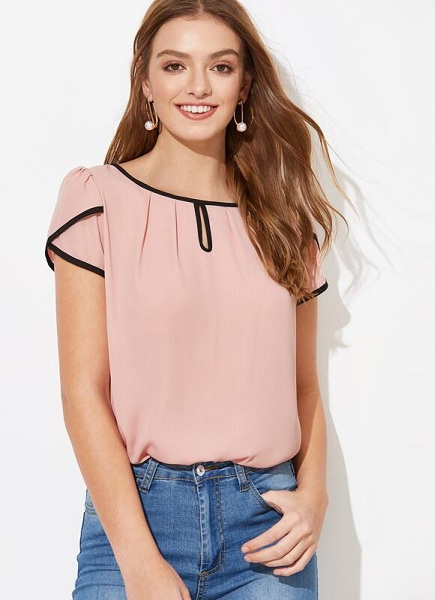 Petal sleeves are usually short in length and also termed tulip sleeves. This particular sleeve is occurred by simply overlapping the two panels like a flower. This sleeve is similar to a cap sleeve. Petal sleeves give a stunning look to the casual outfit.
Well Suited For: Both Indian and western wear.
15. Cuff Sleeves Design:
A Cuff sleeve is basically a longer version of a t-shirt sleeve. These are also called rolled-up sleeves because of their inbuilt fold along with buttons. The Cuff sleeve looks great for knit shirts.
Well Suited For: Western outfits.
Different Types Of Sleeves Design For Blouses & Dresses:
Here we enlisted 8 more different types of sleeves designs with names and pictures on blouses, dresses, tops, kurtis, gowns and shirts. Let's have a look at them.
16. Different Types Of Sleeves On Dresses: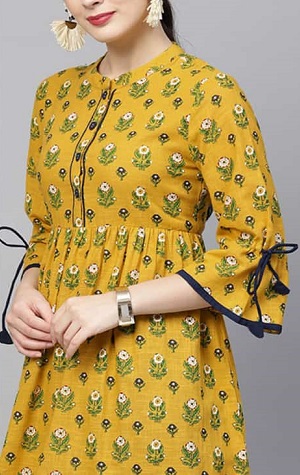 17. Different Types Of Sleeves Design For Blouses: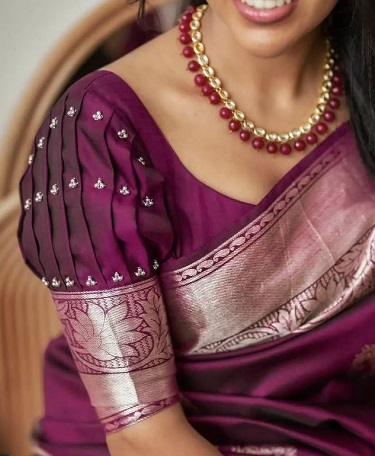 18. Different Types Of Sleeves In Tops: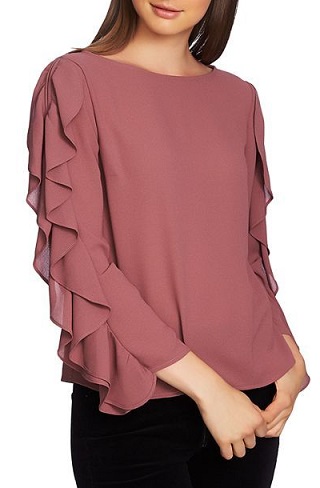 19. Different Types Of Sleeves Design For Kurti:
20. Different Types Of Long Sleeves: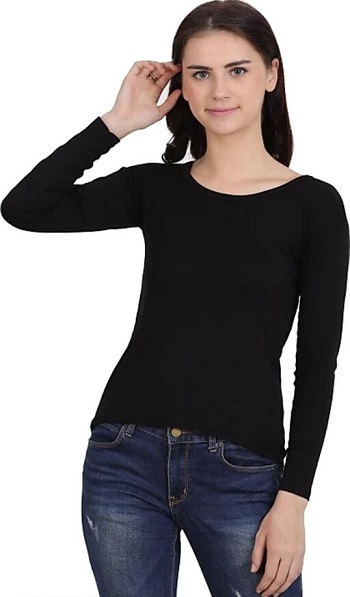 21. Different Types Of Short Sleeves: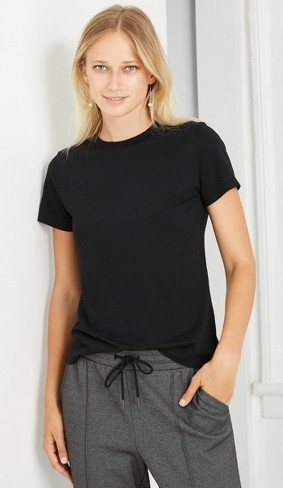 22. Different Types Of Shirt Sleeves: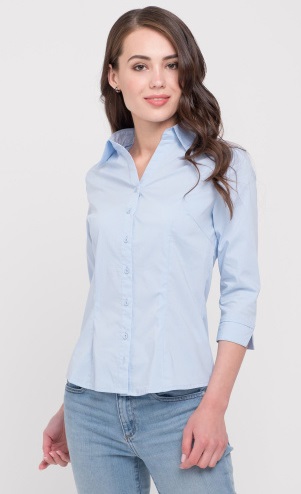 23. Different Types Of Sleeves For Gowns: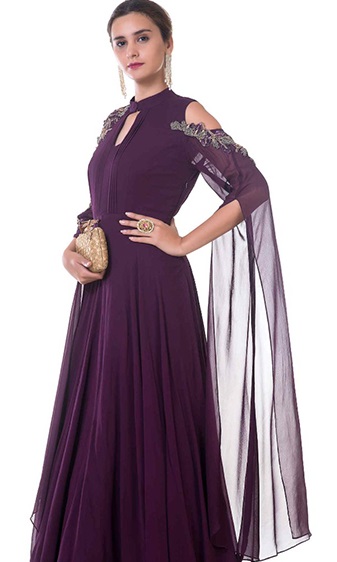 These are some of the different types of sleeves images you can try for your outfits. These designs can transform a boring regular garment into a designer ensemble. You can use the basic pattern and add your creativity to enhance the overall look. If you have any more different kinds of sleeves pattern pictures, do let us know. We'd be happy to feature them here.