As we all know, most of us are highly interested in online shopping these days. Especially women prefer trendy and stylish sarees in the budget. Here we provide the 5 best sarees with a range of $25 – $50, which are hugely sold out in amazon.
Latest Sarees Range From $25 – $50 In Amazon:
The following is the list of 5 best sarees ranges from $25 – $50 in amazon. Let's have a look at them.
1. Chiffon Mirror Work Saree: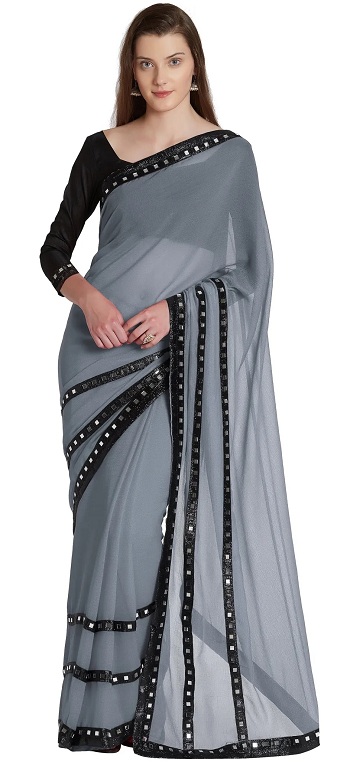 Chiffon saree is the most preferred variant by women of all ages. The plain grey saree is adorned with a black border of mirrors. The saree comes with an attached unstitched blouse. This saree is available in different shades like orange, beige, mustard, black, dark green and turquoise.
2. Satin Half & Half Embroidery Work Saree: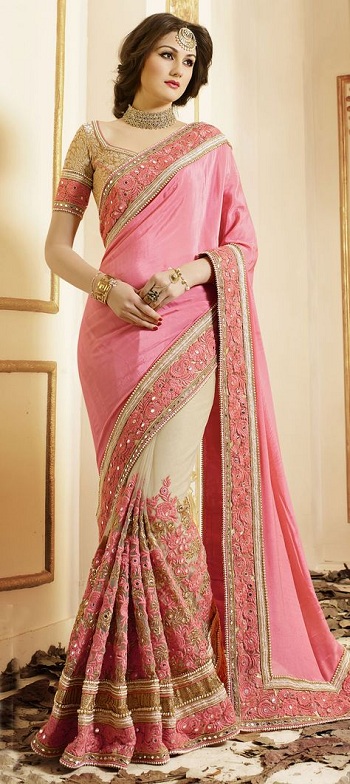 Half and Half is the newest trend in sarees. This beautiful peach satin saree comes with the heavy border with a Dhupion Brocket blouse. This particular saree is from Nivah fashion and obtainable in various shades like black, coffee, more peach, orange, yellow, parrot, pink, purple and red. It looks stunning in functions.
3. Linen Silk Digital Print Saree: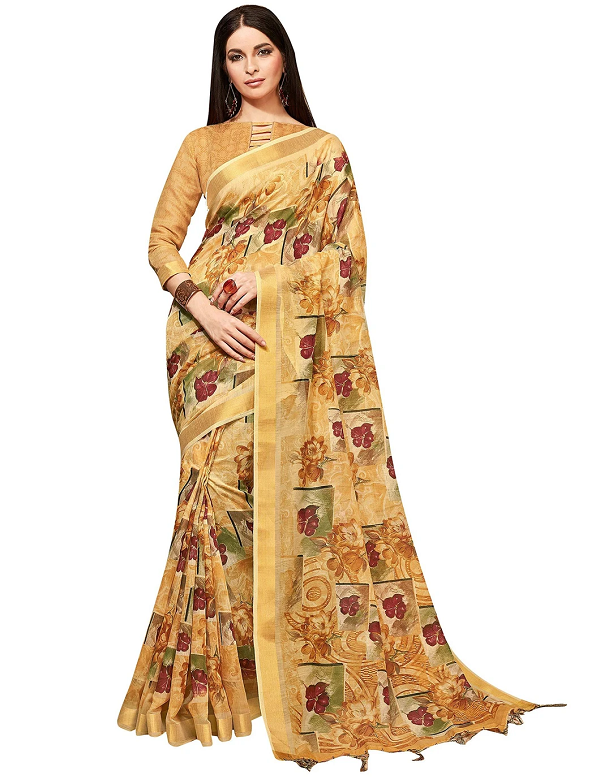 Linen silk saree with digital prints are trending these days. Here we have a beige-colored saree with all-over digital print in it. The saree is 5.5 meters in length, attached with an unstitched blouse piece of 80 centimeters. This particular saree is from Elina fashion and is also available in the olive green shade.
4. Silk Printed Tie and Dye Bandhani Saree: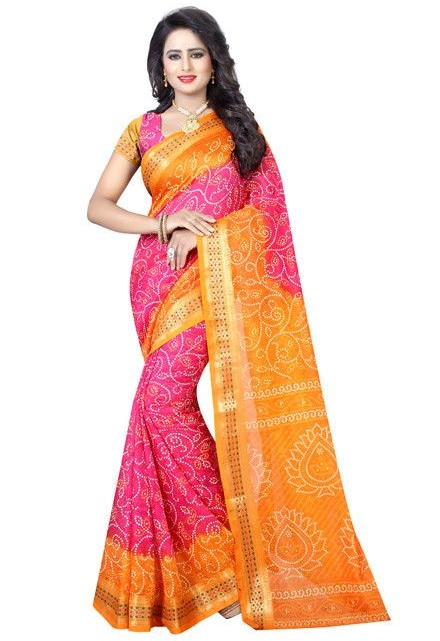 Sarees with bandhani prints are highly demanded in recent times. The saree comes with a dual shade and all-over print in it. We have a pink saree with orange borders that give a rich look. Many other color combinations available, including black-purple, blue-black, green-beige, green-yellow, orange-beige, yellow-purple and red-yellow.
5. Designer Net Saree With Embroidery Work: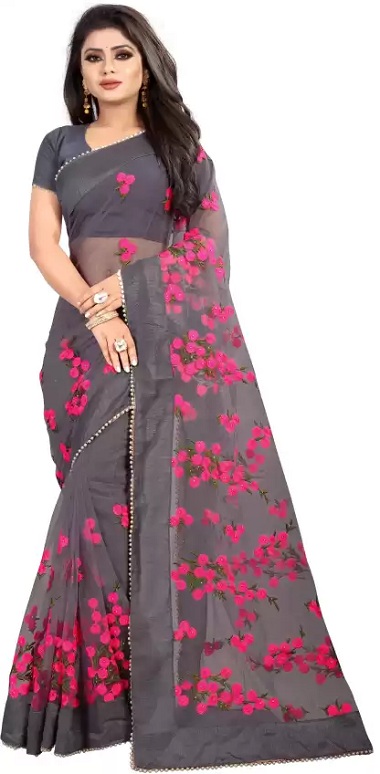 This is the grey designer netted saree with an embroidery work of pink florals in it. It is a simple and lightweight saree that comes with a soft net and banglori blouse. This saree is from Mohit creations and has many other colors like green, white, yellow, pink, and blue. It looks pretty for special occasions.
These are the latest sarees that range from $25 – $50 in amazon. I hope you find this information useful for your next shopping. Let us know your best-loved sarees among these trendy packs.