Flowers are nature's vibrant and exquisite gift to us and have long been associated with beauty, joy, and celebration. Whether it's a special occasion, a festival, or simply adding a touch of elegance to our living spaces, flower decorations have a timeless charm that captivates and uplifts the ambience. From vibrant blooms to delicate petals, the use of flowers in decoration brings freshness, fragrance, and a sense of serenity to any setting.
In this article, we will explore a myriad of flower decoration ideas that can inspire you to create stunning floral arrangements for various occasions. Whether you're planning a wedding, a birthday party, a romantic dinner, or simply sprucing up your home, flowers can be your artistic palette to transform any space into a visual delight. We will delve into different themes, colour combinations, and creative ways to incorporate flowers into your decor, highlighting their versatility and beauty in any event or space.
Beautiful Flower Decoration Ideas at Home In 2023:
Here are our 20 simple and best flower decoration design ideas. Let's have a look at them.
1. Main Door Flower Decoration: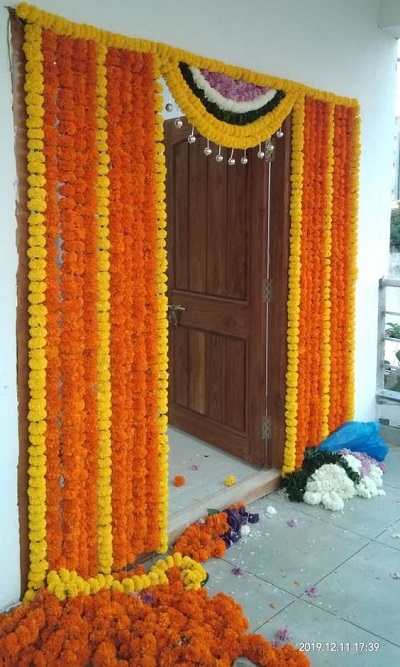 The main door of a home is the gateway that welcomes guests and sets the tone for the entire space. Decorating the main door with flowers adds a touch of warmth, beauty, and a refreshing ambience to your home. It's a wonderful way to create a welcoming entrance that leaves a lasting impression on your visitors.
2. Simple Flower Decoration at Home: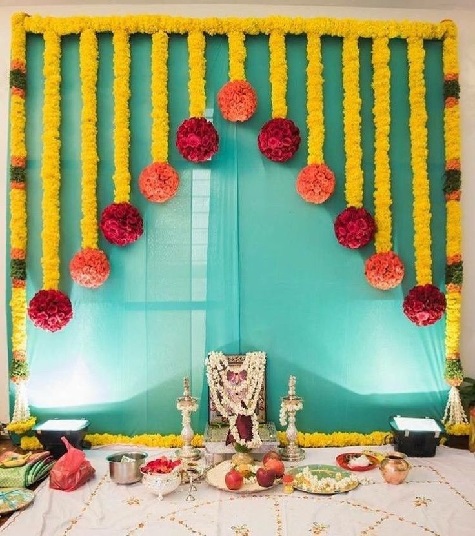 Flower decoration at home has the power to instantly uplift the mood and add a touch of natural beauty to your living space. Even with just a few simple blooms, you can create stunning arrangements that enhance the ambience and bring joy to your surroundings. One of the easiest ways to decorate with flowers at home is by placing them in simple vases or containers. Opt for clear glass vases that allow the natural beauty of the flowers to take centre stage. You can choose a single type of flower for a clean and minimalist look, or create a mixed arrangement using various colours and textures.
3. Car Flower Decoration: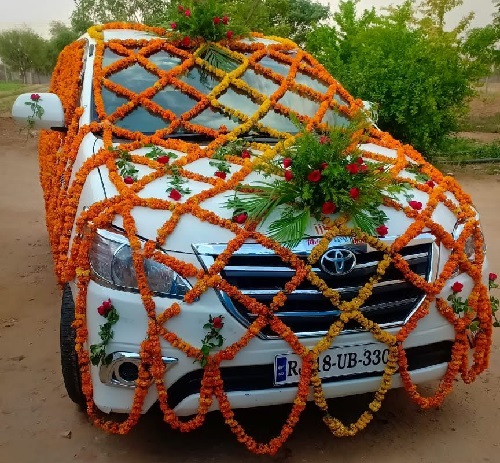 Car flower decoration is a wonderful way to add a touch of beauty and elegance to your vehicle, whether for a special occasion, wedding, or simply to bring a cheerful ambience to your daily commute. Decorating your car with flowers can turn it into a mobile garden and create a unique and eye-catching display.
4. Wedding Flower Decoration: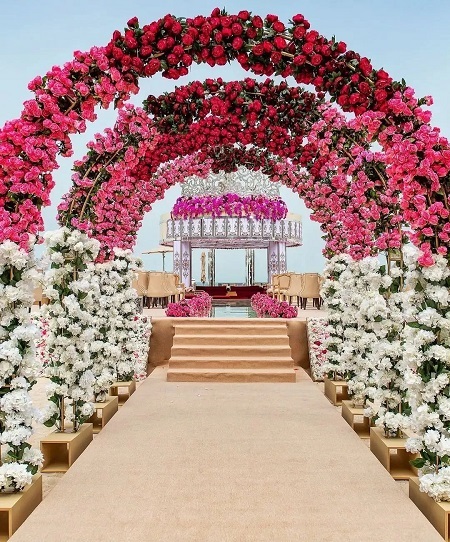 Wedding flower decoration plays a crucial role in setting the romantic and enchanting ambiance of the ceremony and reception. From the bridal bouquet to the ceremony backdrop and reception centerpieces, flowers add elegance, fragrance, and natural beauty to the entire wedding decor. They have the power to transform any venue into a magical space that reflects the couple's unique style and sets the tone for a memorable celebration.
5. Bed Decoration with Flowers: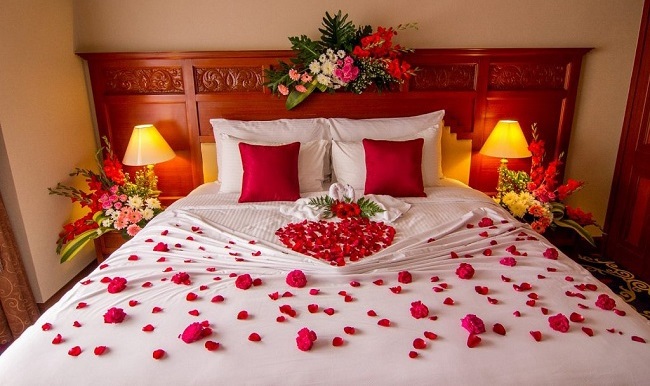 Bed decoration with flowers is a romantic and captivating way to transform your bedroom into a luxurious and enchanting retreat. The softness and fragrance of flowers can create a soothing and dreamy ambience, perfect for special occasions or simply to add a touch of elegance to your everyday life.
See More: Janmashtami Decoration at Home
6. Birthday Flower Decoration: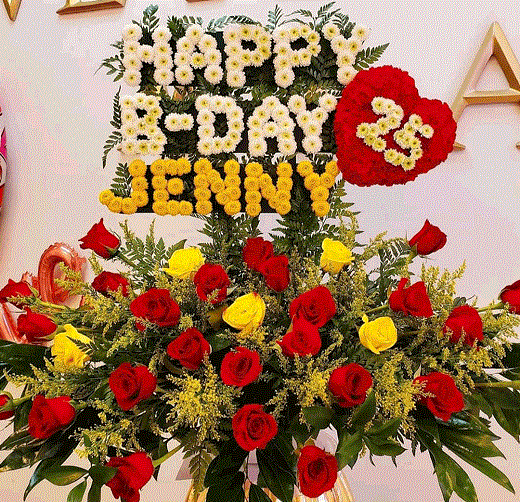 Birthday flower decoration is a delightful way to add beauty and vibrancy to any birthday celebration. Whether a small gathering or a grand party, flowers can enhance the festive atmosphere and create a visually appealing decor. From the birthday person's favourite blooms to colourful arrangements that match the theme, there are countless ways to incorporate flowers into the birthday celebration.
7. Ganesha Flower Decoration: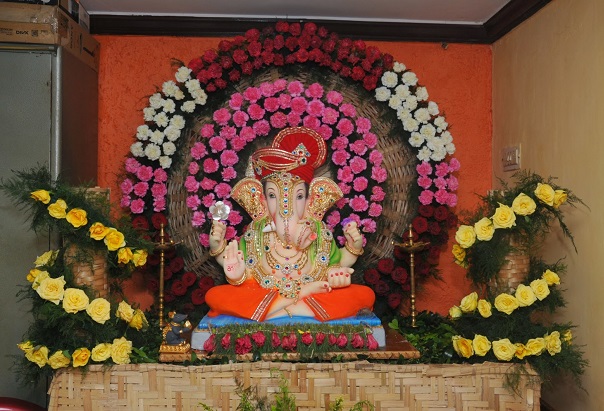 Ganesha flower decoration is a beautiful and auspicious way to adorn the idol of Lord Ganesha during festivals, especially Ganesh Chaturthi. Flowers hold great significance in Hindu rituals and are believed to bring positive energy and blessings.
8. Flower Decoration for Engagement: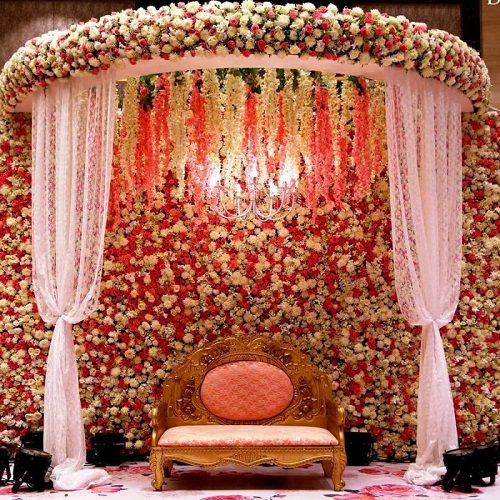 Flower decoration for an engagement ceremony adds a touch of elegance, romance, and celebration to the event. Flowers have long been associated with love and new beginnings, making them a perfect choice for this special occasion. Whether you're planning a grand engagement party or an intimate gathering.
9. Floral Mandap Decoration: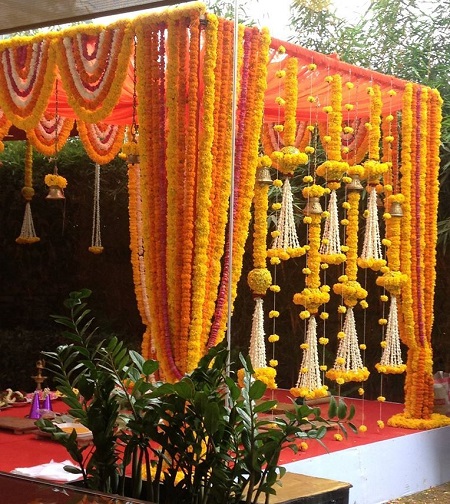 Floral mandap decoration is an essential part of Indian weddings, where the sacred ceremony takes place. The mandap is the ceremonial structure under which the couple exchanges vows and ties the knot. It holds great significance and is beautifully adorned with flowers to create a serene and divine atmosphere.
10. Welcome Flower Decoration: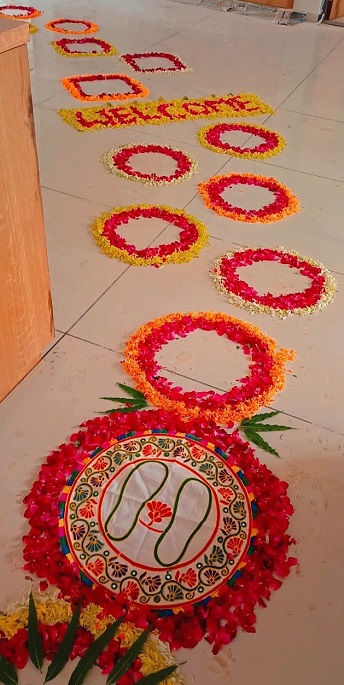 Welcome flower decoration is a delightful way to greet guests and create a warm and inviting atmosphere for any special occasion or event. Whether it's a wedding, birthday party, or festive celebration, flowers can instantly transform the entrance and make guests feel truly welcomed.
See More: Best Christmas Decoration Ideas
11. Reception Floral Decoration: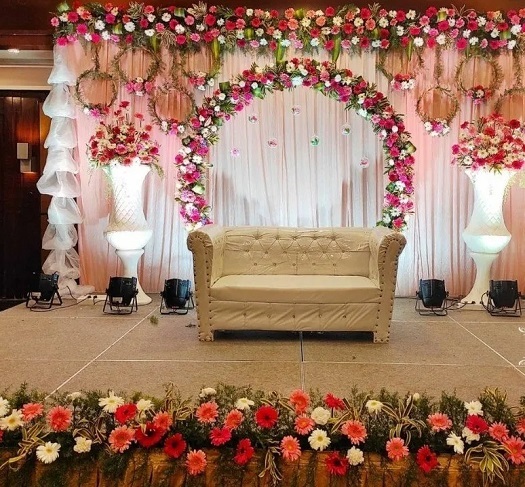 Reception floral decoration is key in creating a beautiful and inviting ambience for guests at a wedding reception or any special event. Flowers have the power to transform the reception venue into a breathtaking space, enhancing the overall decor and leaving a lasting impression on guests.
12. Housewarming Flower Decoration: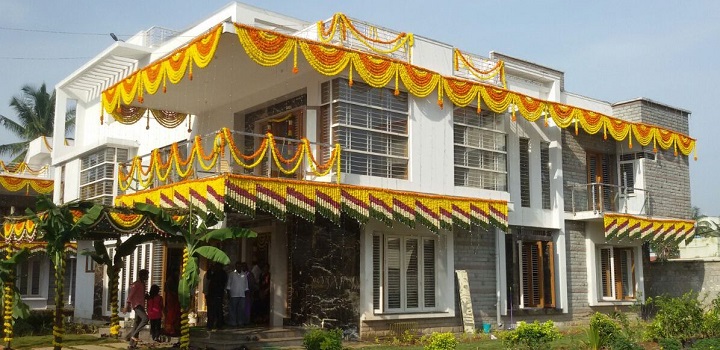 Housewarming flower decoration is a wonderful way to celebrate and create a warm, welcoming atmosphere in a new home. Flowers bring beauty, freshness, and positive energy to the space, making them an ideal choice for such occasions.
13. Seemantham Flower Decoration: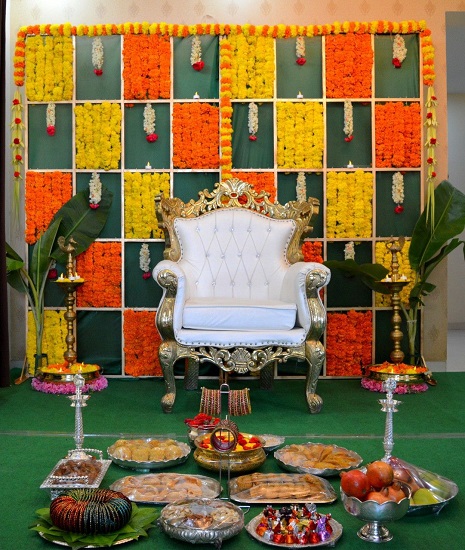 Seemantham, also known as Valaikaapu or Baby Shower, is a traditional South Indian ceremony that celebrates the impending arrival of a new baby and blesses the expectant mother. Flower decoration plays a significant role in adding colour, beauty, and auspiciousness to the Seemantham ceremony.
14. Cradle Decoration with Floral: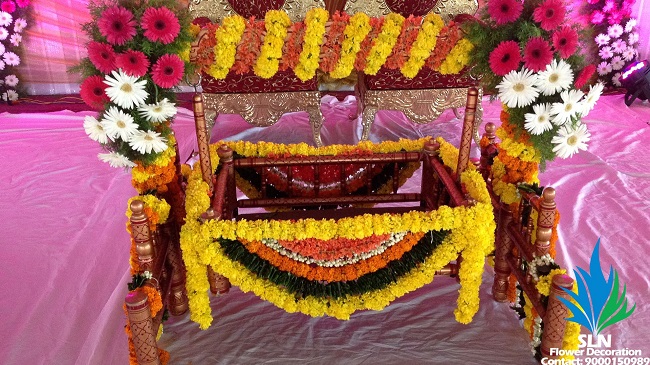 Cradle decoration with floral arrangements is a beautiful way to create a welcoming and serene environment for a newborn baby. It adds a touch of elegance and sweetness to the baby's sleeping area, making it a focal point of admiration.
15. Flower Decoration for Anniversary: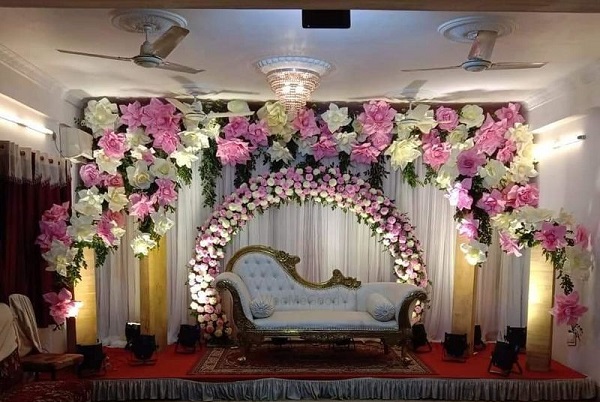 Flower decoration for an anniversary celebration is a romantic and heartfelt way to create a beautiful ambience and commemorate the love and commitment shared by a couple. Flowers have long been associated with love, beauty, and celebration, making them ideal for anniversary decorations.
See More: Beautiful Flower Bouquet Designs
16. Artificial Flowers for Decoration: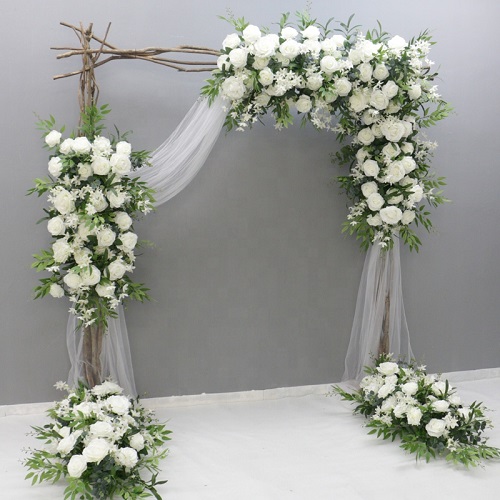 Artificial flowers have gained popularity as a versatile and long-lasting alternative to fresh flowers for decoration. They offer several advantages, including durability, low maintenance, and the ability to create stunning arrangements that can be enjoyed for extended periods.
17. Paper Floral Decoration:
Paper floral decorations are a creative and cost-effective way to add a touch of beauty and whimsy to any occasion. Using paper flowers allows for endless possibilities in terms of colour, size, and design, and they can be customized to match any theme or style.
18. Hanging Flower Decoration: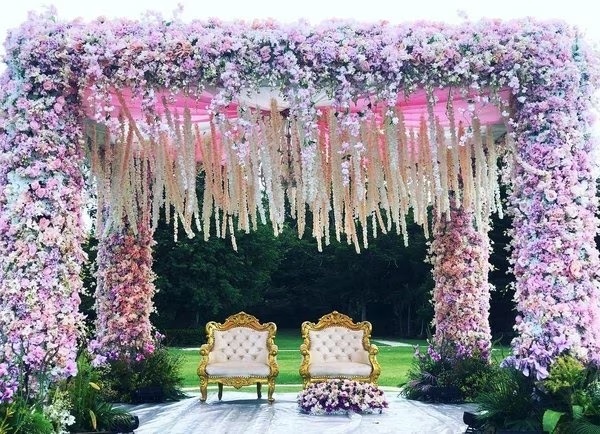 Hanging flower decorations are a delightful way to add a touch of elegance, colour, and natural beauty to any space. They can transform indoor and outdoor areas, creating a visually appealing and inviting ambience.
19. Plastic Floral for Decoration: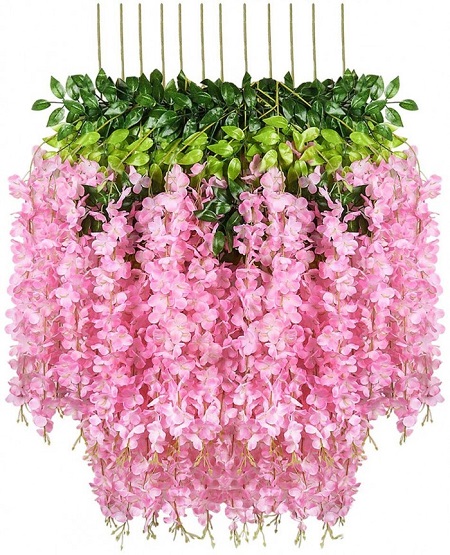 Plastic floral decorations offer a durable and long-lasting alternative to real flowers for decoration purposes. They are versatile, affordable, and require minimal maintenance.
20. Flower Decoration Stage: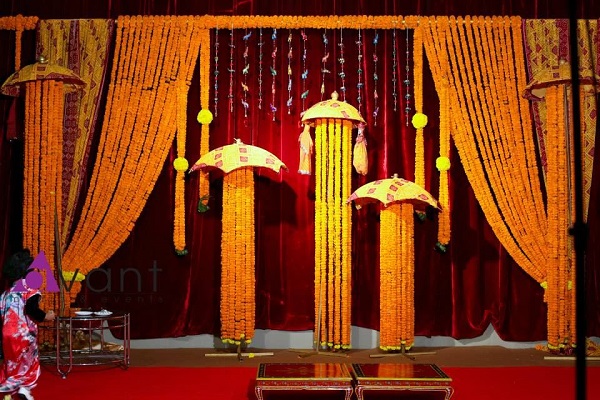 Flower decoration on the stage is an essential part of creating a visually captivating and enchanting ambience for special events like weddings, cultural performances, or award ceremonies. The stage serves as the focal point and backdrop for various activities and performances, and flowers can enhance its beauty and set the desired mood.
In conclusion, flower decoration is a wonderful way to add beauty, elegance, and a touch of nature to any space or occasion. Whether it's a wedding, birthday celebration, housewarming, or any other special event, flowers have the power to transform the atmosphere and create a memorable experience for everyone involved.
From simple arrangements at home to elaborate stage decorations, there are endless possibilities when it comes to flower decoration. The choice of flowers, colours, and arrangements can be tailored to match the event's theme, personal style, and significance.