Looking for the latest crockery unit designs to upgrade your dining room? Here are the 10 stylish and modern crockery unit designs that will add elegance and functionality to your space. From sleek and minimalistic to rustic and farmhouse designs will inspire you. Of course, the design of the crockery unit itself must be carefully chosen because it is a significant piece of furniture for your home. Before you purchase your crockery cabinet, there are several factors to take into account ie space you have, the way your home is decorated, the other furniture you have, and the amount of dinnerware you need to store.
Different Types of Crockery Units:
There are many different designs and styles of crockery units, ranging from contemporary to rustic. Here are a few examples:
Contemporary Glass Crockery Unit: This design is sleek and modern, featuring a tall, narrow cabinet made of glass or acrylic with glass shelves inside. The dishes and glassware are on display, creating an elegant and minimalist look.
Corner Crockery Unit: This design is perfect for small spaces, featuring a triangular cabinet that fits neatly into a corner. It may have a mix of open shelves and closed cabinets.
Wall-Mounted Crockery Unit: This design is perfect for those who have limited floor space. It typically features a series of open shelves mounted on a wall, making it easy to access and display dishes and glassware.
Minimalistic Design: This design features a simple and sleek look with minimal decoration and clean lines, perfect for those who prefer a contemporary style.
Glass-Fronted Design: This design is characterized by glass doors that allow you to display your crockery collection while keeping it safe from dust and other elements.
Vintage Design: This design is characterized by a distressed finish, antique hardware, and vintage-inspired details, perfect for those who love a classic look.
Industrial Design: This design features a rugged, factory-inspired look with metal accents and exposed hardware, perfect for those who love an edgy, industrial look.
Open Shelving Design: This design features open shelves that allow you to display your crockery and other decorative items, giving your dining area an airy and spacious feel.
Rustic Design: This design is characterized by natural textures, distressed finishes, and earthy colours, perfect for those who love a cosy, country-inspired look.
Unique and Best Crockery Unit Designs In India 2023:
There are many trending and modern crockery unit designs on the market right now. After all, they will enhance the elegance and beauty of your dining room, so choose wisely. To make it easier for you to select the unique crockery unit design that best meets your needs, we offer you a choice of options.
1. Disjoined Crockery Unit Designs: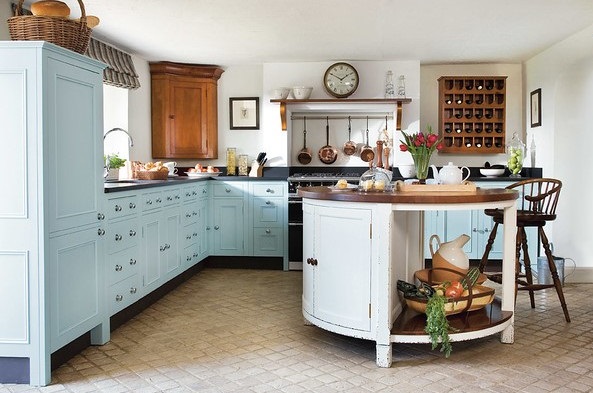 If you have a combined dining and kitchen area, think about using disjointed crockery unit designs to give the space personality. While also including other decor components, this may be a creative use of space. The aesthetics will improve as a result.
2. Sideboard-Style Crockery Unit Designs: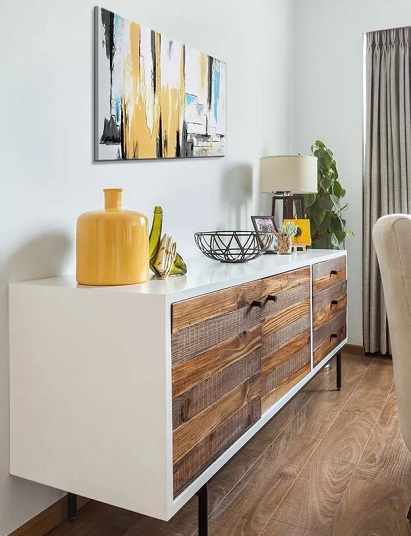 These are extremely popular mainly because they offer an additional functional surface. This style of living room crockery unit design acts as a showcase for your decor. Designs for crockery units in the sideboard style typically have cabinets and drawers on hinges and can be made of plain wood or with glass fronts.
3. Open Storage Crockery Unit Design: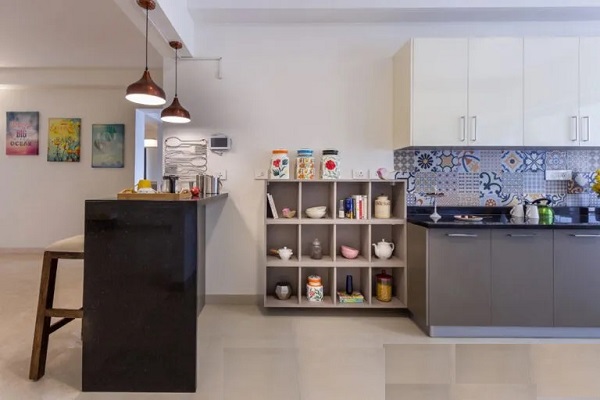 Possess beautiful crockery sets? So why not display them? Choose totally open wooden crockery cabinet plans so you can stylishly display your crockery sets. When you have limited room in your home, this style of kitchen crockery unit is also a practical choice. It doesn't take up much space, and the open shelving can give the appearance of greater space in a tiny space.
4. Shape and Size of the Crockery Unit Design: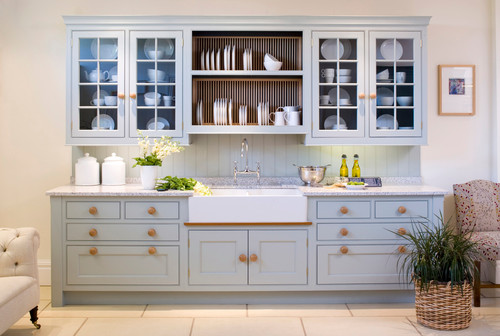 Dimensions of the crockery set: The larger the unit, the more room it will take up in your house. Thus, one may choose a corner or modular crockery unit. So it's important to calculate the size and shape of the crockery unit and your kitchen space.
5. Crisscross Crockery Unit Design:
Only by adding colour and pattern to the exterior of a plain crockery unit may be made interesting. Here, the eclectic crockery cum bar unit is decorated with panels of white contrasted against a deep blue tone. It has a unique look thanks to the crystal knob handles and diamond-shaped mirrors in the rear panelling. The unit gains a distinctive dimension because of the shutters' continuation of the crossed diamond design.
See More: Safety Door Designs
6. Wall-Mounted Crockery Unit Design: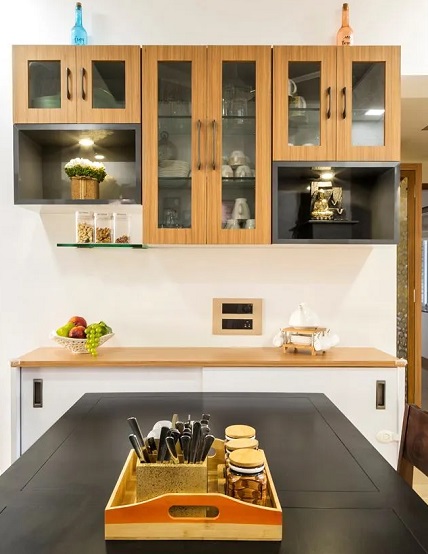 Do you have a small flat with a compact floor plan? Space restrictions are frequently a major problem when trying to fit furniture pieces. The wall-mounted crockery unit, however, is built specifically to hang on the wall. More floor space is thus saved, making room for additional furniture pieces. The crockery storage design is practical, attractive, and simple to use. Some crockery cabinets have wooden doors, while others have glass doors. When placed in corners and small dwellings, the glass units look stunning.
7. Modular Kitchen Crockery Unit Designs: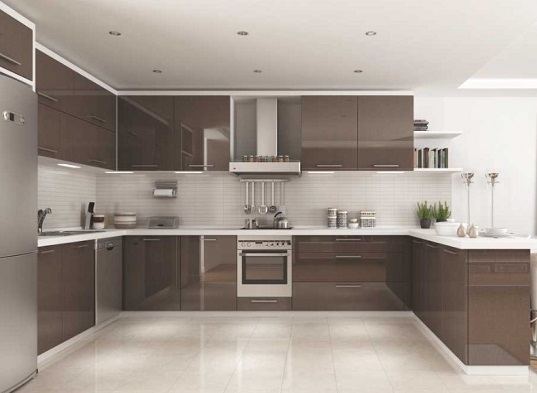 If you want an effective contemporary kitchen, your crockery unit designs should appear effective and stylish. Designs for modular crockery units might go well with modular kitchens. A stylish glass front, a closed drawer, or a combination of open and closed doors may be available. There are countless design alternatives available. Such a dishrack can be used to store additional cookware.
8. Open Shelves Crockery Unit Designs: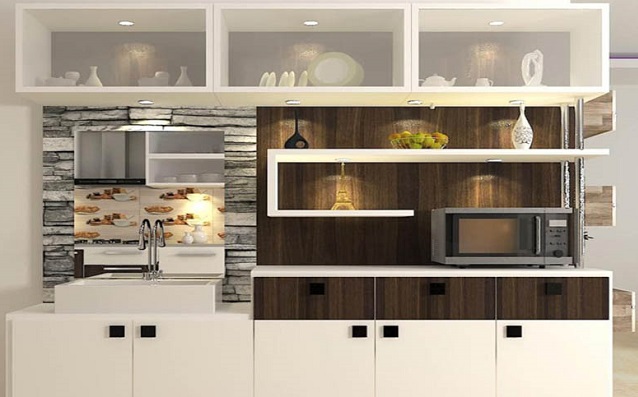 Open shelves would be the finest for you, according to the expert interior designers in Hyderabad, if you want a practical crockery unit without the headache of opening and closing it every time. They have an evocative appearance of days gone by.
9. Floating Crockery Unit Design: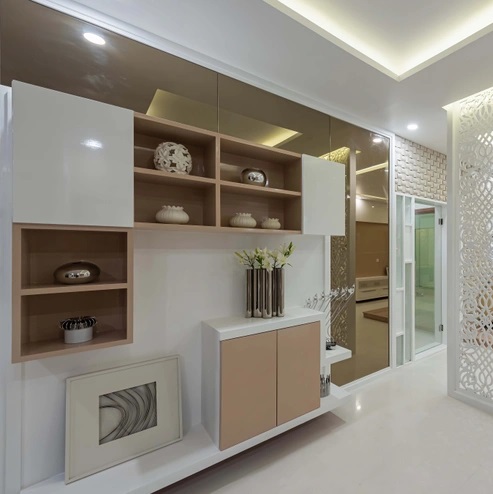 Not every inch of the wall needs to be taken up by a crockery unit. A floating crockery unit is uncomplicated, unusual, and fuss-free. The floating unit has a distinctive shape that makes it perfect for keeping dishes and glasses in modern houses, even though it may not conform to the traditional design aesthetic. The dining room's appearance can be drastically changed with clever, discreet lighting.
10. Customized Crockery Unit Design: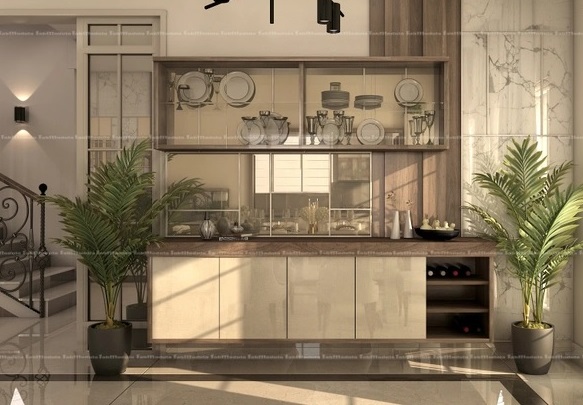 An ideal way to integrate storage into an existing design is with a personalised crockery cabinet. It allows for selecting the unit's style and the quantity and kind of divisions, including shelves, drawers, and casings. Also, it gives designers a wide range of options for the material, finish, handles, and colours used in constructing the outer surface of the unit.
See More: Hall Colour Designs
You must have understood by now that crockery unit designs are gradually becoming a style statement for every home if you've read this far. Do you wonder which style would look best in your house? Do comment us below.