Dandruff affects up to 50% of the population. This condition is characterized by itchy scalp and flakiness, but can also cause other symptoms such as greasy patches on the skin of the scalp and tingling skin. The underlying causes of flakes include dry skin, seborrheic dermatitis, the sensitivity of the hair product and the growth of a particular type of fungus that lives on the scalp. Although there are many over-the-counter products for the treatment of flakes, natural remedies can also be useful. Here are our 10 simple and best home remedies to cure dandruff naturally at home.
Here are ways to change your lifestyle to eliminate Dandruff:
Searching about how to control dandruff? The search for a dandruff cure can be long, but sometimes the simplest way to prevent dandruff is through subtle lifestyle changes. We'll make it easy for you to do lifestyle changes through this article that can help you prevent these itchy flakes at home.
Change your Diet: Diet lacking zinc and B vitamins can make you more susceptible to excess dandruff. Foods like red meat, oysters, and poultry are high in zinc, which helps to regulate the amount of sebum produced by your body. Eating vitamin B-rich foods such as beans, cereals, and fish help your body break down carbohydrates and fatty acids that can lead to symptoms of dandruff if they are not properly metabolized.
Reduce Stress: Although there is no exact connection between stress and the onset of these pesky flakes, it can be argued that leading a stressful lifestyle can change the way we care for our hair. It is recommended that you take 2 hours of moderate exercise a week to reduce your stress and improve your overall health. Physical activity helps your body make more endorphins that make your body feel good and healthy!
Don't scratch your Scalp: If you have an itchy scalp, it can be tempting to scratch it with fingernails or a brush but don't give in. Scratching on an itchy feeling or inflamed scalp will only make it worse and may cause further skin damage. This is particularly true when you wash your hair. The best way to deal with an itchy scalp is to massage shampoo gently on your scalp instead of working abrasively on the scalp.
Don't leave your Hair Wet: Wet hair is more likely to be damaged and broken, and the sweat and humidity accumulated on the scalp when the hair is drying can lead to itchiness and flaking. Contrary to popular belief, it is better for your hair to use a blow dryer than to dry the air. If used in a low setting and kept at a safe distance (approximately 6 inches) from the hair, the blow dryer will dry your hair sufficiently without drying out the scalp.
Homemade Packs: There are several packs which can be made easily at home to completely treat dandruff.
Coconut Oil: Coconut oil contains medium-chain fatty acids which help at home in treating dandruff.
Egg Yolk: Egg yolk contains biotin which is vital in the complete treatment of dandruff.
Vinegar: Vinegar is vital in killing the fungus which forms on the scalp and plays a vital role in reducing the flakes caused by dandruff.
Castor Oil: contains Ricinoleic acid and ricin which has antimicrobial agents to help treat dandruff.
Green Tea: The anti-fungal properties of catechins which are found in green tea play an important role in easily treating dandruff and other scalp infections.
Best Home Remedies To Cure Dandruff At Home:
We all aim for clean, hydrated and healthy hair, but anyone who suffers from dandruff, especially in the colder winter months, knows what a nuisance it can be from day to day. And while there are multiple shampoos, conditioners and hair treatments to get rid of dandruff, they don't all work and can often contain chemicals that can irritate your scalp further. We have rounded here 10 of the best home remedies to cure dandruff — the best news is that you can find the ingredients for these dandruff remedies right at home.
1. Coconut Oil:
Since a dry scalp is the most common cause of dandruff, coconut oil is a surprisingly effective treatment for flakes and excess dandruff. You'll need to repeat this treatment about once or twice a week to eliminate your unwanted white flakes. Your hair will also benefit from coconut oil and provide a couple of other benefits. It has antifungal properties that treat dandruff-causing fungus. Proponents of coconut oil as a natural dandruff remedy claim that it helps restore the health of the scalp and reduces flaking by moisturizing the scalp. Coconut oil is actually a good moisturizer, and in some of our shampoos, we even use it.
Process:
Heat some coconut oil.
Apply coconut oil and massage it gently into the scalp.
After 30 minutes wash it with a shampoo of your choice.
Coconut oil is the answer to removing dandruff from dry hair.
Result Time:
Apply it 2-3 times at least per week and see a dandruff-free scalp in just 1 week
2. Tea Tree Oil:
Wondering how to treat dandruff? So tea tree oil is the answer. In addition to other remedies, tea tree oil is a very effective treatment for dandruff. As mentioned, tea tree oil is great in fighting dandruff, so even if you're not experiencing hair loss and/or looking for longer, thicker hair if you're having dandruff problem, it's one of the best home remedies to cure dandruff, out there due to its antifungal and antibacterial properties. The oil fights the fungus without drying the scalp, which causes dandruff. It also acts as a natural conditioner, eliminating problems that cause the scalp to flake. Tea tree oil can be used in 2 ways to avoid dandruff.
Process:
Add a couple of drops to the shampoo and wash your hair.
It can also be used in a carrier oil like coconut/jojoba oil, add a couple of drops of oil from the tea tree and apply directly to your scalp for 5 minutes before washing.
Result Time:
Tea tree oil eliminates dandruff in just 4 weeks.
3. Neem Leaves, Oil, and Juice:
It is known for its healing properties that are significant and extremely variable and it just happens that neem juice is potent when it comes to eliminating annoying dandruff. Many skin and hair problems can be treated with Neem leaves. The leaves contain antimicrobial and blood cleansing properties. These properties help to reduce dandruff development and also provide anti-inflammatory advantages.
Process:
Neem Leaves: The easiest way to remove dandruff is to chew the neem leaves every morning according to experts, even though the leaves may be very bitter.
Neem Oil: Apply neem oil to the scalp regularly to fight all kinds of hair and scalp issues.
Neem Juice: Just drink half a cup of neem juice every morning and watch your hair, and your skin replenish!
Result Time:
Use it for a couple of months to get rid of dandruff completely, especially from dry hair.
4. Fenugreek Seeds:
Fenugreek seeds have specific properties that help to combat the oily dandruff problem. Thanks to this fantastic fenugreek paste, you can now say goodbye to your dandruff.
Process:
Begin by soaking fenugreek seeds overnight in water. Drain the water and mash the seeds of fenugreek into a paste.
Let it remain for half an hour. Apply this paste to your scalp and wait for approximately half an hour. Use shampoo to rinse.
Result Time:
Fenugreek seeds cure dandruff-prone scalp in just one wash.
5. Aloe Vera:
Aloe Vera is well known for its skin benefits, but it also works incredibly well to solve many hair problems, such as hair loss, dry, itchy scalp, hair loss, etc. Aloe Vera has great hydrating properties that are loaded with vitamins and minerals that help to nourish our hair and scalp and eliminate hair problems and severe dandruff.
Process:
Cut a leaf of Aloe Vera from the plant and divide it into half. Use a knife or spoon to extract the gel and apply it directly to the scalp.
Gently massage and spread throughout the scalp. Cover your head with a warm, humid towel and wait for 20 minutes before washing your hair. For faster results, repeat twice or three times a week.
Another method is to take 2-3 tablespoons of Aloe Vera gel and add a couple of drops of eucalyptus oil.
Mix both and massage thoroughly throughout the scalp.
Let it stay on the scalp for an hour. Wash with a mild shampoo. Apply 1 or 2 times a week.
Result Time:
This is an excellent way to refresh your scalp and make it dandruff-free within a period of 7 days.
6. Egg and Yogurt Hair Mask:
Recent research suggests that probiotics (dietary supplements containing healthy bacteria) can be used to relieve flakes. Yoghurt also contains healthy bacteria and helps to eliminate the root cause of dandruff. (Please select simple yoghurt, not fruit yoghurt, which will promote yeast growth). Eggs and yoghurt provide the required nourishment and moisture for your scalp. If you have mild dandruff, a little extra conditioning and nutrition are all you need to address the problem.
Process:
In a bowl, whisk the ingredients until the mixture is consistent. If you have dry hair, use only the egg yolks. For healthy hair, use egg whites and whole eggs.
Apply this pack of hair to your hair, starting from the roots and working down to the tips.
Once your hair and scalp have been completely covered in the mask, wait 20 minutes.
Wash the hair mask with a mild shampoo without sulfate. Make sure your hair is rinsed with cold water.
Result Time:
See your dandruff reducing considerably in just 1 day with this egg and yoghurt mask.
7. Lemon Juice: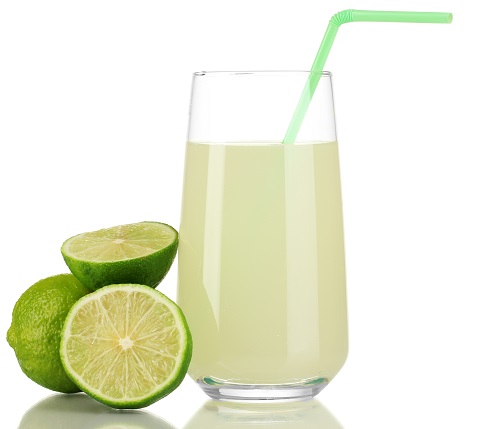 The acidity of lemon helps to balance your scalp's pH, which helps to keep dandruff at bay. This is how you can use lemon juice in getting rid of dandruff from the hair.
Process:
Just massage your scalp with 2 tablespoons of lemon juice and rinse with water.
Rinse your hair with 1 teaspoon of lemon juice in 1 cup of water. Repeat this every alternate day until your dandruff is gone.
Result Time:
In 4 weeks you will start noticing a completely dandruff-free scalp.
8. Baking Soda:
Baking soda is great to fight the overactive dandruff fungi and chronic dandruff. It makes a great mild exfoliant on your skin and helps remove dead skin. It also absorbs excess oil from the scalp, thereby combating another cause of dandruff. Don't worry if your hair initially feels dry. Your scalp starts to make natural oils within 2 weeks to combat dryness. Try this method in the morning while you're in the shower. Repeat for best results twice a week.
Process:
Take 1 tablespoon of baking soda and water.
Gently scrub this paste on the affected areas in a circular motion.
Rinse with lukewarm water.
Alternatively, use this paste as a mask leave it over for 10 minutes and wash it with lukewarm water.
Baking soda may leave the skin dry. So moisturizing the skin properly after its use is inevitable.
Result Time:
This process must be carried on for 2 weeks or so to clear dandruff completely.
9. Banana Mask: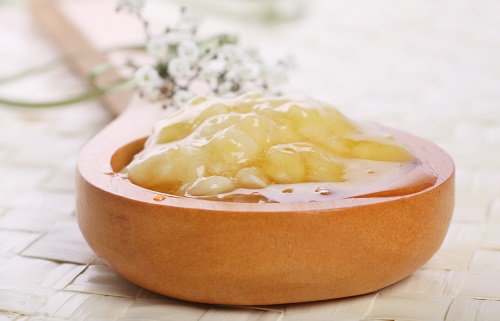 Banana is high in potassium, natural oils, carbohydrates, and vitamins that will help your hair and scalp to soften, nourish, strengthen, and add moisture. So this mask will be your cure if you have dry, frizzy hair or flaky scalp and dandruff. Treatment with bananas is not recommended for those who have a more severe problem with dandruff.
Process:
Peel 1 banana and mix it with 2 cups of vinegar or 2 tablespoons of honey. Mix until it forms a paste.
Massage it on your scalp, covering all your hair for about 10 minutes.
Rinse for 15 minutes or wash it and repeat it once a day for at least 1 week.
Result Time:
Within a week, the banana mask can reduce dandruff easily.
10. Henna with Lemon Juice and Amla:
Henna has been widely used for its beneficial properties for many years. It was used as natural colour and for hair treatment with deep conditioning. It can also be used to clear stubborn dandruff. Packs of henna on the hair should be applied at least once a quarter. Since henna can dry your hair, you should not use it too often. And just a note, the treatment of henna hair packs for dandruff will not work on oiled hair.
Process:
Mix the powder of henna with lime juice and add curd. To avoid lumps, mix well. Make a non-drip smooth paste.
Apply the henna paste from the roots to the tips of the hair. Keep for 30 minutes and wash with a mild free SLS shampoo. If you have dry hair, a conditioner may need to be followed.
Result Time:
The henna must be used once every 3 months, to be able to see a clear scalp.
Although dandruff can be a frustrating problem, there are many home remedies to cure dandruff naturally. Next time you begin to spot flakes, try these best home remedies to cure dandruff naturally at home. Use these remedies alone or combine them with over-the-counter products such as shampoos to maximize the efficacy of treatment. Test these home remedies to cure dandruff and let us know your experiences in the following comment section.
Disclaimer:
All the home remedies to cure dandruff described above are brought together from people's experiences around the world and have hardly any side effects. But everybody's scalp and hair are different, so before applying to the entire scalp, try the remedy on a small portion of the surface. If there is any reaction or irritation, please stop using it and consult your doctor.
Frequently Asked Questions:
Question 1: What is Dandruff?
Answer 1: Dandruff is a harmless, chronic condition wherein the scalp is dry or greasy and causes the hair or shoulders to have white flakes of dead skin. Although for those who have it, dandruff can be embarrassing. Dandruff usually begins between 10 and 20 years of age and affects up to 40% of people over 30 years of age.
Question 2: What are the Causes of Dandruff?
Answer 2: Skin cells are continually formed on the scalp, so it is a normal process to shed dead skin cells. However, sometimes with dandruff, skin cells are discarded faster than usual. Scalp oil brings the skin cells together and appears as white flakes. Dandruff can be caused by a variety of factors such as dry skin, hair, product sensitivity, and conditions of the skin such as seborrheic dermatitis or eczema. A yeast-like fungus overgrowth can also cause dandruff. Stress, hormones, too much scalp oil or immune system problems can cause this.
Question 3: What are Dandruff Symptoms and Complications?
Answer 3: Dandruff symptoms include white flakes in the hair and on shoulders, dead skin as well as itchy, red or scaly scalp. Flakes of dandruff are usually scattered across the scalp. If seborrheic dermatitis is the cause of dandruff, the symptoms often appear gradually. The scalp is dry or greasy, red and itchy. They turn to yellowish scales as skin cells die. A bad case of seborrheic dermatitis in other parts of the body can also cause symptoms. In and around the ears, on the hairline, or on the nose and chest, yellowish or reddish scaling may occur. Newborn babies affected may have a thick, yellowish, crusty rash on the scalp called a cradle cap.
Question 4: Can you get rid of Dandruff permanently?
Answer 4: All possible shampoos and over-the-counter remedies can be tried on your scalp. Dandruff alone is not a severe disease, but the consequences can be. Yes, you can get rid of dandruff permanently with a few lifestyle changes.
Question 5: What are the other ways to prevent Dandruff?
Answer 5: A couple of vitamins and minerals can help keep your skin and scalp healthy.
Include vitamins A, B, and C and zinc supplements in your daily diet to have a healthy, non-dry scalp.
You have to drink plenty of water to flush out the body toxins.
Foods rich in vitamin B, zinc and fatty acids of omega-3 are high for the prevention of dandruff.
Fresh fruit and vegetables are also a must.
Also, eat protein-rich foods such as eggs, pulses, and other supplements.
It is important to avoid junk foods such as burgers, pizzas, pasta, and fried items. Consuming unhealthy drinks like colas, soda, and soft drinks can lead to dandruff.
Question 6: What is the difference between Dandruff and Dry Scalp?
Answer 6: The dry scalp has small white flakes, while the flakes of dandruff can get bigger and waxy/greasy if you don't use the right treatment. Dandruff involves the presence of fungal scalp infection.
Question 7: Can Dandruff cause Hair Loss?
Answer 7: Almost 20 out of 50 women suffer from mechanical hair loss caused by intense itching and scratching.
Dandruff is caused by excessive scalp drying, and the constant urge to itch can cause friction to drop the hair.
There's a more insidious relationship between dandruff and hair fall, however, that you probably don't know. Dermatitis is the name you need to worry about. It is a skin condition of the scalp that causes both flakes and hair loss, and it is believed that most people with hair loss problems also suffer from dermatitis!
An important fact to remember is that none of the hair loss patterns in adults is caused directly by dandruff. Dandruff indirectly causes hair loss in all cases by trauma caused by scratching and by the production of fungal secretions.