Car parking sheds are high in demand these days due to their unique features. Apart from protecting your car against different weather conditions, sheds also help amplify the beauty of your house. Out of many ideas, we enlisted the top 10 ideas to choose from. So, if you plan for the best car parking shed designs for your home, continue reading and pick your desired one!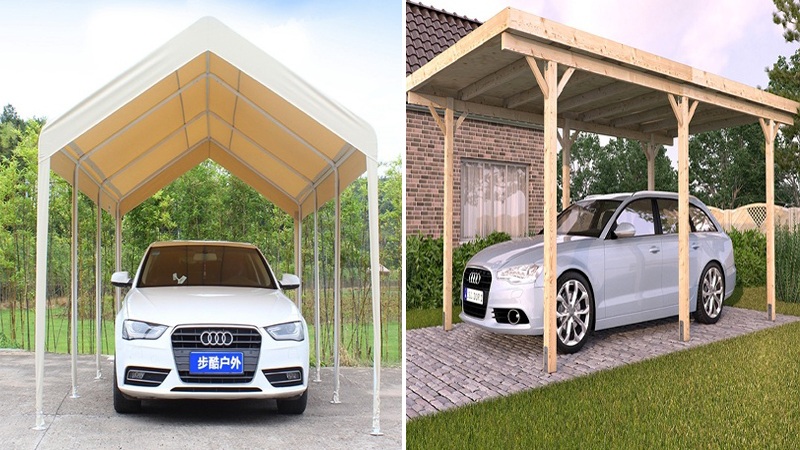 Best Car Parking Shed Models In India:
Here is the list of 10 simple and modern car parking shed photos. Let's have a look at them!
1. Modern Car Shed Design:
Choose this ultra-modern car shed for parking your vehicle. It has an all-over pattern and is perfect for large spaces. The materials used for this car shed are a combination of both wood and plastic.
2. Small Car Shed Design:
If you are looking for small car sheds, this would be a great choice. It is quite smaller in size and can be used as an indoor car shed. The white shed looks simply pretty and matches your house.
3. Aluminium Car Shed Design Idea: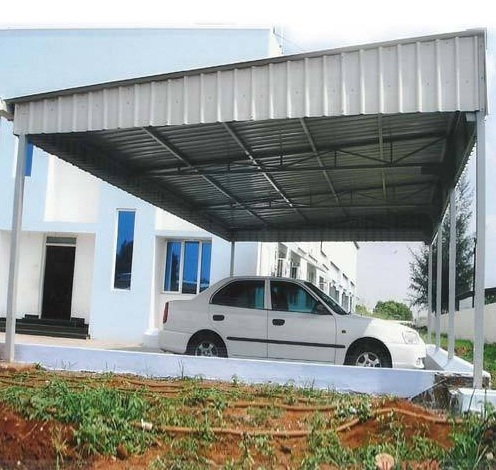 Aluminium car sheds are a basic yet stronger type. This particular one requires moderate space and can be arranged as an indoor parking area. One of the added advantages of aluminium car parking sheds is rust-free.
4. Readymade Car Shed Images: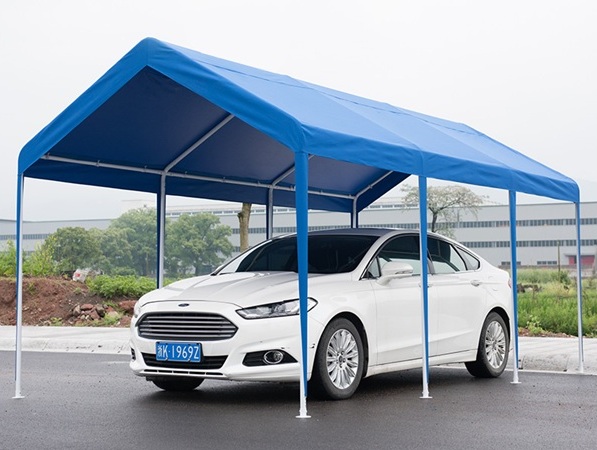 Car parking has become easy with these readymade sheds. These car sheds come in all sizes and are readily available in the market. Its inverted v roof is ideal for protecting your car from climatic conditions.
5. Glass Car Parking Shed Design: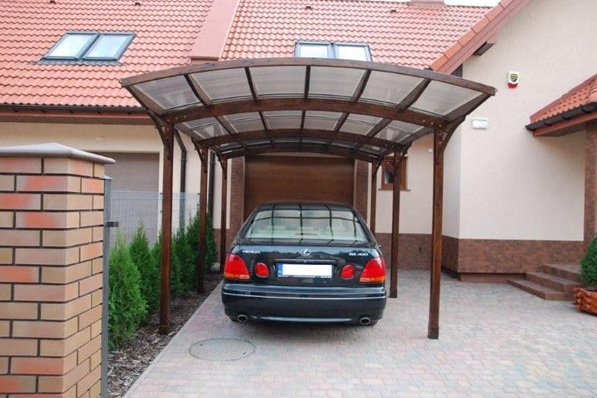 Here is the single-car parking shed with glass. The car shed perfectly fits in less space. Glass sheds provide lesser protection against hot climatic conditions than others.
See More: Bedroom Wardrobe Designs
6. PVC Car Parking Shed Design: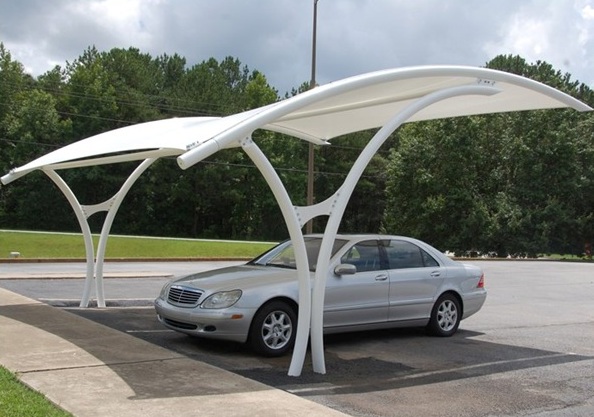 PVC car shed is the best option that is available at the lowest price than wood. Also, the shed is more durable and anti-corrosive, so it has a long life. It is well suited as an outdoor parking slot.
7. Outdoor Car Shed Design: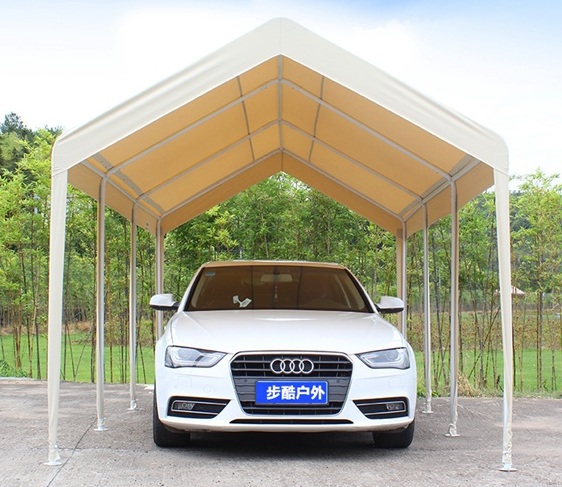 This beige car parking shed is ideal indoors as well as outdoors. The particular one is small in size and has an inverted v-top which offers maximum protection. It is one of the latest car parking sheds in India.
8. Wooden Car Shed Design Ideas: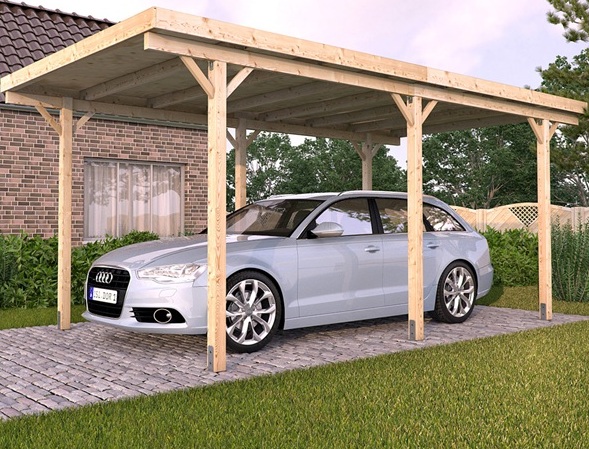 If you are looking for a permanent parking slot, this wooden car shed is the better option. These can be designed as per your requirement in an open space. The wooden sheds are durable and budget-friendly.
9. Plastic Car Shed Design:
A plastic car shed is pretty affordable among all other types. The inverted U-shaped roof provides maximum protection for your vehicle. It is larger in size and mainly seen in many parking lots of public places.
10. Cantilever Car Parking Shed: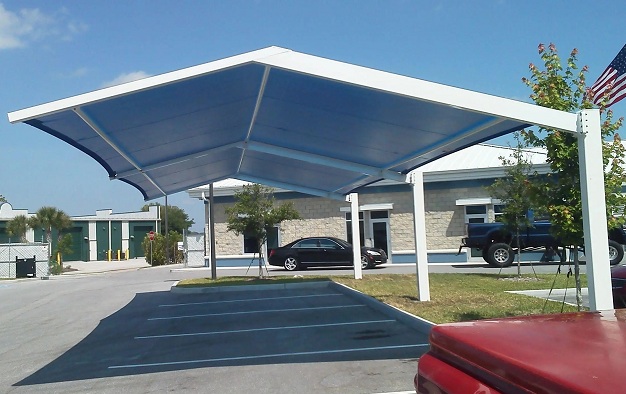 Here is the white parking shed for your car. This is quite big in size that is suitable for 3 to 4 cars. The car shed is perfect for the outdoors. You can opt for this large car parking shed for offices, hotels, hospitals and industries etc.
See More: Best House Elevation Designs
All these are the simple and latest car shed designs that are available at a reasonable cost and can be modified as per the sizes. There exists a wide range of sheds based on material, price, designs and durability. Pick the right one according to your taste. I hope we provided useful content. Please share your feedback with us below!