Imagine a bedroom without a wardrobe. It is highly impossible as the wardrobe is one of the essential elements in the interior. When it comes to the bedroom, a wardrobe is much needed to organize clothing and valuables. From a single door to sliding ones, wardrobes are available at a wider range. Out of all, we have chosen the 15 simple and latest bedroom wardrobe designs of different materials and sizes. Scroll down to find out the bedroom wardrobe according to your need!
Best Bedroom Wardrobe Designs Photos In India:
Have a look at the 15 simple and modern bedroom wardrobe design images. Let's have a look at them.
1. Master Bedroom Wardrobe Designs: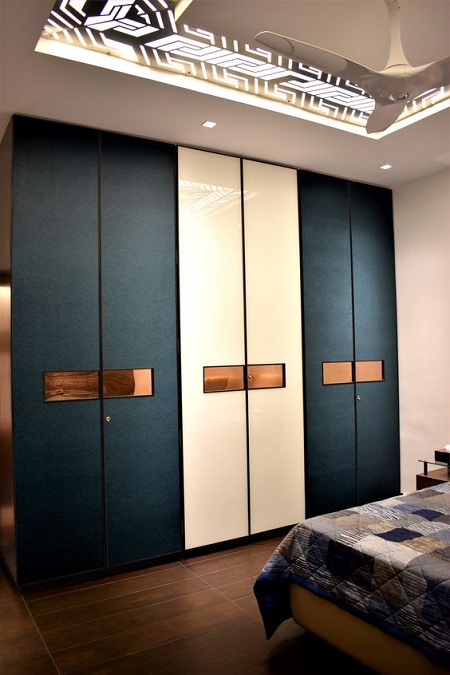 The Master bedroom is an integral part of the house, and it needs to be more spacious. The 6 door wardrobe holds the complete clothing collection and valuables. This black and cream combo looks simple yet trendy with its matte finish.
2. Small Bedroom Wardrobe Design Idea: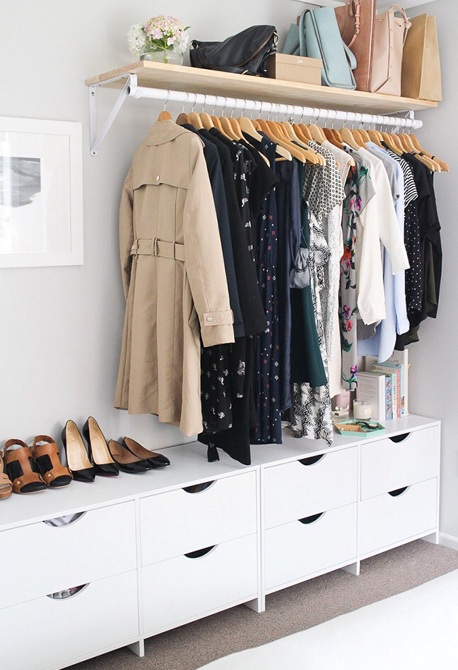 Consider this wardrobe design for small bedrooms to get an organized look in less space. This particular wardrobe contains both shelves and drawers with an open place in between to arrange the complete closet with accessories.
3. Latest Wardrobe Designs For Bedroom: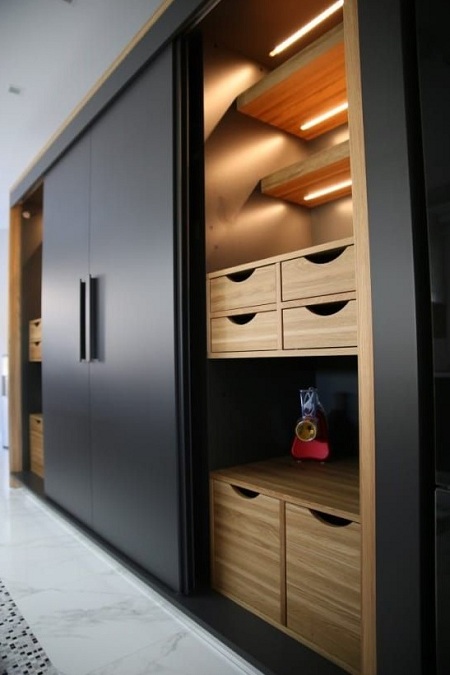 Here comes the latest wardrobe design with a sliding door and more storage space. It has an overall black finish and many drawers along with shelves to provide a clutter-free closet. The huge wardrobe is ideal for bedrooms with more space.
4. Contemporary Bedroom Wardrobe Design: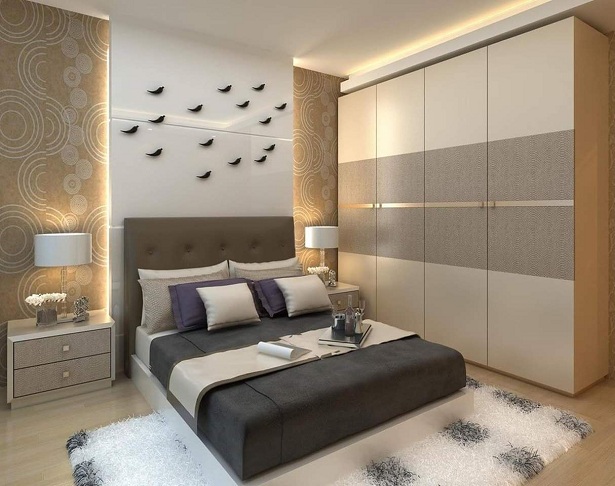 If you are not keen on the particular design and colour, then try this natural wardrobe for the bedroom. The overall wardrobe is done with light colours that look pretty simple and have ample space for clothing and belongings.
5. Best Wardrobe Designs For Bedroom: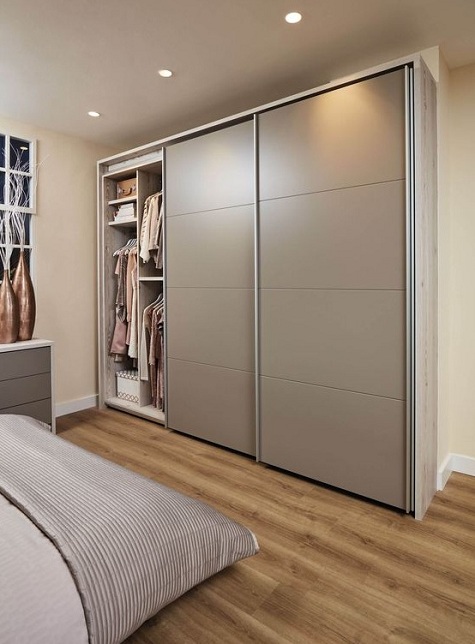 If you are looking for large wardrobes, then this is a great option for you. It is a huge enough wardrobe with many shelves as well as hangers. This is the best wardrobe that reflects both style and quality.
See More: Car Parking Shed Designs
6. L-Shaped Wardrobe Designs For Bedroom: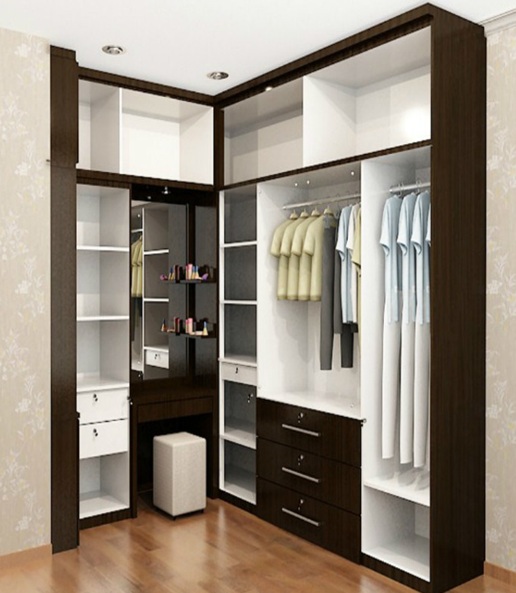 L-shape wardrobe designs are trending these days. This wardrobe has shelves, drawers, and hangers as well for a clutter-free look. The design fits well in your bedroom corners and is ideal for organizing huge stuff using less space.
7. Modern Bedroom Wardrobe Design: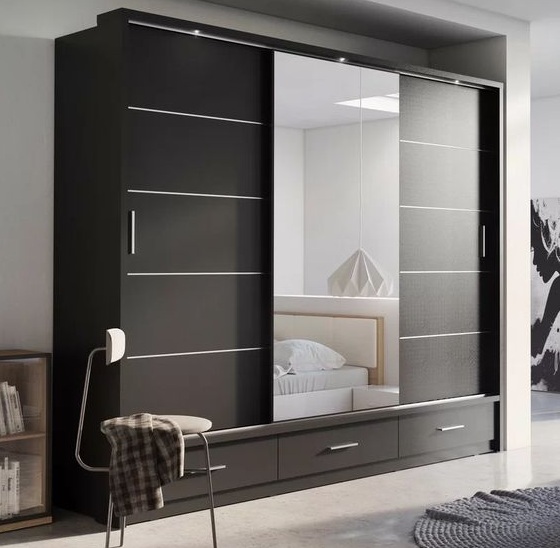 Choose this modern wardrobe design for your bedroom to give it a classy touch. This wardrobe comes with a mirror in the centre and a panel of shelves at the sides. The wardrobe fits well in small spaces too!
8. Kids Bedroom Wardrobe Design Latest: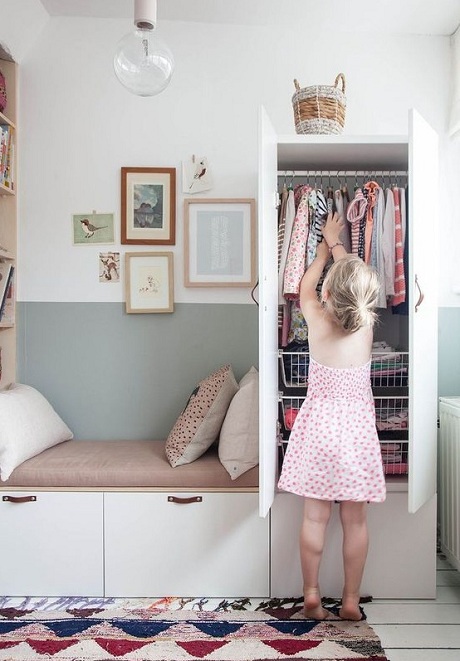 A kid's bedroom wardrobe is the most interesting and eye-catching part of any house. It must be simple yet convenient to arrange clothes and accessories. This particular wardrobe is large enough with closed shelves, hangers, and drawers for easy access. The small bed beside the wardrobe looks attractive.
9. Glass Wardrobe Designs For Bedroom:
Looking for trendy and stylish wardrobe designs? Here is the perfect option! It is a simple wardrobe design with more space for a complete closet. The new wardrobe design is embellished with glass sliders that look sophisticated and best suited for modern houses.
10. Latest Bedroom Wardrobe With Mirror:
Enhance your interior look by adding this bedroom wardrobe with a mirror. It is so a simple and eye-catchy wardrobe that it has enough storage capacity. This mirror wardrobe gives luxurious attire and is best suited for modern houses.
See More: House Elevation Designs
11. Sliding Wardrobe Designs For Bedroom In India: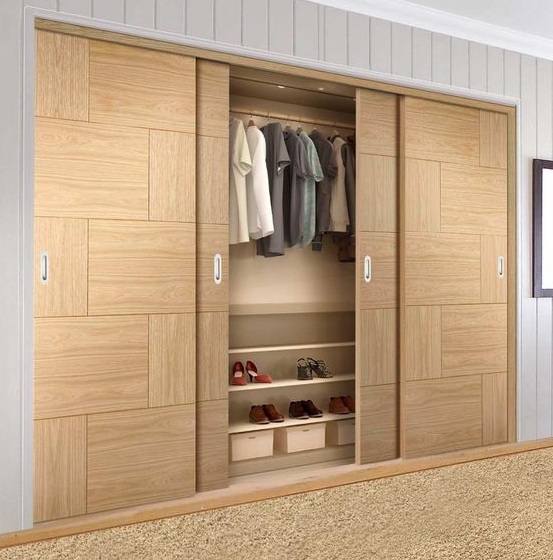 Sliding wardrobes are an ongoing trend that simplifies the task of identifying. The wooden wardrobe design has hangers and many shelves, which look simple as well as organized. It is the perfect choice for your bedroom.
12. Simple Wardrobe Designs For Bedroom: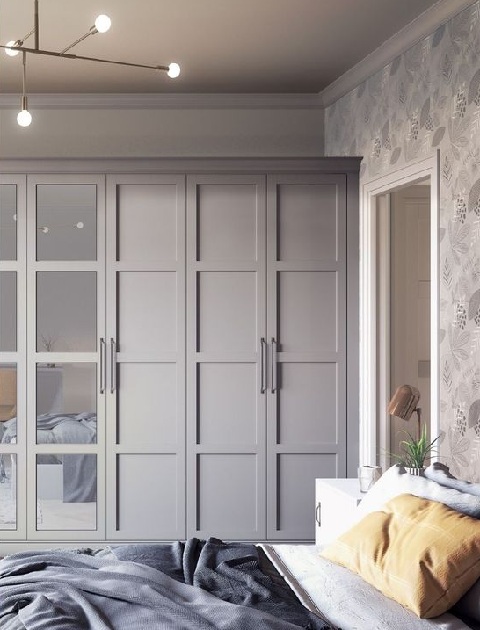 If you are searching for simple wardrobe designs, then this is for you. Select this particular wardrobe design that looks natural yet classic. The simple wardrobe is matte-finished and spacious enough to store all your belongings.
13. Bedroom Wardrobe With Dressing Table: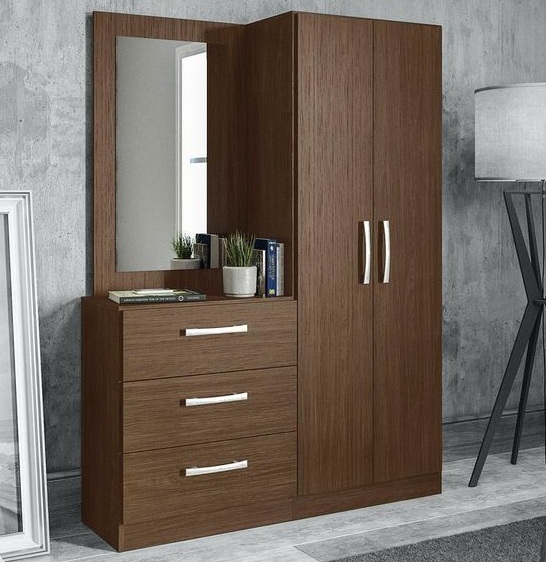 Who doesn't love dressing up? Almost everyone! Here is one such wardrobe arranged with a mirror for makeup lovers. This small wardrobe is equipped with huge drawers and enough shelves to organize our clothes and accessories too. It is the perfect choice for a minimalistic look.
14. Corner Wardrobe Designs For Bedroom: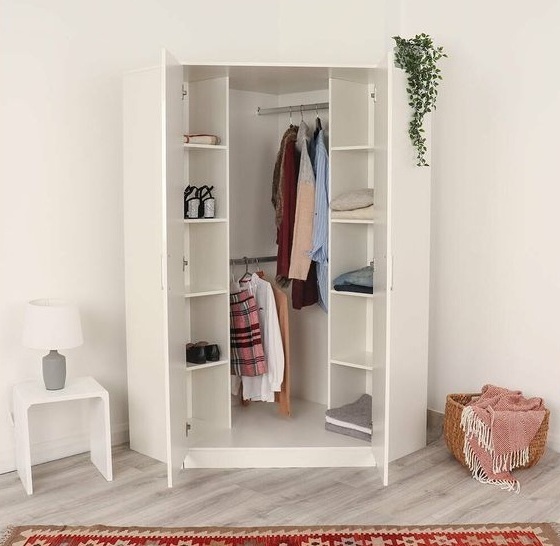 Utilize the corner space of your bedroom by choosing this corner wardrobe design. It contains hanging rods in the centre and shelves on either side to offer a minimalistic look. This particular wardrobe is ideal for small areas.
15. Grey Bedroom Wardrobe Design Photo: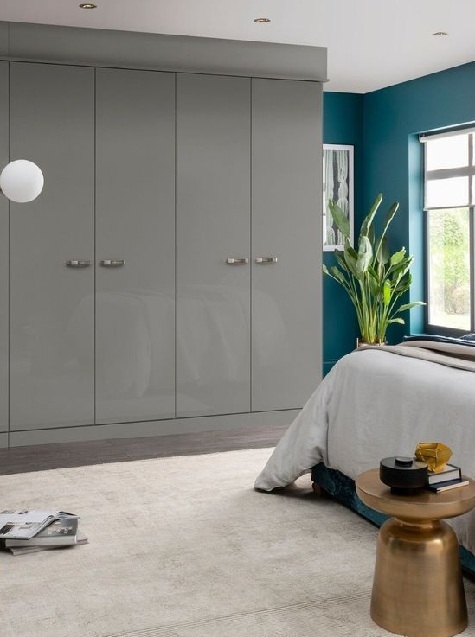 This grey wardrobe design for the bedroom is quite simple and large enough to arrange the complete clothing and other valuables. It offers a classy touch to your bedroom and is ideal for large spaces.
Bedroom wardrobe design ideas are never-ending, and there are various options to choose from. All these designs offer simple yet stylish attire. I hope you find this article informative. Opt for the perfect wardrobe among this list based on your requirement and enhance your interior beauty!