People use hair treatments to manage hair problems such as hair fall, dryness, dandruff, and thinning hair. One of the most popular treatments is the keratin smoothing treatment. Glamour describes this as a temporary smoothing treatment that makes thick, wild hair smoother, shinier, and more manageable. This chemical treatment is applied to wet hair for around an hour and a half and then sealed in through blow-drying or flat-ironing.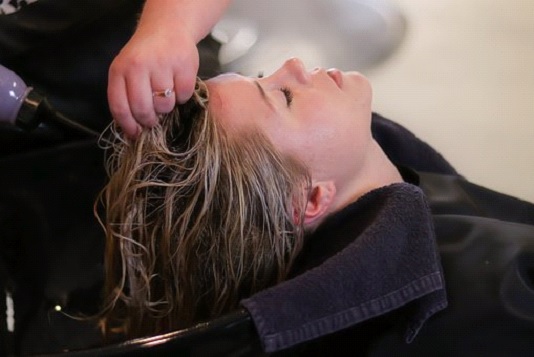 Meanwhile, there's also a popular hair-growth chemical treatment using minoxidil. A guide to minoxidil by SymptomFind, also known as Rogaine, explains that it was originally used as an oral vasodilator that had hypertrichosis (overgrowth of hair) as a side effect. But experts have since turned it into a topical solution for hair growth in thinning or balding areas. It can be used on the scalp after you've washed your head with shampoo and rinsed and dried your hair.
However, hair treatments aren't one-size-fits-all. For instance, some people may not be able to afford minoxidil treatment programs, or some might have an allergic reaction to the keratin treatment. Fortunately, you can find natural alternatives to hair problems with ingredients you can easily get a hold of, cheaper than treatments and hair products. Below are some DIY natural hair treatments to try at home:
DIY Natural Hair Treatments:
Here we enlisted, 3 simple and best DIY natural hair treatments that work amazing. Let's have a look at them.
1. For itchy Scalp: Lemon Juice and Olive Oil:
Itching and flaking can be caused by a dry scalp. A good mixture to relieve this is lemon juice and olive oil used every other week. The lemon can remove loose dry flakes from the skin due to its acidity. Meanwhile, the olive oil moisturises the newly exposed skin on the scalp.
To use, combine two tablespoons of lemon juice, two tablespoons of olive oil, and two tablespoons of water. Massage into damp scalp and let it sit for 20 minutes. Afterwards, rinse and shampoo.
2. For dry, dull Hair: Rice Water:
Dull, dry hair can be the result of several things — using drying and styling tools at high heat settings or too frequently or shampooing too often. To remedy this, you can use rice water. Byrdie lists the benefits of rice water, such as making your hair stronger thanks to its protein content and increasing shine because of its starchy solution.
Boil rice in water until the water is cloudy. While waiting for it to cool, wash your hair with shampoo, rinse, and dry. Pour the rice water onto your hair and massage it into the hair and scalp. Leave it on for 20 minutes, then rinse thoroughly.
3. For Dandruff: Coconut Oil, and Tea Tree Oil:
Dandruff is mostly caused by dry skin, but it can also be caused by too much sebum in the oil glands and hair follicles. Another possible reason is the presence of yeast. Fortunately, Our article on 'How to Cure Dandruff in 12 Hours' shows that coconut oil and tea tree oil can solve this problem. Tea tree oil moisturises the dry skin, while tea tree oil and coconut oil are anti-fungal agents that can remove yeast.
These oils are used separately at different times. First, massage a few drops of coconut oil into your scalp and put a shower cap on before going to bed. In the morning, put shampoo on your palm and mix two to three drops of tea tree oil. Then shampoo and rinse your hair as usual. You can use this treatment once a month or as often as needed.