Ask any Indian girl about their journey with makeup and anything beauty, and we bet their answer will begin with a 'kajal'. From DIY smokey eyes to kajal lathered waterlines, kajal has been one of our most versatile companions when it comes to makeup. Whether you want to ace Kareena's staple kohled and lined eye makeup or recreate any sort of girl-next-door makeup look, a good kajal can be your best friend.
But what defines a good eye kajal? Some would say that it should be buttery smooth and glide on their waterline well enough for an amazing colour to pay off in one swipe. Some answers might surround its environmental hygiene, and a few would be stuck on its pigment. If you ask us, a great kajal in Summers would be one that does not smudge. After all, who loves to have raccoon eyes by mid-day under the sun's sweltering heat? No us! And we're guessing you don't either. And while we love for our kajals to be colossal, highly pigmented, smooth to glide, and more, this unforgiving heat has our priorities rearranged, and 'smudge proof' no tops the list.
If you agree with us, our bet is that you'd run your fingers through the internet trying to look for the best smudge-proof kajal on your favourite beauty shopping website. But who's to say which is the best? We are! After years of trying and testing, there remains a handful of a trusty bunch of kajals that pass the test. Want to know which lucky finds are these? Scroll down!
1. MyGlamm Jet Set Eyes Kajal Eyeliner:
This 2-in-1 beauty buy is the perfect pick for someone who is always on the go. It can be used as a kajal eyeliner and an eyeliner! With its smudge-proof, long-lasting formula, this eye kajal delivers a fabulous eye makeup look that is totally worthy of flaunting on your Instagram!
2. A.C. In Extreme Dimension 24Hr Kajal Eyeliner: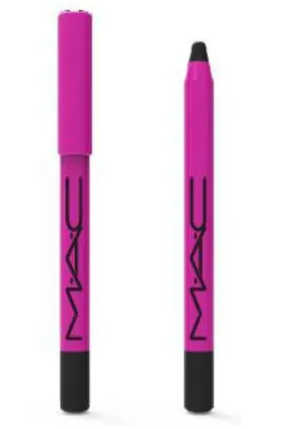 Another dual-purpose find this M.A.C. fan favourite is really worth your money! Its smooth formula glides easily on application and stays on for long hours. This kajal eyeliner is smudge-proof and keeps your makeup look in place. If you ask us, it is definitely worth the money.
3. Maybelline New York Colossal Kajal:
This yellow stick of love has been in every Indian girl's makeup drawer at least once in their lives. Its pitch black formula has a smooth texture and adds a hint of glam to every makeup look, effortlessly.
4. Color bar Mesmer eyes Kajal:
Not only this kajal pencil is smudge-proof, but it's also enriched with nourishing ingredients like hyaluronic acid, vitamin E, vitamin C and vitamin B3. Its rich and conditioning blend delivers an intense colour payoff that stays on for long hours.
5. Faces Canada Magnet Eye Kajal: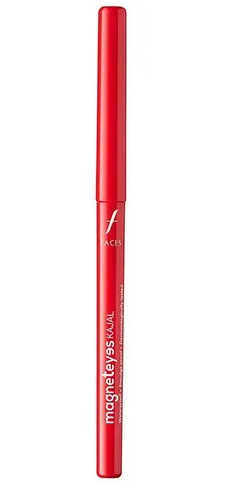 This waterproof and smudge-proof kajal is perfect for all your makeup looks this Summer season. Are you ready to rock this Summer with jaw-dropping glam?
Now that you have the ultimate guideline for the best smudge-proof kajals in India, it won't be difficult for you to create an extra special makeup look even in this melting heat. Looks like we're ready for an Insta-worthy Summer, where every glam moment turns into a fab memory!
FAQs:
Q: Which is the best smudge-proof kajal?
A: Scroll up for the ultimate cheat sheet to the best smudge-proof kajals in the Indian market. These best-selling kajals are people's favourites for a reason.
Q: Is it okay to wear kajal every day?
A: You can wear kajal every day, but it highly depends on the type of kajal you're using. Try to invest in better formulas which are vegan, clean and devoid of harmful chemicals. Most kajal's come with a stamp of being 'ophthalmologically tested'. Try to look for this claim while making a kajal purchase, especially if you are someone who wears lenses on a daily.
Q: Should I remove kajal before sleeping?
A: You should always take your makeup off before going to bed, kajal included. Use a gentle makeup remover that is meant for eye makeup, and use it with a cotton pad to clean kajal from your eyes. Going to sleep without removing kajal can lead to eye or skin irritation.
Q: Does Kajal cause dark circles?
A: Using a kajal does not increase or decrease dark circles. Its dark pigment might sometimes exaggerate the appearance of dark circles; however, it does not affect its existence.