Is this facial hair embarrassing? Well, we can empathize completely! So unlike the hair on other areas of the body, facial hair is noticeable and can seriously affect your outward appearance. Of all cosmetic procedures out there, removing your facial hair (or any hair, for that matter) is among the least exciting activities — but it doesn't have to be difficult as long as you choose the best method for your preferences, type of hair and needs. If you want to get rid of this fuzz, you need to know about every possible manner. If you find it tedious every couple of weeks to visit a salon, here are a few quick and simple home remedies to remove facial hair at home.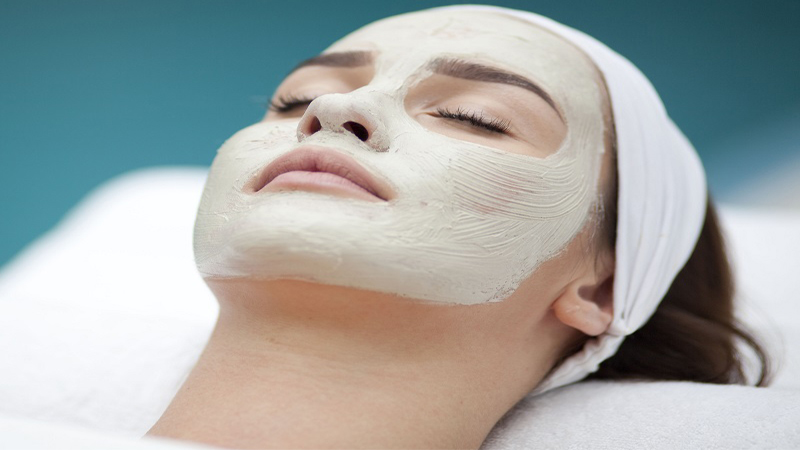 Best Tips To Prevent Female Facial Hair:
All women have little facial hair, and it's not noticeable for many, except for eyebrows. But if you see yours more easily than you want, there are many ways to get rid of it. They include home removal, all-natural methods and more advanced options that can permanently remove it. Know the advantages and disadvantages of this sensitive area in choosing the right approach. Want to reduce the growth of hair all over your body? Here are a few foods you should eat a lot more of additionally:
Spearmint: Spearmint has proven to help reduce the levels of free active testosterone in your blood, which means that excessive facial hair growth could be effectively prevented. Drinking 2-3 cups of spearmint a day would help combat hair growth.
Spinach: All leafy greens contain magnesium, but spinach provides 79 mg (20% of your DV) in just 100 grams. Studies have linked magnesium deficiencies to increased insulin resistance, so not getting enough magnesium can lead to hirsutism. Eat more spinach to avoid this problem! The food you eat can help control facial hair growth, so adding these foods to your diet is very important.
Balance Your Hormones Naturally: To revitalize your body, you must adopt a holistic approach, which means a process of elimination (detox) and intake (nutrition). You must also get rid of the root of these problems, which are poor diet and chemical use in birth control forms, cosmetics, fragrances, etc. The first step is to stop the consumption of soy, milk, and meat and instead remove chicken or merely switch to products without hormones. Next, to get rid of those harmful toxins that cause your imbalance is to undergo a full body detox. Third, you will need to start eating more nutritious foods containing a variety of vitamins and minerals-nothing specific, or you risk further imbalance. You should begin taking green smoothies that can provide a balanced nutritional intake, such as adding Irish moss, bladderwrack, moringa, hemp, and spirulina to a fruit smoothie.
Lowering Testosterone Through Diet and Herbs: You can start eating more foods to drive testosterone down. Flax, quinoa, hazelnut, bananas, raw plantain, garbanzo beans, and hemp seeds are some of the foods you want to implement in your diet. Some herbs can also help balance the female hormone system, including Shatavari (asparagus), saw palmetto, white peony, calendula, the mantle for ladies and chaste berry tree. Since some of these are bitter, instead of drinking, you may want to put them in a pill. But you can try it out.
Scrubs: Certain scrubs like apricot honey scrub help to curb unwanted facial hair in women.
Medications: Birth control pills also prevent facial hair growth.
Creams: Certain creams act as hair growth inhibitors and curb facial hair growth.
Turmeric: Turmeric hair removal is popular as there are compounds in it that aid in the removal of facial hair growth.
Honey and Lemon: Honey with lemon juice is mostly used to get rid of upper lip hair.
Epilation: This is a mechanical method of aiding in female facial hair removal.
10 Best Home Remedies To Remove Female Facial Hair:
Do you have the pain of removing your body's hair? You also used hair-removing creams even if they have their list of side effects. Are you looking for smooth and soft skin without hair? Don't worry, sit at home and get rid of your body hair without pain! You can try out the solutions below:
1. Lemon and Honey Mask:
Lemon acts as a cleansing and exfoliating agent that removes dead cells, dirt, and impurities from the area. Honey softens the hair with its moisturizing and hydrating properties. The mixture of honey and lemon is sticky that effectively removes the facial hair. Both have antibacterial, antimicrobial and anti-inflammatory properties that help prevent irritation and break out of the skin. It also lightens your skin and smoothens it.
Method:
In 4 tablespoons of raw honey, add 1 tablespoon of freshly squeezed lemon juice.
Stir well and spread as a mask throughout the face.
Let it stay for about 15 – 20 minutes and gently remove the mask with a clean cloth soaked in warm water and dry your face.
Continue this mask 2-3 times a week until all your facial hair is completely removed.
2. Sugaring:
Sugaring is a natural treatment for both facial and body hair removal. In contrast to waxing, the hair must be pulled in the direction of hair growth, which causes less pain and skin irritation. Curiously, this technique was established in Egypt centuries ago.
Method:
In a pot, heat a cup of water. Add 2 cups of granulated sugar and 1/4 cup of lemon juice.
Continue to heat the paste until there are bubbles.
Turn heat to low-medium and cook for about 25 minutes until it is dark and amber in colour.
Turn off the heat and cool the mix.
Prepare your skin by dusting a small powder of cornstarch or baby powder on your skin and spread the mixture on your face in the opposite direction of your hair growth.
Put a clean strip of rag or cotton over the sugar paste layer and let it remain for a few minutes. Finally, quickly pull it off towards the direction of hair growth.
3. Turmeric:
Turmeric has antibacterial and anti-inflammatory properties that clear unwanted facial hair without pain or infection. Turmeric's sticky nature tightens the skin and removes the hair from its roots. To naturally get rid of unwanted facial hair, Turmeric can be combined with some ingredients.
Method:
Mix the same quantities of turmeric flour and wheat flour to make a thick paste, and add enough sesame oil.
Smear on your face and wait for about half an hour before scrubbing.
The procedure is repeated once a week. Alternatively, combine 2 teaspoons of turmeric powder with enough milk or rose water to make a paste.
Apply it on your face and let it dry. Scrub it off, finally.
Additional Tip: Dip a cotton ball in milk and rub it on your skin to remove the yellow colour on your skin after applying turmeric.
4. Sugar, Egg White and Corn Flour:
Sugar, corn flour and egg white are a great combination of natural peel-off masks that not only removes facial hair but also removes skin impurities!
Method:
Whisk a white egg and add a tablespoon of sugar and 1/2 a tablespoon of corn flour.
Apply the mixture to the face, let it dry for 15 to 20 minutes and then peel.
Repeat 3-4 times a week.
5. Orange and Lemon Peel:
Orange and lemon are naturally good for your health because they give your body a large amount of vitamin C, which increases your energy significantly and keeps you healthy. The mixture of this fruit can have an impact on improving your exterior appearance, which removes the facial hair to make your face bright and soft, in addition to these visible health benefits. The peel of an orange, which is extracted and used in many beauty care products, should be used as it can help to cleanse your skin thoroughly. Its bleaching nature, together with lemon juice, lightens your facial hair and effectively removes it. Also, the strength of this paste is also increased by other ingredients in this mixture, including oatmeal, almond and olive oil.
In the nearest store, you can buy these easily available ingredients and start making the perfect wax for effective facial hair removal. 1 teaspoon of dry lemon peel, 1 teaspoon of dry orange peel, 1 teaspoon of oatmeal, 1-2 teaspoons of olive oil, 1 teaspoon of ground almond and 1 teaspoon of water from the rose.
Method:
First, you'll have to powder lemon and orange peel. Add almond and oatmeal to the powder.
Mix all ingredients, then the olive oil and rose water. Continue to stir until you get a good paste.
Apply this paste to your face for 5 – 7 minutes.
Use your finger and scrub for 5 – 10 minutes.
Wash the paste with water and use it for best results 2-3 times a week.
6. Lentil and Potato:
Potatoes in combination with yellow lentils can help to remove unwanted hair effectively. Potatoes have natural bleaching properties. The mixture of these 2 items lightens the colour of the hair and can be used to get rid of the hair on the face and can also be used in other parts of the body. It is an Ayurvedic process. All you need is a potato, a bowl of yellow lentils, a tablespoon of honey, lemon juice and a sieve or cloth.
Method:
You have to soak yellow lentils overnight in water. Peel the potato's skin and crush it.
Take them in a bowl. Remove all the lentil water and grind to make a paste.
The juice must now be removed from the mashed potato and added to the yellow lentil paste.
Stir in freshly squeezed citrus juice and honey to this mixture well.
Apply this mixture to your face and other body parts where you have unwanted hair.
Leave to rest on body parts for approximately 20 to 30 minutes or until the paste is completely dry.
Now remove the paste by rubbing your fingers over the paste from the applied area.
The dry lentil paste removes your body's hair as you rub the paste.
This process must be repeated 2-3 times a fortnight to get rid of unwanted hair completely.
7. Gelatin and Milk:
One of the best-known remedies to get rid of facial hair is a gelatin peel-off mask, but it can be a little messy and smelly. The smell can be suppressed by adding a couple of drops of lemon juice and essential oil. All you need for this mask is 2-3 tablespoons of unflavored gelatin, 1 tablespoon of milk, 3-4 drops of lemon juice and 1 to 2 drops of your favourite essential oil.
Method:
Mix the unflavored gelatin with the remaining ingredients in a small bowl.
Microwave the mixture for 15-to-20 seconds and apply it to the face immediately.
Don't apply it to your eyes or eyebrows as it sticks quickly. Allow at least 5 minutes to remain on the face.
When you peel it off the face completely, you can find unwanted facial hair and even blackheads stuck on the dried mask.
8. Wheat Bran and Gram Flour Mask:
The coarse wheat bran is an excellent scrub that not only removes unwanted facial hair but also removes wrinkles. It sticks to your hair when it dries. As soon as we start rubbing it, the hair held in the dried paste also disappears. Follow this regime 3 times a week to get soft, smooth, bright and hair-free skin.
Method:
Mix 2 tablespoons wheat bran, 1 tablespoon gram flour, 1/2 teaspoon turmeric, and 1 tablespoon fresh milk cream (If you have oily skin, opt for a tablespoon of curd instead) and make a paste.
Apply it to your face. Leave for approximately 20 minutes.
Rub your face with wet fingers in gentle, circular strokes.
Massage for 5 minutes. Wash it away.
9. Sugar and Chamomile Tea Wax:
Chamomile tea is not only good for health, but it also helps in treatments for beauty. What you need: Sugar, tea with chamomile (powder or tea bag), water, stick.
Method:
Take chamomile tea and steep it for a while in boiling water.
Now put the solution into the filter. Take half a cup of tea and dissolve 2 cups of sugar.
Place on the heat and cook for a few minutes.
Once the mixture cools down, apply it with a popsicle stick to the affected part of your upper lips.
Leave it on for some time and then remove the upper lip hair using a waxing strip.
10. Baking Soda:
Another remedy that works very well to remove upper lip hair is baking soda and a combination of turmeric. But this paste will make your skin a little dry; we recommend using a moisturizer later if you have dry skin.
Method:
Mix 2 parts of baking soda with 1 part of turmeric, add enough water to make a paste of thin consistency and apply the mixture to the removal area.
Allow the mixture to dry, then remove the baking soda and turmeric mixture by gently rubbing it with your hand or a small, dry towel.
Once the dry mixture has been kneaded away (and your unwanted hair with it), rinse the orange colour off your skin. Apply your favourite moisturizer.
Many other home remedies are available to remove facial hair growth. But always remember one thing, everyone has a different skin type, and it is not necessary for all skin types to work the same way. These remedies are also effective only if they are frequently used and each treatment follows the right recipe. These methods take time, but they are very efficient. These methods not only reduce the growth of your facial hair but also give you healthy glowing skin. Choose the remedy you like and share your experience with us. We always welcome your valuable feedback and suggestions.
Disclaimer: All the home remedies to remove facial hair described above are assembled from the experiences of people around the world and hardly have any side effects, but every skin is different. So please try the remedy on a small portion of the surface before applying it to the whole face. If any reaction or irritation occurs then kindly discontinue and consult your doctor.
Question 1: Why do women get facial hair?
Answer 1: Excessive or unwanted hair growing on a woman's body and face is caused by hirsutism, which affects 5-10% of women. Hirsutism in some areas of a woman's body is defined as the presence of disproportionate male-type hair (known as body parts contingent on androgen). Excess body hair can often create a sense of self-awareness and even guilt but poses no immediate danger. However, due to the underlying hormonal imbalance that causes the condition, the health of a woman may be at risk. With hirsutism, hair grows in a thick, dark and coarse male-type pattern and can be seen on a woman's face, chin, sideburns, chest, areolar area, upper and lower back upper inner thighs.
Question 2: How to get rid of facial hair?
Answer 2: Every person wants a way to reduce facial hair or get rid of it. But in one day, the process doesn't happen. It takes time and patience to remove facial hair permanently. Several facial hair removal methods can permanently or temporarily remove unwanted facial hair, such as:
Face waxing
Threading
Tweezing
Peel off masks
Electrolysis
Shaving
Bleaching
Epilators
Hair removal creams
Chemical oral contraceptives
Home Remedies
Question 3: How do home remedies help to get rid of unwanted facial hair?
Answer 3: There are many natural ways to reduce facial hair. They won't give you the immediate results that conventional methods do and some of them require several applications before you start seeing results-so you may need to continue with your other methods as required or alternate them with these methods until you find the process that works best for you.
Question 4: What are the advantages of homemade methods to remove unwanted facial hair in women using natural ingredients?
Answer 4: The removal of facial hair using natural ingredients has a soothing effect and can help you keep your skin healthy since vitamins and antioxidants are used to fill the ingredients. Your skin is your body's largest organ, and topical ingredients are readily absorbed into the bloodstream. This is much healthier than using a chemical-filled hair remover that can burn or cause severe skin damage.
Question 5: What other treatments can be used to remove facial hair permanently?
Answer 5: The typical answer is to tweeze this cumbersome hair. Research has proven that plucking can stimulate the hair follicle to an active phase leading to faster and thicker hair growth. Two treatments have been approved by the FDA to remove unwanted hair permanently
Laser Hair Removal: This is an optional treatment for dark facial hair. To ensure that all hair cycles are destroyed, a series of 5 treatments is recommended.
Electrolysis: This process targets the root and destroys the dermal papilla. The technician treats each hair follicle so that more sessions are needed for each treatment. Many people begin with laser hair removal and complete their sessions with electrolysis for the remaining thin or grey hair.
Question 6: Can sugaring result in the permanent removal of hair?
Answer 6: Yes, with many, it can and does. How long it takes depends on some factors. Since every person has different hair types and growth patterns, after a few treatments, one may have hairless patches, while others may need many more. Hormones and many other factors can affect hair growth, and the number of procedures that lead to permanence varies depending on the body area.
Question 7: Does facial hair removal hurt?
Answer 7: Treatment for facial hair removal can cause slight discomfort, but it is not painful. The feeling is similar to having an elastic band twanged on your face or a sharp pinch.