Are you battling those unwanted wrinkles that have started appearing before time? Wondering how to remove wrinkles from your face? If you are struggling to find face wrinkle removers, you are in the right place! We have some easy yet effective home remedies for wrinkles and DIY tips to help you get rid of those embarrassing wrinkles, naturally from your face. Though wrinkles appear to be permanent partners for life, they are curable.
Today, age is not the only factor causing those wrinkles. Individuals are struggling to attain wrinkle-free skin as young as 20 years of age. Our lifestyle plays a significant role in the appearance of premature wrinkles. And so, a little change in the lifestyle and proper care will help you in getting rid of wrinkles sooner than you ever thought. Read in here for tried and tested home remedies for wrinkles permanently.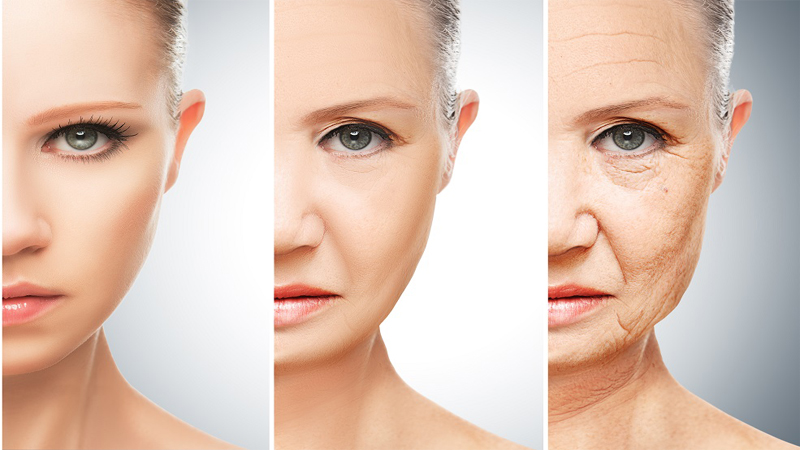 How To Avoid Wrinkles?
Here are Quick pick tips to kick wrinkles away!
While it is possible to reduce wrinkles naturally, it is best to avoid them appearing on the skin in the first place. One should not wait for the wrinkles to appear on the face and then look for treatments to remove them. Here are the tips which will help in preventing the wrinkles from appearing on the skin for a longer period. Following are the tips to avoid wrinkles from appearing on the face.
Following a Good Skin Regime: Like all the other parts of the body, even the skin needs proper care and time. While age is one of the biggest reasons for wrinkles on the skin, not all wrinkles are age-related. Not taking adequate care of the skin can cause those early signs of ageing to appear sooner than they actually would. Following a good skin regime can help prevent wrinkles for a more extended period.
Use Sunscreen: Sun is one of the biggest culprits to cause those fine lines and wrinkles. Wearing a broad-spectrum sunscreen above SPF 30 will not only prevent wrinkles but also protect from skin cancer. So wear sunscreen even when it's not sunny and reapply it every 2 hours.
Don't Wash Your Face Frequently: While washing the face is essential, overwashing could be harmful. Washing the face frequently strips the face of its natural moisture which can lead to wrinkles. Wash face only twice a day. Use a good quality moisturizer after washing the face.
Adjusting The Lifestyle: Leading a proper lifestyle can aid in preventing wrinkles for a longer period.
Avoid going in the sun and if it's a must don't forget to wear your sunscreen.
Avoid smoking as smoking ages the skin sooner.
Avoid alcohol as it damages the blood vessels which will lead to wrinkles.
Drink plenty of water.
Have proper sleep. Irregular sleep patterns can cause dark circles and severe irregularity may cause wrinkles.
Best Home Remedies For Wrinkles:
With growing age, skin also starts to lose its sheen alongside its natural elasticity and moisture. This causes wrinkles on the skin. We have some simple home remedies for wrinkles, which you can make your skin look healthy and younger just in days. The best part is, that these tips are natural and do not have any side effects.
1. Coconut oil: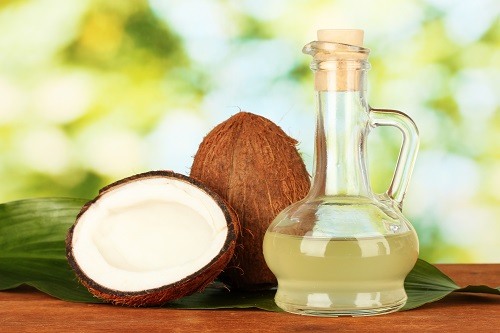 Coconut oil gives the skin a natural radiance and glow. It helps in moisturizing and hydrates the skin. Its regular use restores the elasticity and fades away the wrinkles on the skin. Here is how you should use coconut oil on your skin to get rid of wrinkles.
How To Do:
Apply organic coconut oil under the eyes and on the affected areas and massage gently in a circular motion.
Leave it overnight.
Repeat every day before going to bed.
You can keep using this as long as you want but you can start seeing the difference within 4 weeks.
2. Vitamin E:
Vitamin E has the skin hydrating property. It moisturizes and refreshes the skin. Besides its photoprotective and anti-inflammatory properties diminishes wrinkles. The Vitamin E capsules which are readily available on the market can best help in reducing the wrinkles on the skin. This is how you can use it.
How To Do:
First of all, pierce and empty as many capsules as required to cover the affected area in a bowl.
Now apply the Vitamin oil to the affected area and massage in circular motions.
Leave it overnight.
Keep doing this every night before you hit the bed.
Vitamin E also can be used regularly and with regular use, you can see the difference in a span of 4 weeks.
3. Apple Cider Vinegar + Honey:
Apple Cider Vinegar has pH balancing properties while honey is known for its healing properties. A combination of these two magical ingredients will give the skin a youthful appearance and make it radiant and smooth.
How To Do:
Take an equal measurement of apple cider vinegar and honey and mix it in a bowl.
Apply this mixture to your skin.
Leave it on for 20 minutes.
Wash your face with lukewarm water. Dry your face with a soft towel.
Apply a moisturizer.
Repeat this procedure twice every week, and you will see unbelievable results within 15 days.
Do this twice a week for 3 weeks and you will see a radiance in your skin tone.
4. Egg White:
Instead of reaching out for those expensive anti-wrinkle creams, egg white is a very inexpensive and effective solution for wrinkles. Forget wrinkles as if they were never there with regular application of egg whites. Egg whites tighten the skin naturally. Besides it even absorbs the excess sebum and unclogs the pores – ideal for people with oily skin.
How To Do:
Take one egg white and soften it by whisking.
Apply this to your skin and allow it to dry completely.
Now wash it with lukewarm water.
Repeat this procedure every week, and within a month wrinkles will start fading out from your skin.
5. Aloe Vera: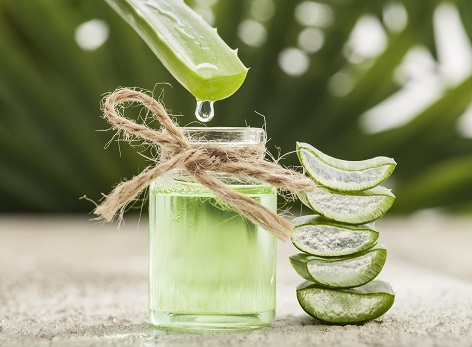 Vitamin E is known as a booster for the skin, and Aloe Vera is a rich natural source of the same. Besides its anti-inflammatory and antioxidant compounds help in healing dull skin. A combination of Aloe Vera and Egg Whites will also give magical results on the skin.
How To Do:
Take Aloe Vera and scoop out its gel. If Aloe Vera is not available in your vicinity, you can also use the Aloe Vera gel readily available in the market.
Take an egg white and make it soft by whisking it properly.
Combine both these ingredients and make a smooth paste.
Apply this paste to the skin and gently massage it.
Leave it on for 30 minutes. Rinse it with lukewarm water.
If you do not wish to use the egg white, you can apply the Aloe Vera gel and leave it on for 30 minutes.
Repeat this procedure twice a week and within a month's time, the wrinkles will start disappearing and your face will look as if wrinkles were never there.
6. Cucumber Mask:
This is one homemade remedy which will never fail. Cucumber is rich in minerals and vitamins and has fascinating results on the skin. Within a few applications, you will find that your dark circles and wrinkles have considerably reduced.
How To Do:
Grate the cucumber and squeeze it to extract its juice.
Apply this juice all over your skin.
Let the juice dry naturally.
Wash it with lukewarm water.
You can repeat this process every day, and within 15 days, you will see a remarkable difference in your skin.
7. Lemon Juice:
Lemon is a rich source of Vitamin C which helps in rebuilding the collagen in your skin. Collagen aids in fading away from the fine lines and wrinkles. Combining it with honey will give a soothing effect.
How To Do:
Take one tablespoon of lemon juice. Mix an equal amount of honey to it.
Apply this mixture to your face and the affected area.
Let this mixture dry for 10 minutes.
Wash it with lukewarm water.
Repeat this procedure twice a week.
In 3 weeks, you will see your skin gaining elasticity.
8. Baking Soda Mask:
Baking soda exfoliates the skin and removes the dead cells. It also removes any impurities in the pores thereby improving blood circulation. This, in turn, results in reducing wrinkles and glowing younger-looking skin.
How To Do:
Take one tablespoon of baking soda and water.
Gently scrub this paste on the affected areas in a circular motion.
Rinse with lukewarm water.
Alternatively, use this paste as a mask leave it over for 10 minutes and wash it with lukewarm water.
Baking soda may leave the skin dry. So moisturizing the skin properly after its use is inevitable.
This process should be used only twice a week.
Use it for 2 weeks, give a gap of one week and again resume for two weeks to see a good difference.
9. Yogurt Mask:
Yoghurt contains lactic acid and other natural enzymes that help in cleansing the pores as well as tightening the skin. This naturally reduces the appearance of wrinkles on the skin and gives a glowing effect. Yoghurt also removes the scars from the skin and makes it smooth.
How To Do:
Mix 3 tablespoons of yoghurt with one tablespoon of olive oil.
Apply this mixture to the wrinkles and face and leave it for 20 minutes.
Rinse it with lukewarm water.
Repeat at least twice a week for at least 4 to 5 weeks for visible results and glowing and younger-looking skin.
10. Tomato Face Mask: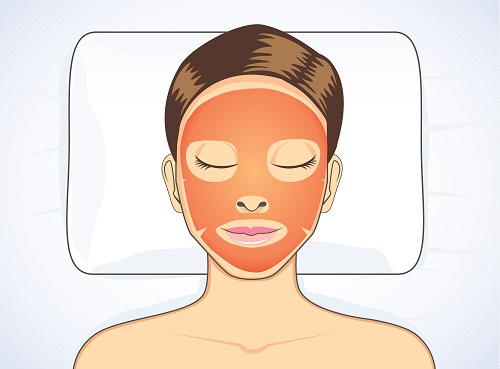 Tomato is a rich source of beta-carotene and lycopene. They have the property of reversing the damage caused to the skin due to the harmful UV sun rays. Hence the tomato mask can lighten and reduce all the fine lines and wrinkles from the skin and give a glow to it.
How To Do:
For preparing this tomato mask, you will need a ripe tomato and two tablespoons of sea salt.
Cut the tomato from the middle.
Dip this tomato in sea salt.
Rub this tomato on your skin for a couple of minutes.
Let the juice of tomato that has oozed out stay on your skin for 10 minutes.
Rinse your face with lukewarm water.
Repeat this process every alternate day for the best results.
Do it for 2 weeks and if you see any difference, continue for another 2 weeks.
The home remedies stated here have been tried and tested with positive results across the globe. The contents used in these remedies are natural sources rich in minerals and compounds that make the skin healthy and glowing. Include these remedies in your daily routine, and you will never have to face the wrinkles, and if you have them already, they will disappear from your skin as if they were never there.
Found these tips useful? Then please do share for others to benefit. Also, share your other tried and tested home remedies for wrinkles with us in the comments below.
Disclaimer:
All the home remedies for wrinkles described above are assembled from the experiences of people around the world and hardly have any side effects. But every skin is different. So please try the remedy on a small portion of the surface before applying it to the whole face. If some reaction or irritation occurs then kindly discontinue the use and consult your doctor.
Frequently Asked Questions:
Question 1: Why do young people start getting Wrinkles?
Answer 1: The following are the 11 primary reasons why wrinkles appear on the face at a young age (early 20's):
Sleeping on the belly.
Excess consumption of sugar in your diet.
Too much exposure to the sun without using proper sunscreen.
Insufficient intake of water.
Living in a city with high pollution.
Consuming too much alcohol.
Using a lot of cosmetic products.
Taking too much stress.
Smoking cigarettes or being exposed continuously to smoke.
Insufficient sleep.
Squinting too much throughout the day.
Question 2: What are Wrinkles and how do they form?
Answer 2: The creases, folds or ridges on the skin are known as wrinkles. Under normal circumstances, wrinkles are associated with age. As a person grows old, his skin becomes thinner and loses elasticity. This leads to fine lines and wrinkles on the skin. Every time a person uses his facial muscles a groove is formed under the skin. But when the person is young, there is sufficient elasticity in his skin, and it springs back to its place. However, with age, the skin has lost its flexibility causing permanent grooves or wrinkles.
Question 3: Are Wrinkles a curable Skin problem?
Answer 3: Wrinkles are generally considered a permanent sign of ageing. However, with the development of science and technology, scientists now claim that wrinkles are reversible. Taking proper care of the skin can delay these wrinkles from appearing in the first place. Besides the aforesaid mentioned home remedies can help in reducing the lines and give you a smooth younger-looking skin. Wrinkles are curable only if you take proper care on a regular basis and keep patience. Skin treatments generally take time and hence keeping composure to see the results is inevitable.
Question 4: Home Remedies vs. Face Creams. What is a better remedy to get rid of Wrinkles faster and permanently?
Answer 4: Home Remedies: These are a very inexpensive method of treating wrinkles. All the ingredients can be found in our home easily, and hence no additional cost is associated with it. Besides, as all the ingredients are natural, there is hardly any side effect even in the long run.
Face Creams: On the other hand face, creams use a lot of artificial ingredients, such as emollients, emulsifiers, and preservatives. Skin creams are usually costly. No doubt the skin creams will also give results, but they do have associated side effects in the long run.
In my opinion, home remedies are better to have safe and long-term results.
Question 5: How to get rid of Wrinkles overnight?
Answer 5: Wrinkles are the grooves formed on the skin. There are many reasons why wrinkles appear on the skin. However, no magic can make wrinkles disappear overnight. Wrinkles are curable, but one needs to keep patience and take proper care of the skin. The aforesaid mentioned home remedies are known to have a lasting effect in making wrinkles disappear, but none of them can do it overnight.