Are you disappointed looking at yourself in the mirror every morning? Are you one of those individuals who are constantly tormented because of those dark eye circles? Well! Your worry ends here! Rejoice, for soon, those dark circles are going to be a thing of the past. We have compiled the 10 best home remedies on how to remove dark circles. Follow them religiously to get rid of dark circles forever.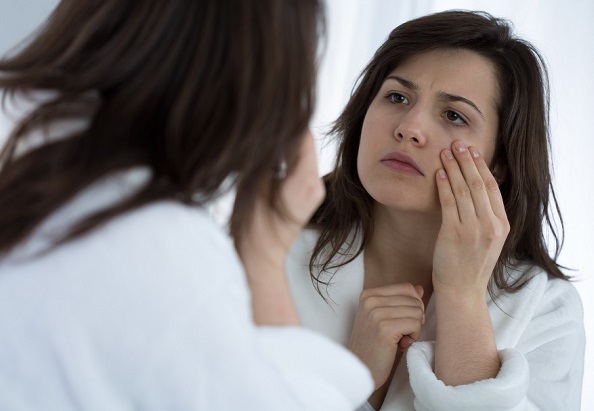 Quick Tips To Prevent Dark Circles Under Eyes:
Our lifestyle is one of the biggest causes of those unwanted dark circles. They are a signal that something is not right and you need to take better care of yourself. Here are a few reasons why those unsightly dark circles appear; avoiding which will help you in preventing those dark circles around your eyes from reappearing in future.
Depression
Stress
Oversleeping
Sleep deprivation
Over exhaustion
Tiredness
Going out in the sun without sunscreen.
Too much use of makeup.
Simple Home Remedies For Dark Circles Under Eyes:
Did you know that the dark circles could be removed in as little as 2 days? Yes, with these home remedies, the dark circles that make you look dull and gloomy can be easily cured, and the best of all is that these ingredients are easily available at your home and don't need any major investments.
1. Aloe Vera Gel: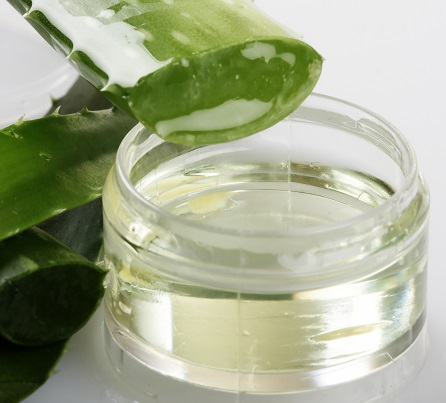 Aloe Vera is a rich source of Vitamin E. It helps in soothing and hydrating the skin. The nourishing and rejuvenating properties of Aloe Vera help in reducing pigmentation around the eyes and making the skin healthier. Here are the steps for using the Aloe Vera Gel for reducing dark circles.
How To Do:
Take the Aloe Vera gel on the tip of your finger and apply it under the eyes.
Massage the eyes for 2-3 minutes.
Leave it on for 15 minutes.
Clean the gel with a soft cotton swab.
Repeat this procedure twice a day, and within 2 days, you will realize that the dark circles have vanished.
2. Apple Cider Vinegar:
The Apple Cider Vinegar is a rich source of enzymes, vitamins and minerals that are vital for rejuvenating the under-eye skin. It is so powerful that the under-eye circles can vanish in just 2 days. However, care must be taken that the Apple Cider Vinegar does not go into the eyes and if it does, wash it thoroughly with cold water. The following are the steps to use the ACV for dark circles.
How To Do:
Use a Q-tip to apply the Apple Cider Vinegar to the dark circles.
Leave it on the skin to dry out naturally.
Repeat this method twice a day until the dark circles disappear.
You will be surprised to see that within just 2 days, the dark circles have faded away, and your eyes will look healthier.
3. Cucumber:
Cucumber is a natural source of various antioxidants such as orientin, vitexin, and cucurbitacins which help to cure dark circles. The following are the steps to use cucumber to lighten the dark circles.
How To Do:
Take a fresh cucumber and cut 2 thick slices from it.
Refrigerate these slices for at least 30 minutes.
Put these slices on the eyes in a manner that completely covers the affected area.
Leave it on for 5-10 minutes, and then wash your face with cold water.
4. Tomato and Lemon:
Tomato is a rich source of lycopene, while lemon contains L-ascorbic acid. Lycopene protects the skin from damage, while Vitamin C helps in lightening the skin. However, both these ingredients are powerful, and they might irritate the skin. So it is advisable to add rose water to this solution if you have sensitive skin. The following is the method of using tomato and lemon for dark circles treatment.
How To Do:
Take 1 tablespoon each of lemon juice and tomato juice.
Apply this mixture to the dark circles.
Let it stay for about 10 minutes.
Rinse it off with cold water
Repeat the process twice a day for 15 days.
Within 15 days, you will find that the dark circles have disappeared, and your skin has lightened and brightened.
5. Honey: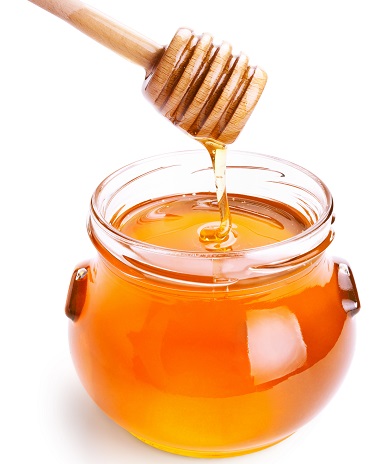 Honey is said to be a powerhouse of antioxidants. It has various nourishing components, and it is widely known as skin food. It provides with necessary nutrients to the skin and removes the black circles in no time. The following are the steps to treat dark circles with honey.
How To Do:
Apply a thin layer of organic honey under the eye and on the dark circles.
Keep it for 15-20 minutes.
Wash your face with cool water.
Repeat the same process twice a day.
Regular use will help to reduce the dark circles in no time.
6. Baking Soda:
Baking soda has skin lightening and skin-soothing properties. It is also an anti-inflammatory. Baking soda helps in improving blood circulation around the eyes, which helps in reducing dark circles. The following steps will demonstrate how to treat dark circles using baking soda.
How To Do:
Take a cup of warm water.
Add 1 teaspoon of baking soda to the water and mix thoroughly.
Take 2 cotton swabs and dip them in this mixture.
Place the soaked swabs on your eyes for 15-20 minutes.
Do this process once daily until your dark circles disappear.
7. Mint Leaves or Pudina:
Mint leaves are rich in Vitamin C. It has skin lightening properties and makes the skin soft and smooth. Mint leaves effectively treat dark circles and improve skin health. The following steps reveal how to cure dark circles using mint leaves.
How To Do:
Take a few mint leaves (Pudina) and crush them.
Add a few drops of water and crush until you get a smooth paste.
Apply a thick layer of this paste under your eyes and leave it on for 15-20 minutes.
Wash it with cool water.
Repeat this procedure every night before you hit the bed until you get rid of your dark circles.
8. Milk:
Milk is the basic source of lactic acid. The use of lactic acid on the skin helps in skin tightening. It also makes the skin well-toned and smooth. This mild acid is also known for removing fine lines besides skin lightening. Here is how to use milk to treat dark circles.
How To Do:
Take ½ cup of cold milk.
Dip 2 cotton swabs in it.
Place the cotton swabs on your eyes and leave them for 10 minutes.
Wash it off with regular water.
Repeat every day for 15 days.
Within 15 days, your dark circles will disappear as if they were never there.
9. Olive Oil:
Olive oil is considered to be one of the most healthy oils, rich in many nutrients and compounds. Besides, it also possesses anti-inflammatory and antioxidant properties, which are very healthy for the skin. The fatty acids possessed by it provide nourishment and hydration to the skin. Hence olive oil is an excellent alternative to treat dark circles for sensitive skin. The following steps will suggest the use of olive oil for treating dark circles.
How To Do:
Take some drops of extra virgin olive oil.
Add a pinch of turmeric powder to it and mix well.
Apply this oil under the eyes and on the dark circles and massage in a circular motion for 2-3 minutes.
Leave this overnight.
Repeat it every night without fail, and dark circles will be a thing of the past.
Besides, your skin will feel very healthy, hydrated and glowing.
10. Potato: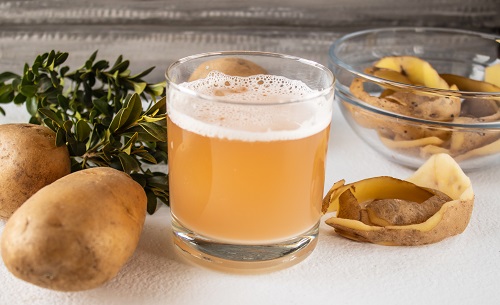 Potato is a rich source of Vitamin C, starch and enzymes. All these 3 ingredients are perfect for the skin. It nourishes the skin under the eyes and helps in treating dark circles. This is how a potato can be used on dark circles.
How To Do:
Grate a potato.
Extract its juice by pressing it.
Now soak 2 cotton swabs in this juice.
Place these swabs on your eyes perfectly, covering all the affected areas.
Let it dry for 10 minutes and wash it with cold water.
Repeat the procedure twice daily for 15 days, and you will be able to witness the difference.
These are some of the best home remedies for treating dark eye circles. The ingredients are natural, readily available in our home and rich in nutrients that are good for our skin's health. Regular usage of these remedies will help in treating the dark circles permanently. Share these remedies if you have found them useful.
Disclaimer:
All the home remedies for Dark Circles described above are assembled from the experiences of people around the world and hardly have any side effects. But each skin is different, so please try the remedy on a small portion of the skin before applying it to the whole face. If some reaction or irritation occurs, then kindly discontinue the use and consult your doctor.
Frequently Asked Questions:
Question 1: What factors cause Dark Circles in Men?
Answer 1: The following are the primary causes of dark circles in men:
Fatigue
Oversleeping
Staying up past your usual bedtime
Stress
Lack of sleep
Straining the eyes for long in front of a television or computer.
Dryness in eyes.
Allergic reaction.
Dehydration.
Exposure to the sun without sunscreen.
Genetics or family history of dark circles.
Question 2: What are Dark Circles, and how do they form?
Answer 2: The dark rings or shadows formed under the eyes are known as dark circles. The skin under the eye is the most delicate part of our skin. Any stress on the eyes reduces the collagen, which forms the reddish-blue blood vessels under the eyes. They are visible because the surface is extremely thin, and our body allows sub dermal features to be activated.
Question 3: Is Dark Circles a curable Skin Problem?
Answer 3: There are various causes of dark circles. Determining the root cause of the dark circle is essential to understanding whether it is curable or not. The genetic dark circles are not curable. But the ones caused by lifestyle problems are curable by using the aforesaid home remedies and bringing specific changes in our lifestyle.
Question 4: Home Remedies vs Face Creams. What is a better remedy to get rid of the Dark Circles faster and permanently?
Answer 4: Home remedies – These are a very inexpensive method of treating dark circles. All the ingredients can be found in our home easily, and hence no additional cost is associated with it. Besides, as all the ingredients are natural, there is hardly any side effect even in the long run.
Face Creams – On the other hand, face creams use a lot of artificial ingredients, such as emollients, emulsifiers, and preservatives. Skin creams are usually costly. No doubt the skin creams will also give results, but they do have associated side effects in the long run.
In my opinion, home remedies are better to have safe and long-term results.
Question 5: How to get rid of the Dark Circles overnight?
Answer 5: Dark circles are dark pigmentation caused under the eyes. There are many reasons responsible for the occurrence of dark circles under the eyes. However, there are a few home remedies that can help get rid of the dark circles as soon as just 2 days. A little change in lifestyle and patience is required to see results in dark circles. No magic can make the dark circles disappear overnight.
Question 6: Does Chemical Peel remove Dark Circles?
Answer 6: The dark circles are a result of hyperpigmentation. Hence the glycolic peel can reduce the appearance of the dark circles. However, the skin under the eyes is very thin and sensitive. Therefore it is not advisable to use deep chemical peels under the eyes, or else it could result in severe damage to the eyeballs.
Question 7: Is Laser Treatment a safe option for removing Dark Circles?
Answer 7: The laser treatment for removing dark circles has a long-lasting effect. It is a combination of peels, fillers and laser treatment. As no skin is removed in this treatment, it is safe.