Oh, God! Is naturally glowing flawless skin too much to ask for? If this is what you ask God every time you look into the mirror, then I think he has heard you and landed you on the right article. We have gathered here some of the best home remedies for glowing skin. The best part of these remedies is that their ingredients can be easily found in your kitchen and you don't have to go hunting or spend money from your pocket for the same. A little regularity in following the regime and bingo! that enviable glowing skin will be all yours.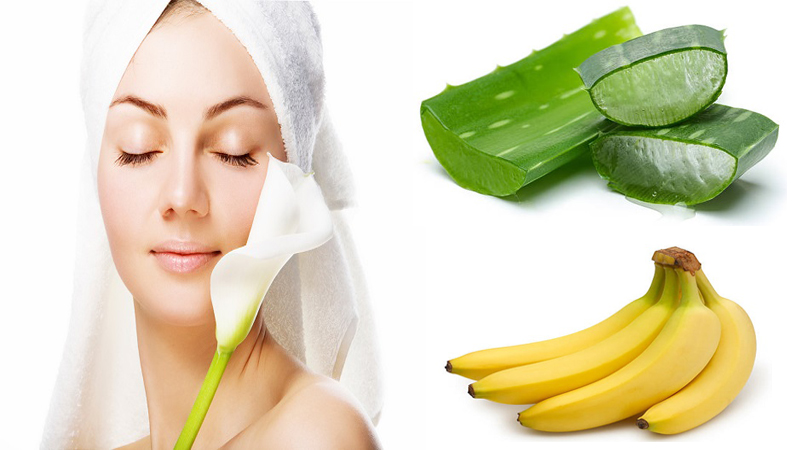 Do's and Don'ts for Natural Glowing Skin:
Before we begin with the tips and remedies to improve the quality of your skin, it is essential that you know what is right for your skin and what is not. Here are some tips that will help you remain young with healthy skin quality.
The Golden Rule – Always remove makeup before hitting the bed. Howsoever tired you are or however late it is, don't be lazy to remove the makeup. With makeup on your skin cannot breathe which will result in clogging the pores and resulting in dull skin. If you do not have makeup remover, apply some olive oil to your face and massage for a few minutes. The dirt and the makeup will automatically get removed.
Exfoliate the skin to remove the layers of dead skin once a week.
Wear sunscreen with a minimum of SPF 15 whenever you go out in the sun.
Eat fresh fruits and green leafy vegetables.
Avoid spicy, fried and fermented food.
Reduce the intake of salt and sugar in your diet.
Exercise regularly. It increases blood circulation and accelerates the cleansing process in the body.
Sleep for at least 8 hours.
Drink a minimum of 8 glasses of water.
Facial steaming goes a long way to promote natural glowing skin.
Best Natural Home Remedies for Glowing Skin:
Perfect glowing skin is a dream of every woman be it a homemaker, a student or a professional. A healthy glowing skin boosts our morale and makes us feel happy on the go.  As our skin is very fragile, exposing it to harmful chemicals just to get a glow could prove to be a huge risk. So, today we bring you some natural home remedies for glowing skin, without any harmful side effects – a great alternative to expensive yet harmful cosmetic products.
1. Turmeric and Gram Flour Skin Pack:
Turmeric curcumin contains strong antioxidant and anti-inflammatory properties. Hence it can easily eliminate the harmful radicals which might prove harmful to the skin. It also boosts collagen production which keeps the skin glowing. On the other hand, gram flour acts as a cleanser and makes the skin clean and bright. Here is how you can use turmeric and gram flour skin pack.
How To Do It:
Take 1 teaspoon of turmeric powder and 4 tablespoons of gram flour.
Mix them together with some milk or water and make a smooth paste.
Apply this mixture to your face, neck and other parts of the body.
Allow it to dry for 20-30 minutes before you rinse it with normal water.
Use this remedy twice a week for best results.
2. Aloe Vera: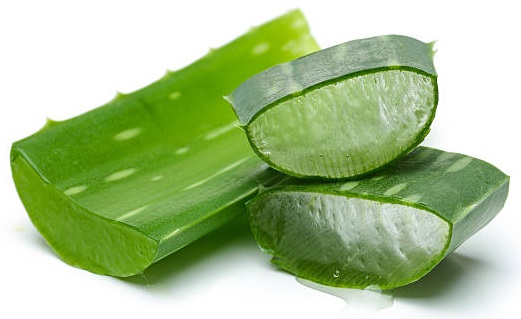 The inherent therapeutic properties of Aloe Vera make it an ultimate product for any and all kinds of skin problems. Its healing and nourishing properties make the skin clear and give it a natural glow. Read how one can use Aloe Vera to get healthy glowing skin.
How To Do It:
Take 1 tablespoon of fresh Aloe Vera gel and mix it with a pinch of turmeric powder, 1 teaspoon honey, and 1 teaspoon milk.
Apply this mixture evenly to the face and neck.
Wait for 20 minutes before washing it with warm water.
Use this pack twice a week and within 15 days you will find magically glowing skin.
3. Baking Soda:
Baking soda is often known as an exfoliator. It removes the dead skin cells from the face and neutralizes the skin's pH level. It gives a soothing effect and heals any inflammatory condition that may be present. This is how one can obtain glowing skin using baking soda:
How To Do It:
Take 1 teaspoon of baking soda, 1 teaspoon of extra virgin olive oil and ½ teaspoon of honey and mix it evenly.
Dampen your face and neck with water and then apply this mixture and massage it in circular motions.
Let it dry for 10 minutes before washing it with cool water.
Pat dry the skin and moisturize it.
Repeat the procedure every week and within a month you will have flawless glowing skin.
4. Lemon and Sugar:
The sugar granules act as an exfoliator and remove the dead skin, while the lemon, which is one of the best skin brightening agents from nature helps in cleansing, bleaching and removing tan from the skin. Here is how you can use lemon and sugar to make your face glow naturally:
How To Do It:
Mix equal amounts of lemon juice and sugar and apply it to your face.
Scrub the face using circular motions for 10 minutes.
Rinse the face with warm water and pat dry.
Welcome healthy glowing skin instantly.
5. Papaya Pack:
The papaya pack has 3 main ingredients namely ripe papaya, Fuller's earth and honey. Ripe papaya possesses enzymes that may act as mild exfoliators. This aids in removing the top layer of the dead cells from the face and gives it radiant and younger-looking skin instantly. Besides this, the dirt and oil that accumulate and cause acne are also removed from the skin by papaya. The Fuller's earth on the other hand removes the excessive oil from the skin and makes the skin soft and supple. Honey hydrates the skin and reduces any blemishes that might have formed on the skin. This is a magical pack which also acts as a skin firming and anti-ageing agent besides giving a natural glow. Here is how you can make and use the papaya pack.
How To Do It:
Take some ripe papaya and add 1 teaspoon of Fuller's earth and 1 teaspoon of honey to it.
Mix all the 3 ingredients nicely to get a paste-like consistency.
Apply it to your face and neck.
Keep it on for 20 minutes.
Wash away with cold water.
Repeat it every week for healthy and younger-looking skin.
6. Virgin Coconut Oil:
Coconut oil has inherent properties of healing and is known for its antioxidant and anti-inflammatory benefits. However, coconut oil being oil by itself might not be suitable for oily skin types. Avoid using coconut oil to obtain glowing skin if you are allergic to coconut oil.
How To Do It:
You can use coconut oil for removing the makeup.
It can soothe the skin and hence be used to apply on sensitive skin after waxing.
It makes the skin healthy after it is absorbed by the skin.
It also acts as a good moisturizer and keeps the skin soft and supple.
This is how you can use coconut oil to get glowing skin:
Take some amount of virgin coconut oil in your hand.
Apply this to your face and massage in circular motions.
Let it soak in your skin for a few minutes and then wash off with your normal face wash.
Within 15 days of your regular application, you will notice a considerable difference and your skin will glow.
7. Sugar:
For those who do not know, sugar is an excellent skin softener. Sugar scrubs have been used for a long as an excellent exfoliator. Use sugar as a scrub and a face pack and see a noticeable difference in the glow of your skin within 10 days. Sugar can be used to bring life to the driest parts of your skin.
How To Do It:
Mix 1tablespoon of sugar with 1tablespoon of cream or curd.
Gently massage your face with this mixture and leave it on for 10 minutes.
Rinse off with cold water.
8. Saffron:
Since ancient times, saffron is being used for maintaining clear and naturally glowing skin. Saffron is rich in antioxidants that not only protect the skin from any sun damage but also keep it healthy. This is how you can use saffron to have a clear glowing skin:
How To Do It:
Take a few strands of saffron and mix them with 1 tablespoon of honey.
Let the saffron soak for 10 minutes.
Apply this saffron-infused honey to the face and neck.
Wash with cool water after 10 minutes and pat dry.
Repeat it every alternate day to have an enviably perfect glowing skin.
9. Milk:
Milk is an age-old component for healthy glowing skin. Even the fables say that Cleopatra's beauty routine included milk and honey. Raw milk contains skin-friendly ingredients such as proteins, calcium, saturated fat, and Vitamin C. Honey, on the other hand, possesses antibacterial and moisturizing properties. This is how you can use milk and honey as a secret formula for glowing skin:
How To Do It:
Take 2 teaspoons of milk, 1 teaspoon of gram flour and 1 teaspoon of honey and mix well.
Apply this mixture to your skin
Let it stay for 20 minutes.
Wash it with warm water.
Repeat every alternate day to witness magical results on your skin.
10. Banana:
Banana contains vital vitamins such as Vitamin A, B, C, and E and also minerals such as potassium. All these ingredients are essential to hydrate the skin and give it a natural glow. Besides this, it also aids in fading away from the blemishes. This is how one can use bananas for glowing skin:
How To Do It:
Mash a ripe banana and add 2 teaspoons of milk to it.
Apply this mixture to your face and around your neck and leave it on for 15 minutes.
Rinse your face and then rub an ice cube all over your face for a few seconds.
Repeat at least twice a week and see magical results emerge in just 1 month.
The above home remedies for glowing skin, here have been compiled from the vast experiences of people across the globe. The ingredients are natural, and the results are visible without any side effects. So, say goodbye to those expensive creams and try these best natural home remedies for glowing skin, which are naturally healthy and promote glowing skin.
Frequently Asked Questions:
Question 1: How do men obtain glowing skin?
Answer 1: Healthy glowing skin is as much a concern for men as it is for women. Here are some tips for getting healthy glowing skin for men:
Cleanse your face daily.
Moisturize it properly to keep it hydrated and soft.
Exfoliate the skin once a week to remove the dead skin.
Use sunscreen with a minimum of SPF 15 if you spend more time outside.
Cut on harmful habits of smoking and drinking.
Eat a healthy balanced diet.
Exercise at least 30 minutes a day.
Drink plenty of water.
Get a minimum of 8 hours of sound sleep.
Question 2: How does skin change from dark to fair and glowing?
Answer 2: Following a healthy skin regime helps in maintaining the skin and following one or more of the aforesaid mentioned beauty hacks with natural ingredients will transform the skin from dark to fair and glowing.
Question 3: Is it possible to get glowing skin?
Answer 3: A glowing skin is not a myth and it is possible to achieve glowing skin by all. What you need to do is to follow a healthy skin regime and take good care of the skin. The home remedies mentioned above if followed religiously will result in healthy glowing skin.
Question 4:  Home remedies vs. face creams; which is better to get glowing skin quickly and permanently?
Answer 4: Home remedies – Home remedies are the ideal remedies for the skin using natural ingredients readily available at home without any additional cost. It also does not possess any side effects.
Face Creams – Face creams, on the other hand, contains a lot of chemicals and artificial ingredients and also possess potential side effects. They are very expensive too.
In my opinion, home remedies are better than face creams for safe and long-term results.
Question 5: How to get glowing skin for women overnight?
Answer 5: Getting glowing skin needs patience and a proper skin routine. Following the regime regularly will result in healthy glowing skin. However, getting glowing skin overnight is a myth and is possible only in dreams.
Question 6: Does drinking a lot of water make the skin glow?
Answer 6: Drinking water keeps the skin well hydrated and flushes out the unwanted toxins from the body. Lack of water can makes the skin dull and dry. It may even lead to cracks and tears in the skin. Drinking 3 litres of water every day will make the skin glow and shine.
Question 7: What is the best exercise to get glowing skin?
Answer 7: Yoga is the best way to keep the mind and body healthy. Exercise improves blood circulation thereby leading to healthy glowing skin. Some of the inverted poses such as Lion Face or downward dog pose are believed to supply sufficient blood to the face, improve circulation and control ageing. However, it is crucial that you learn the correct method of doing these exercises from a trained professional. This will ensure that you are doing the exercises in the right manner without injuring yourself.