Here are some effective home remedies that with regular use can remove tan from arms and body and can give you back your normal soft, fairer skin tone. It's best if you can start using these packs right from the moment when the tan is still light, making sure the tan is quickly removed. These home remedies are simple, and if you use them religiously, you can get their full benefits. The effects are often evident right from the first few uses, but as your body continues to get tanned every day, you should use a few of these best home remedies to remove the body tan regularly.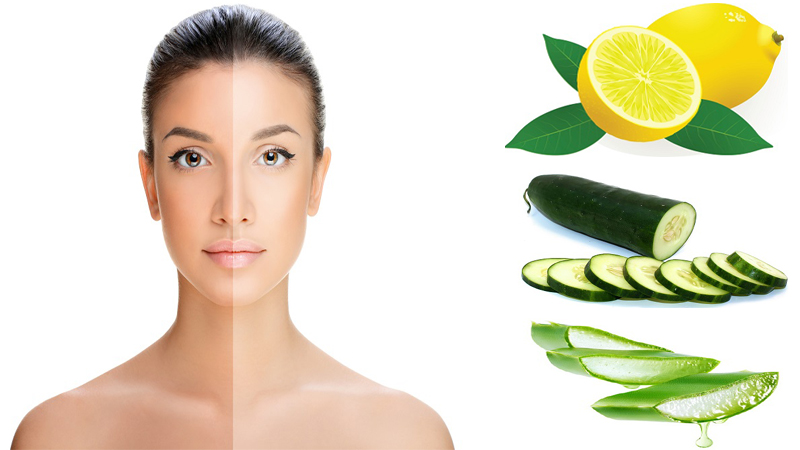 Tips For Sun Tan Prevention:
Extra precautions must be taken to help protect you from tanning and overexposure to UV rays, especially during extreme outdoor activities. So here are some tips:
Avoid peak sunlight periods: Try to avoid scheduling the activity between 10 a.m. and 4 p.m. when the sun exposure is at its peak. Also, bear in mind that UV rays are more intense in addition to daytime: at higher altitudes, during late spring and summer months, closer to the equator, when reflected off surfaces such as snow, ice, water, sand, and concrete.
Wear protective clothing: Long sleeves and full pants will reduce exposure to the skin and provide the highest level of protection. Try and wear a longer pair that covers most of the thighs if you wear shorts. Collared shirts can help protect your neck against tanning.
Use sunscreen: Sunscreen must be used daily to avoid risks of sun exposure, but the use of sunscreen during excessive outdoor activities to prevent tanning is an absolute must, even if it is cloudy. Consider the following for optimal protection when using sunscreen: Choose a sunscreen that is labelled as "broad spectrum" or "UVA / UVB protection" to shield your skin from both the tanning and burning UVB rays, as well as UVA rays that penetrate the skin more deeply and cause skin ageing due to the sun, called photo ageing.
Seek shade when possible: Though shade will not block all UV rays, when combined with the other steps listed, the shade can help provide relief from the heat and protection from the glare of reflected UV rays. Looking for natural shade areas or creating your shade with an umbrella or tarp to avoid as much UV exposure as possible during peak sunlight hours when participating in outdoor activities?
Be aware that even in cold weather your skin is at risk: Many people assume that when you feel the hot sun beating down on your skin, sunburn or suntan is only a threat, but that's not true. White snow and ice reflect more UV rays than water, sand, and concrete, so exposed skin is at higher risk during winter outdoor activities.
Don't skip the sunscreen just because you aren't at a beach.
Take extra precautions when in higher altitudes. UV exposure increases at higher altitudes, with altitudes of 9,000 -10,000 feet having 35-45 percent more intense exposure to radiation than at sea level. During outdoor winter activities, your skin is doubly exposed to UV rays between increased UV exposure and sun reflection from snow and ice.
10 Best Home Remedies For Hands, Body and Skin Tan:
Now, there are many natural ways to remove suntan from the face, which are quite simple, but when it comes to the rest of the body, the task becomes harder as we neglect certain parts of the body, such as the back, the neck, the upper arms, etc. The suntan on these parts of the body can ruin the beauty of your dresses or tops off-shoulder, backless or micro-sleeved. You can try these natural yet straightforward tan removal remedies if you want to get rid of tan from the whole body.
1. Lemon:
Lemon juice has become a favourite forerunner to treat skin-related issues. This natural ingredient is full of vitamin C, citric acid and other compounds that can enhance your skin's condition. It is also known to act as a bleaching agent. This lemon juice ability makes it a real favourite for suntan treatment.
Method:
Just take a lemon and rub it on the skin tanned by the sun and wash it off. This can help you to lighten your skin colour in just 1 week.
Also, you can squeeze out the lemon juice and mix in some sugar.
Not only do you get rid of sun tan with this mixture, but you also eliminate dead skin cells.
Result Time:
Doing this daily can help you get rid of suntan within a week.
2. Cucumber and Milk:
Cucumber has a cooling effect that can soothe the skin and help with suntan healing. The vitamin C in the cucumber will also help to keep the skin well moisturized.
Method:
Take a cucumber and cut it in half. Grate half the cucumber in a bowl.
Add 2 tbsp. of milk or milk powder and a few lemon juices drops to this.
Mix well with each other. Apply and allow it to remain until it dries.
Wash with water as usual. To get the best results, apply this weekly.
Result Time:
A regular application of this will show a positive difference in your skin in just a fortnight.
3. Dry Orange Peel & Milk:
Orange, being a citrus fruit is abundantly rich in vitamin C. It is one of the essential vitamins of the skin as it slows down the ageing process, removes tan and improves skin tone. You can make different face packs using orange peels, which can also be used for mild exfoliation. These face packs/scrubs are very natural, devoid of all chemicals and are seldom prone to irritation of the skin.
Method:
To make a powder, grind the dried orange peel.
Now use some milk to make a thick paste and apply it to clean hands and feet.
Let it dry and wash it off for 20 minutes.
Result Time:
Use this paste on the suntan area daily and get glowing skin within 10 days.
4. Sour Curd and Turmeric Pack:
A pack made from homemade sour curd and turmeric paste can work wonders in removing sun tan from arms.
Method:
Take 2-inch fresh turmeric and grind it to make a paste. Mix it with 2 tablespoons of sour curd.
Rub the tanned part of your hands with this mixture for 5 minutes and then cover the affected skin with the pack.
Leave on for 30 minutes and then wash the skin with your hands with water.
Result Time:
Applying the Sour Curd and Turmeric Pack twice a week can give a tan-free skin within a month.
5. Luxurious Pack of Kesar, Milk, and Almond:
A pack of Kesar, milk and almond can be the best way to go if you want to get the best results of sun tan removal luxuriously.
Method:
Soak in milk for 15 minutes a few Kesar strands. To make a smooth paste, take 4-5 almonds and grind them.
Now add the Kesar-milk mixture to this almond paste and you'll end up with a slightly runny pack.
Use this pack on your tanned skin and hands and leave until it gets dry and your skin begins to feel stiff.
Wet your hands with water now, rub the skin for 1 minute with the pack and wash away.
Result Time:
Do this every alternate day, to get flawless skin within a week.
6. Pineapple and Honey:
The pineapple is also known as the king of tropical fruits because of its tangy yet fresh flavour. Its extract contains bromelain which can help the heavily tanned areas & remove the dead cells. The pineapple extract, which is also loaded with vitamin C, will reduce skin ageing. The effectiveness of this fruit is quadrupled when mixed with honey.
Method:
You'll need 2 spoons of pineapple pulp and 1 spoonful of honey. Mix the pineapple and the honey. Make sure there are no lumps.
Apply this pack for 10 – 15 minutes on your affected area. Rinse with water as usual.
Result Time:
This pack is most effective when used for 1 month on every alternative day.
7. Milk:
The lactic acid present in milk fades away suntan in a few days. It evens out your skin tone and also nourishes dry and dehydrated skin. Do not use this if you are a person who is allergic to milk. Also known as a great cleaning agent is raw milk. It also protects our skin from the harmful sun's UV rays and pollution damage. Raw milk can help you get skin that is soft and radiant.
Method:
You'll need 2 tablespoons of raw milk and a ball of cotton.
Apply milk to clean the skin. Let it naturally dry and then rinse with water.
Result Time:
Do this twice a day for best results and get fairer, tan-free skin within 8 days.
8. Wheat Flour:
If it sounds like a bargain for you to improve your skin tone along with fighting suntan, then it's time to include wheat flour in your skin care regimen. The results will surprise you – soft and glowing skin. Wheat flour works wonderfully to improve the fairness of the skin. In skin exfoliation and removal of dead skin cells, wheat meal also helps a lot. Prepare the mask below to get the best outcome.
Method:
Two tablespoons of wheat flour and water are needed. Make thick water and wheat flour paste.
Apply it to your face as a thick layer. Leave it on and rinse after 15 minutes.
Repeat once or twice a week.
Result Time:
Use this remedy for 4-5 weeks to see visible differences in your skin.
9. Strawberries and Milk:
This is one home remedy you will surely love to remove tan. You'll have to resist the temptation of scooping this remedy into your mouth, though. Strawberries are natural exfoliators that lighten and moisturize your skin and remove dead cells. Any milk pack helps to keep your skin hydrated and supple.
Method:
Take 4-5 strawberries and 2 tablespoons of milk. Blend the fresh milk strawberries.
Apply the mixture to the heavily tanned areas of your face.
Leave the pack on and rinse it off after 30 minutes.
To get rid of sun-tanned skin, apply this twice a week.
Result Time:
This pack has will show a visible difference in just 15 days.
10. Red Lentil (Masoor Dal) With Aloe Vera:
This is undoubtedly one of the best home solutions for suntan that uses the hydrating benefits of Aloe Vera and exfoliating nature of masoor dal. Masoor dal helps even the most severe tanning. Masoor dal has a beautiful property for cleaning, so it helps to make the tanning clear. In addition to the features of the tan clearing, your skin would also need to be rejuvenated after being damaged by the sun's rays.
Method:
You first need to take a spoonful of red lentils and soak it overnight in water.
Now using the grinder or a hand blender, the masoor dal is ground coarsely.
Now add and mix in well a spoon of Aloe Vera gel.
Apply the mixture over your face, keep it and wash it after it dries.
Result Time:
Use this pack for 15 days to get rejuvenated tan-free skin.
You can easily find most of these ingredients in your kitchen rack or refrigerator and make wonderful concoctions for tan removal. The key to natural remedies is patience, but remember, it's better to prevent than to cure. Do not forget to slather some sunscreen on your skin if you spend some time in the sun to avoid skin damage and suntan.
Disclaimer:
All the home remedies described above are assembled from the experiences of people around the world and hardly have any side effects, but each skin is different, so please try the remedy on a small portion of the skin before applying it to the whole area. If some reaction or irritation occurs then kindly discontinue the use and consult your doctor.
Question 1: What is a suntan, why does it happen and what are the symptoms of a sun tan?
Answer 1: There's nothing like a safe tan. A sign of damage is the increase in skin pigment, called melanin, which causes the change in tan colour in your skin. Once the skin is exposed to UV radiation, it increases melanin production in an attempt to prevent further damage to the surface. Melanin is the same hair, eyes, and skin colouring pigment. The increase in melanin may result in the darkening of your skin tone over the next 48 hours. Within 2 days, skin tones that can develop a tan, typically skin types II through V are likely to darken in tone.
Question 2: What are the causes of suntan?
Answer 2: The causes of suntan are: Regular sun exposure, excessive pollution, extreme skin oiliness, lack of skin nourishment, insufficient daily water consumption, and lack of essential nutrients and antioxidants.
Question 3: Does sunscreen prevent tanning?
Answer 3: Sunscreen or sunblock acts as a barrier to prevent damage to your skin by UV rays. In turn, this prevents tanning, but only to some degree. Even after using sunscreen, you can still develop a tan.
Question 4: How long will it take to fade a tan completely?
Answer 4: Within 7 to 14 days, a suntan begins to fade. Exposure to the sun stimulates the skin cells' outer layer to produce pigment, which is the cause of the tan. Skin cells usually shed every 2 weeks, and the pigment is the same as they are shed.
Question 5: What are the other ways of removing a suntan?
Answer 5: Worthy Mask – Oxygen infusion and vitamin C serum infusion systems are available with leading dermatologists that can be useful in reviving the skin's glow and ultimately reducing tan. Only under the supervision of a dermatologist can more vigorous treatments such as a deep – pigmentation mask be applied. This mask causes considerable peeling and gives birth to new skin colour and texture that is even tone.
Effective Peeling: You will need to visit your dermatologist for chemical peeling sessions once you notice different shades of tan. These are AHA peels (alpha hydroxy acids) derived from natural sources such as glycolic acid, which in turn is derived from the extract of sugarcane. You may need to repeat 4-5 sessions to lighten the tan and even up your skin.
Question 6: What are the risks of tanning?
Answer 6: Tanning risks: sunburn, premature ageing/photo-ageing skin, cancer, actinic or solar keratosis, eye damage, photokeratitis, cataracts, and suppression of the immune system.
Question 7: Does chlorine water darken skin?
Answer 7: While chlorine by itself will not darken your skin, in combination with sun exposure it can be the cause of a pretty bad tan. This is why you must always use sunscreen when you go for a swim.