Today lipstick is not considered a makeup-heavy commodity only but an everyday requisite. No more limited to a makeup enthusiast's wish list, lipsticks are being worn by all age groups above the age group of 13, and by all genders. With the area of focus increasing, it is only understandable for the market to produce insane amounts of lipstick brands and an even more gruesome amount of shades and types to the market. We now have lipsticks for work wear, some for college wear, a couple for bossing up the work look, and a few for keeping it simple on a date night. But are you making the correct lipstick investments?
Many times a lipstick that you purchased with so much love (and money) might end up bleeding on your lips by the second hour, or a colour that looks fantastic on your friend can look completely different and unflattering on you. Do these instances of disappointments come frequently to you? If yes, you should follow a checklist of guidelines that you need to follow before buying lipstick. This set of buying guidelines will ensure the perfect use of your lipstick price.
Lipstick Buying Guide:
1. Figure Your Purpose: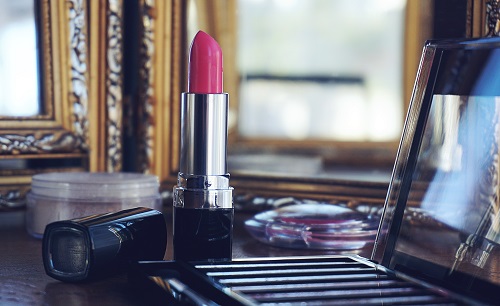 As silly as it sounds, you do in fact need to initially figure out why you're buying that lipstick. If you're buying lipstick to wear at the office on a daily, you need lipsticks that stay on for long hours. But if you are looking to buy lipstick for the festive season, you should look for highly pigmented formulas. Similarly, daywear lipsticks should have natural, nude, and subtle hues, while lip colours for nighttime can be dark and deep hues.
2. Look for the Right Shade:
The worst mistake you could commit while purchasing lipstick would be buying the wrong shade for your skin tone. To ensure that you're buying the correct shade of lipstick, you need to find your skin's undertone. If gold jewellery suits you better, and your makeup responds to peachy, warm shades of blush, then you should go for lipstick shades with warm undertones. Lipstick shades like coral, warm reds and pinks and neutral nudes are the best picks for you. But if silver jewellery suits you better and your makeup responds to pink and berry tones of blush, then you should go for lipstick shades with cooler undertones.
3. Try it on: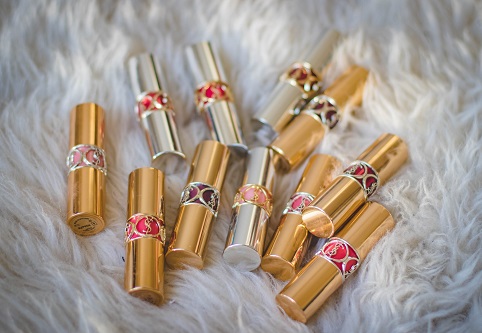 The beauty section of the internet is focused on something called "the lipstick colour theory", according to which the same shade of lipstick can look vastly different depending on your skin complexion. In-depth research on the Universal colour wheel might be able to produce the perfect lip shade for your skin tone, but if you're not well-equipped to study a colour wheel, opt for the simpler route (like I do) – go to the store and try it on yourself! Yup, that's it. If you've seen a lipstick shade on someone you really like, or when a friend recommends a lipstick shade to you, act like someone who knows better and go try it on for yourself.
4. Go for Comfort:
When buying lipsticks, properties like non-transferrable, long-lasting and pigmented are often highly prioritized. However, the first thing you need to look at is comfort. Yup, you read it right. Not just shoes and clothes, but one needs to prioritize comfortable wear even while buying lipsticks. Stronghold formulas that stay on for long hours usually leave the lips feeling dry, dehydrated and pruned. This not only ruins the health of your lips in the long run but will also make your lips appear smaller with dehydrated instead of plump and full.
5. Check the Shelf Life:
If you're buying lipstick from the store itself, turn the product around and check for its shelf life. You can do the same when your lipstick arrives in the mail if you've ordered it online. The purpose to do so is to make sure that you get the most worth out of your money, and that you're not continuing to use it after it has already expired. Lipsticks tend to last long and you do not want them to expire before you are able to use at least half or more of the quantity you paid for. On the other hand, using expired formulas on your lips can easily cause irritation or other reactions.
These are some of the main things you need to keep in mind before going lipstick shopping, especially when luxury staples are on your mind. Make sure that your lipstick checks all the right boxes and I bet you will enjoy your lipstick favourite to the max!