Keerthy Suresh is a popular South Indian actress who has appeared in Telugu, Tamil and Malayalam movies. She started her Tollywood entry in 2016 with the film 'Nenu Sailaja'. Her acting in Mahanati has won a national award. Here in this article, we provide you with 15 Sexy and Hot Keerthi Suresh Photos from childhood to the latest stills.
Latest & Hot Keerthi Suresh HD Images Gallery:
Given below is the list of 15 Sexy Keerthi Suresh Photos HD. Let's have a look at them.
1. Keerthi Suresh Latest Instagram Photo: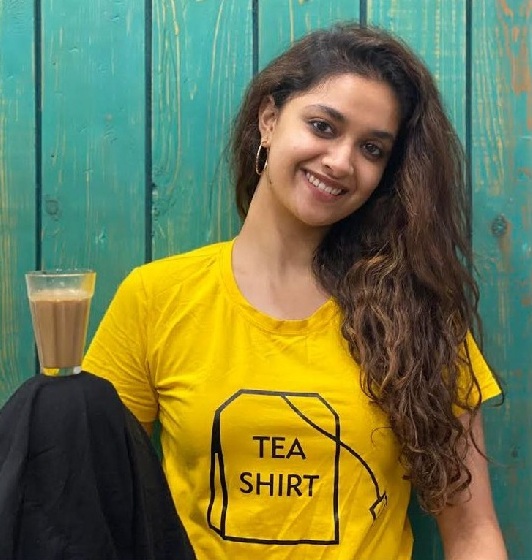 The stunning actress shared an adorable picture of herself on Instagram. She is flaunting her yellow 'tea shirt' and a cup of tea for the promotions of her recent movie 'Miss India'.
2. Keerthi Suresh Hot Photos: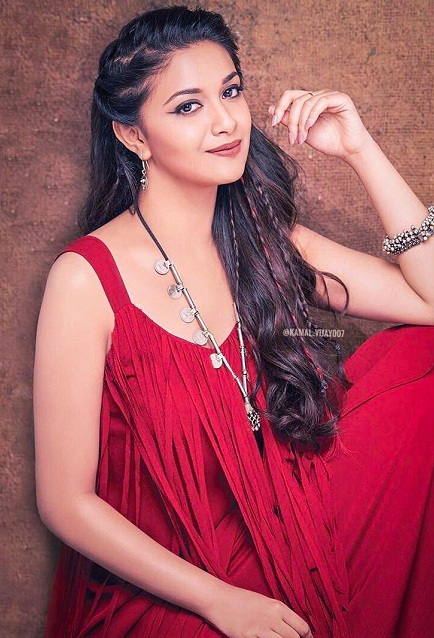 It is one of the Keerthi Suresh hot pics. She wore a red sleeveless maxi and flaunted herself with simple metallic jewellery.
3. Keerthi Suresh Latest Pics:
This is the latest image of Keerthy Suresh with her cute pet Nyke. The stylish actress appeared wearing a green printed palazzo set. She added a pair of trendy earrings and stylish goggles to complete her look.
See More: Telugu Heroines Photos and Names
4. Keerthy Suresh Selfie Photo: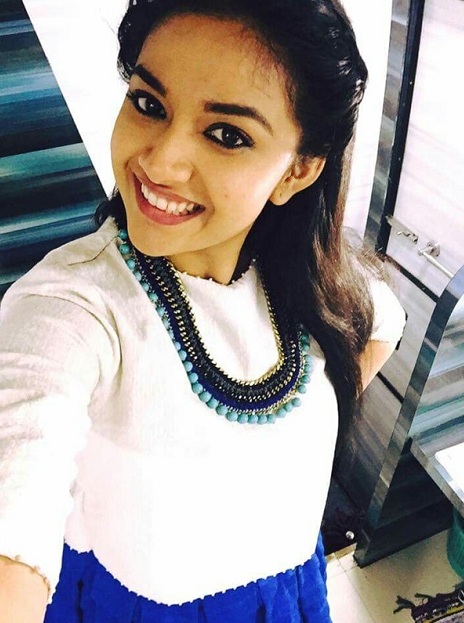 The gorgeous actress Keerthy Suresh shared a selfie of herself on Instagram. This pic shows her simplicity in a white crop top added with a fancy necklace.
5. Keerthi Suresh Photoshoot: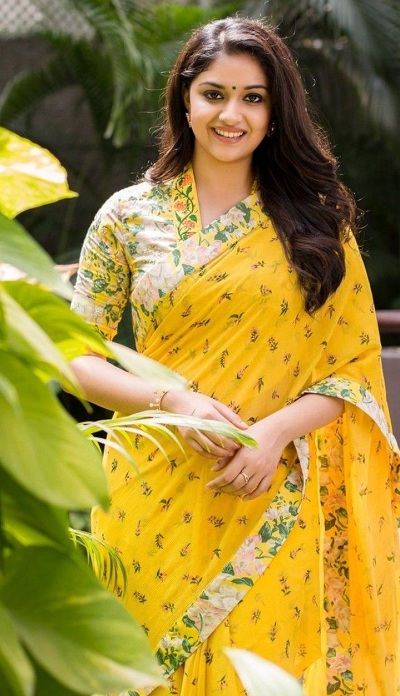 Keerthy Suresh shared her photoshoot picture, in which the actress is wearing a yellow printed saree with a designer blouse. The photo shows her simple look with minimal jewellery.
6. Keerthi Suresh Latest Images: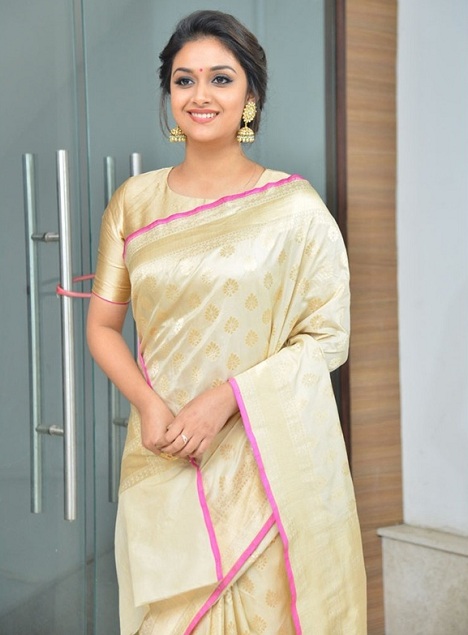 Here is the traditional image of a Mahanati actress, in which she flaunted a cream colour saree with a pair of Jhumkas and a red bindi. The actress was spotted at the press meeting for her film Pandemkodi 2.
See More: Tamil Actress Hot Images
7. New Keerthi Suresh Pics: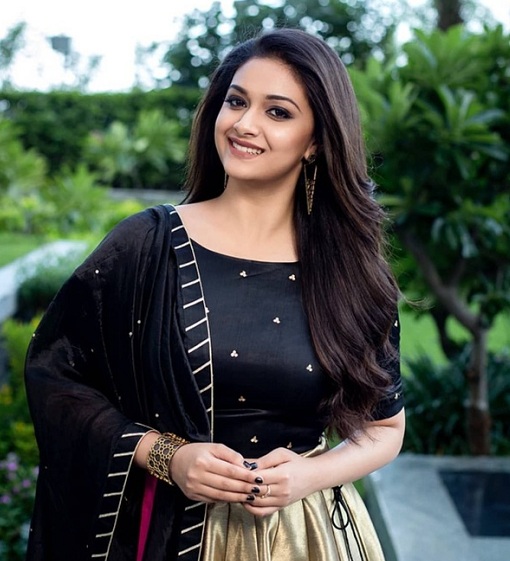 This charming pic of Keerthi Suresh was a recent click from the press meet of her Malayalam film. It shows the blacktop of booties paired up with fancy jewellery to finish the look. It is one of Keerthi Suresh hot images in a black dress from her gallery.
8. Keerthi Suresh Birthday Photos: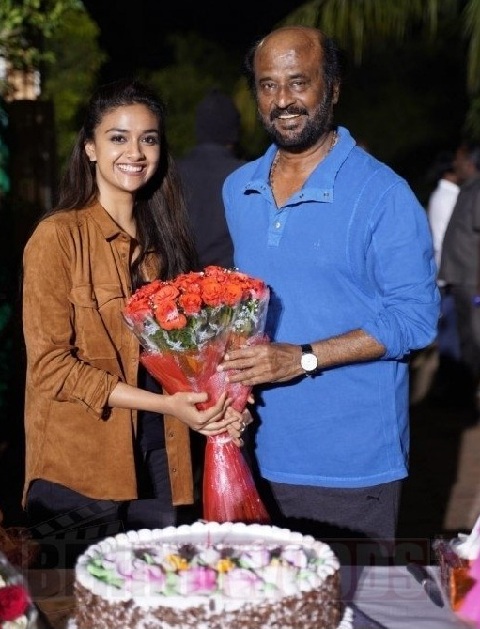 Keerthi posted this alluring photo from her birthday party. This shows the presence of Super Star Rajinikanth to wish her on her special day. She has dressed up very simply with a pair of jeans and a tan jacket.
9. Keerthi Suresh Family Photos:
It is the recent selfie photo of Keerthi Suresh with her father and mother. She shared the image on Instagram, which shows festive vibes. Keerthi was dressed up with a light colour saree and traditional jewellery.
10. Keerthi Suresh Childhood Photos: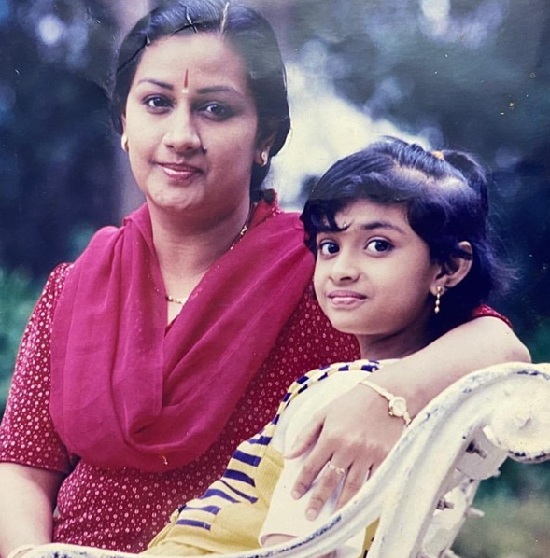 Keerthi Suresh shared this beautiful childhood pic with her mother on the occasion of Mother's Day. The picture flaunts her cuteness with bobbed hair.
Hot Keerthi Suresh Photos HD:
Here we enlisted 5 more beautiful and cute Keerthi Suresh photos of dresses and sarees. Let's have a look at them.
11. Keerthi Suresh Photos:
12. Keerthi Suresh Images:
13. Keerthi Suresh HD Wallpaper: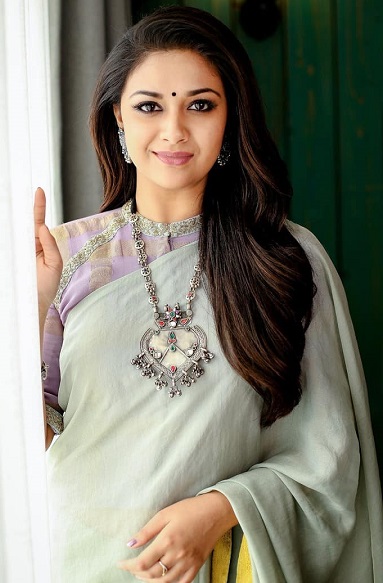 14. Keerthy Suresh Hot Photos: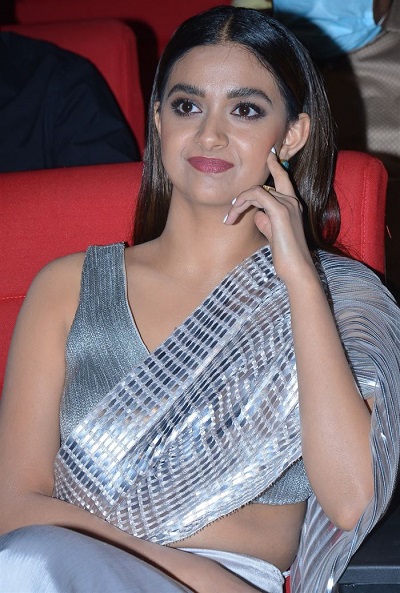 15. Keerthy Suresh Saree Images: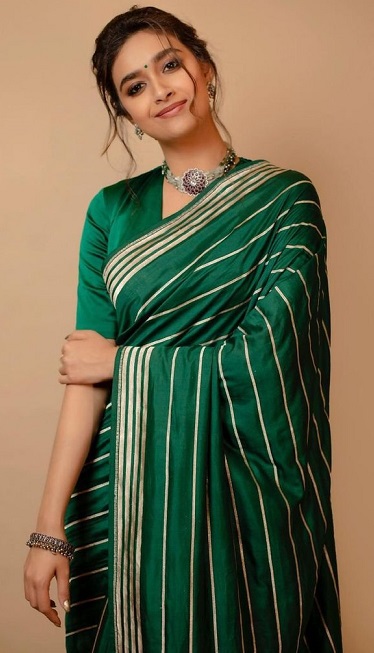 These are the top 15 sexy and most beautiful Keerthi Suresh Images HD. I hope you like these pics of your favourite actress. If you think that we have missed any Keerthi Suresh new photos, let us know in the comment section below!